'Bachelor In Paradise' Could Change Everything For Wills' Future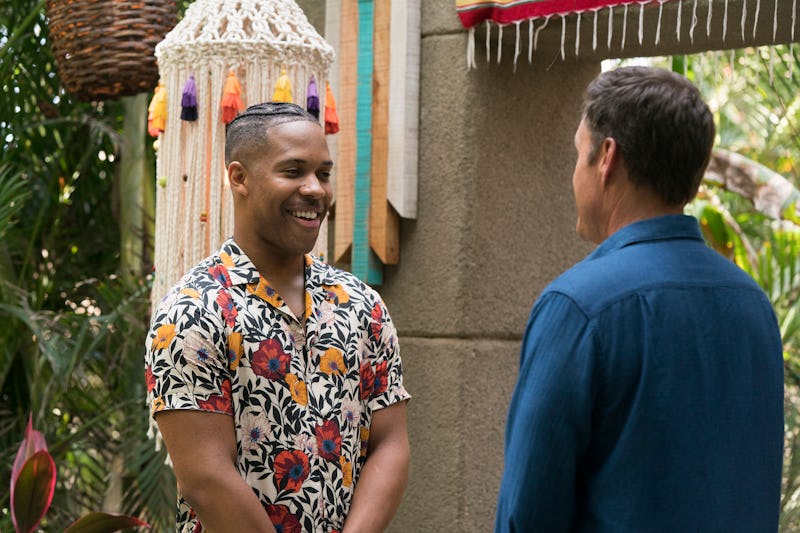 Paul Hebert/ABC
Wills may have had his heart broken by Becca when she decided to send him packing during her Bachelorette season, but his arrival on Bachelor in Paradise proves that he's willing to give on-screen love another chance to win out. But are his efforts successful on t he beach or is Wills still single after Bachelor in Paradise is over? Because if there's anyone out there who deserves to find their happily ever after, it's this Harry Potter-loving nerd.
Since Season 5 has only just gotten started, Wills' Instagram doesn't provide that many hints as to whether or not someone in Mexico won over his heart. Bachelor and Bachelorette contestants know that giving away such major spoilers about how the show ends is strictly prohibited. Plus, not knowing gives fans an extra incentive to want to tune in each week, right? However, that doesn't mean there aren't any clues out there to tease Wills' romantic future.
Bachelor aficionado Reality Steve — who is known for divulging many franchise spoilers that usually tend to be accurate — has posted on his site the couples who he believes are the ones to make it all the way to the end of the season without being shown the door. Warning: spoilers ahead! Those interested in knowing the full list are free to peruse it at their leisure, to find out whether or not Wills makes it to the very end. But why ruin it for yourself?
Unfortunately, other than those spoilers and the random clues from his Instagram account, there's not a lot to know about his love life after the show. Anything is possible, but based on the information we have on hand, it feels probable that Wills is still on the market.
It's hard to imagine a guy like him staying single for long, though. And while it's sad to think that yet another one of his Bachelor experiences ends in heartache, this cloud could come with a silver lining.
During a recent interview with Entertainment Weekly during ABC's Television Critics Association conference, Wills stated his interests in becoming the next Bachelor. "I feel like if the stars align and I am single after Paradise, I would love to be the next Bachelor," he explained, adding:
"I feel like I would bring intensity, but genuine intensity. There'd be some tears — some good tears, some bad tears, but I'd also bring a renewed sense of what the world looks like today. I would bring style, I would bring consideration and care and kindness to all the women that would be there. I feel like there isn't a better candidate than me."
He brings up a good point — as much as fans of Wills would love to see him with someone from Bachelor In Paradise and live happily ever after, it would also be very, very fun if he were to helm the next Bachelor season.
So, if Wills is still single after this summer, there's only one remaining question: Who do we have to talk to over at ABC to make this thing happen?