5 Books In Translation Written By Women That Will Transport You To Egypt, Japan, & Beyond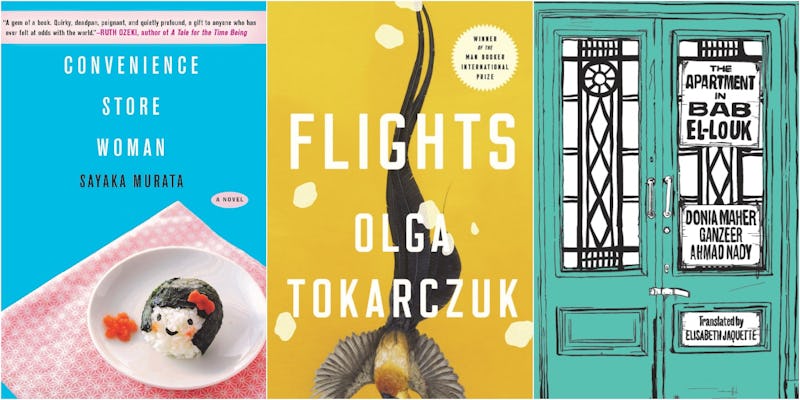 Every summer, book-lovers all over the globe bask in the official season of reading by binging everything from mysteries and thrillers to historical fiction and romance. But come August, their To Be Read piles get a little more worldly with the help of books by women in translation. If you're still looking for the right title to help you celebrate the official Women in Translation Month, look no further than this list of phenomenal titles from France, Japan, Poland, and beyond.
Founded in 2014 by scholar and blogger Meytal Radzinski, August is known by English-speaking book-lovers everywhere as the official Women in Translation Month. A 31-day long literary holiday that honors women authors from all over the world, it is celebrated by not only book-lovers, but publishers and bookstores who want you to read more translated works. While there are plenty of ways to mark the occasion, including attending author and translator talks and going to book and poetry readings, the easiest way to show your love for women in translation is by reading them.
In honor of Women in Translation month, here are five fantastic books from women writers all over the world, translated into English for your reading pleasure.