Milo Ventimiglia Says Jack's Vietnam Scenes In 'This Is Us' Season 3 Will Break Your Heart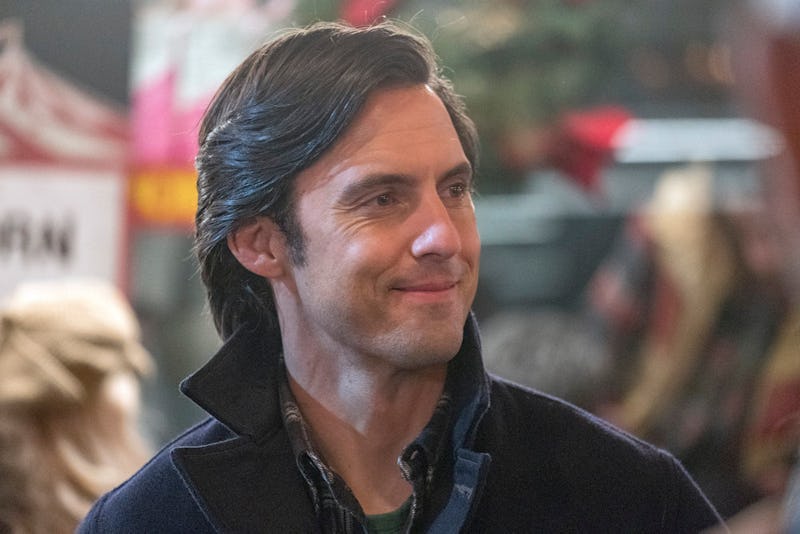 Ron Batzdorff/NBC
When This Is Us Season 3 premieres on Tuesday, Sept. 25, the hit TV series will have a new mystery to unfold: What happened to Jack Pearson (played by Milo Ventimiglia) during the Vietnam War? The series has been shooting those flashback scenes and This Is Us Season 3 will also film in Vietnam, as Milo Ventimiglia shared with Bustle.
"We actually are going to Vietnam," he tells Bustle at Audi Celebrates the 70th Emmys on Sept. 14 at the La Peer Hotel in West Hollywood, California. "We've been doing a lot of Vietnam out of location in Southern California, but it's been heartbreaking and enlightening."
While the scenes have been emotional for Ventimiglia, he says that learning more about Jack's backstory before the character meets his wife Rebecca (played by Mandy Moore) and they have their children, who are adults in the present This Is Us timeline.
"It's kind of been fun because, for me as an actor, it informs decisions I've already made and decisions I will make on behalf of the character to fill in the blanks," Ventimiglia says of exploring Jack's life during Vietnam War. "It's like you have a puzzle and you have the middle, but you don't see the edges. What's really framing it? It feels like we're discovering missing puzzle pieces."
Earlier on Friday, Sept. 14, Entertainment Weekly reported that This Is Us will film scenes on location in Vietnam, but logistics are still being worked out as to what may be filmed there. Show creator Dan Fogelman told the publication that the first part of the season will include a standalone episode about what happened to Jack in Vietnam. It will track "Jack's story to Vietnam and tracks his history in his family as it relates to war and being a part of the military," Fogelman told EW.
In August, Fogelman shared a video of Ventimiglia filming one of Jack's scenes in Vietnam.
During Season 2, the lingering mystery of how Jack died was ultimately solved in the series' post-Super Bowl episode. A faulty Crock Pot caused the Pearson's family home to catch on fire, but Jack didn't die in the fire, as many fans had thought. Later in the episode, Jack died of cardiac arrest due to smoke inhalation from the fire.
But as that mystery was solved, many other This Is Us questions began to emerge as the series continues. Ventimiglia tells Bustle that he appreciates the patience of the audience as the show moves from one big Jack mystery to another, especially since This Is Us airs its episodes over the course of a season.
"A lot of times, especially nowadays, with a lot of streaming sites, people want all episodes in a season right when they can have it," he says. "So being in the game of network television, the long play, 18 full episodes over the course of 6-7 months as our schedule allows, it's kind of like we have to be patient and ask our patience of the audience. But I feel like we have a willing audience that is looking forward to the stories that we're telling. It's been a nice relationship."
And fans can continue that relationship — as well as look for more clues about Jack's backstory — when This Is Us Season 3 premieres on Sept. 25.