James Corden's Parents Steal The 2017 Grammys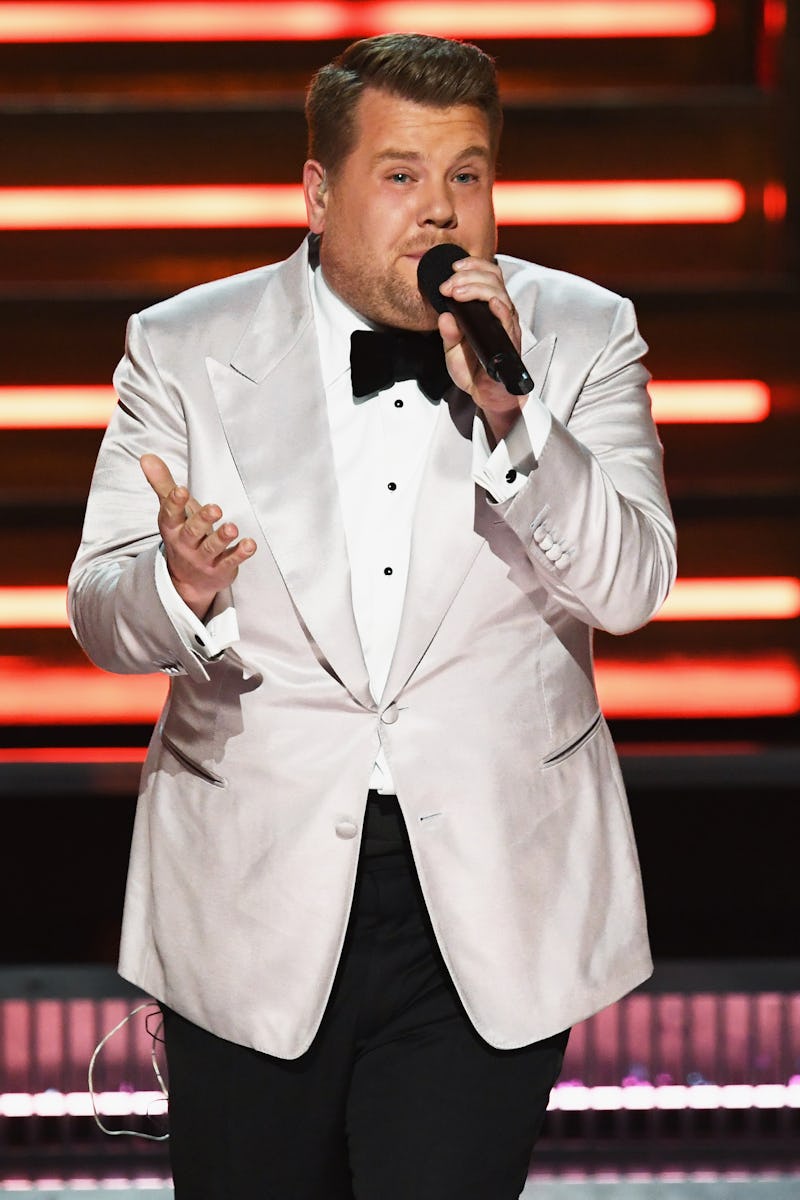 Kevin Winter/Getty Images Entertainment/Getty Images
What better place is there to spend your 45th anniversary than at the Grammys, am I right? That's what James Corden's parents did on Sunday night. The pair flew to L.A. to support their son as he hosted the 2017 Grammy awards. And it's clear that James got his funny bone from his parents Margaret and Malcolm Corden. The pair joined their son for a bit during the show, where each of them was hanging with a very attractive member of the opposite sex. Hey, if you can't have fun at the Grammys, where can you have fun?
Malcolm was shown to have Heidi Klum happily sitting on his lap, while Margaret snuggled up with Nick Jonas. James pretended to be appalled that his parents were getting close to other people on their anniversary, but neither parent was bothered. Malcolm assured his son that Klum was his free pass, and Margaret was having a lot of fun with Jonas.
It was a fun, harmless sketch that incorporated both James' sweet family and audience members in a seamless way. And, it just went to show that the British couple is just as funny as their son turned out to be.
I guess James can thank them for the good genes!