Jane Iredale's Summer 2017 Lip Glosses Are Vegan And Perfect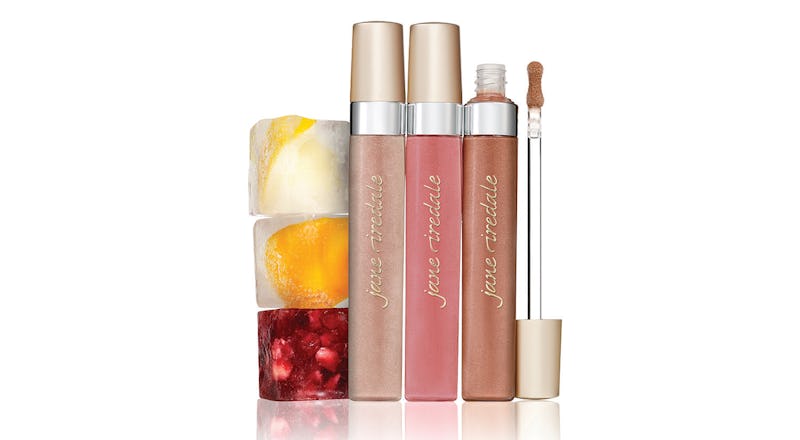 Courtesy of Jane Iredale
Lip gloss has been having a moment as of late. It makes your lips full and shiny, and if you're lucky, it'll also keeps your lips soft and moisturized. Well, consider this your lucky day because Jane Iredale's lip glosses for summer 2017 do all of the above while being creamy and glossy, plus they're vegan so you can feel good about what you're putting on your lips.
On May 15, Jane Iredale is launching three new shades of its PureGloss lip gloss that are made from super luxe natural ingredients to keep your lips nourished, while also providing a pop of color.
The three new shades include Martini, which is a creamy beige, Pink Lady, a shimmery pink, and Hot Cider, a golden peach. The lip glosses are chock full of nourishing ingredients, like lotus flower extract to soothe lips, avocado oil and moringa butter to keep lips moisturized, and lemon, tangerine and pomegranate for a deliciously fruity flavor.
These three new shades have been added to the PureGloss lineup, which now totals 18 lip gloss shades, meaning there is a color out there for everyone and every occasion. The Jane Iredale PureGloss lip glosses cost $26 and are available on JaneIredale.com and Amazon starting May 15.
Jane Iredale Pure Lip Gloss in Martini, $26, Amazon | Jane Iredale Pure Lip Gloss in Pink Lady, $26, Amazon | Jane Iredale Pure Lip Gloss in Hot Cider, $26, Amazon
These vegan lip glosses are sure to be a summer beauty staple, especially once you see how shiny and soft your lips are after using one.