Meet The Host Of 'You The Jury'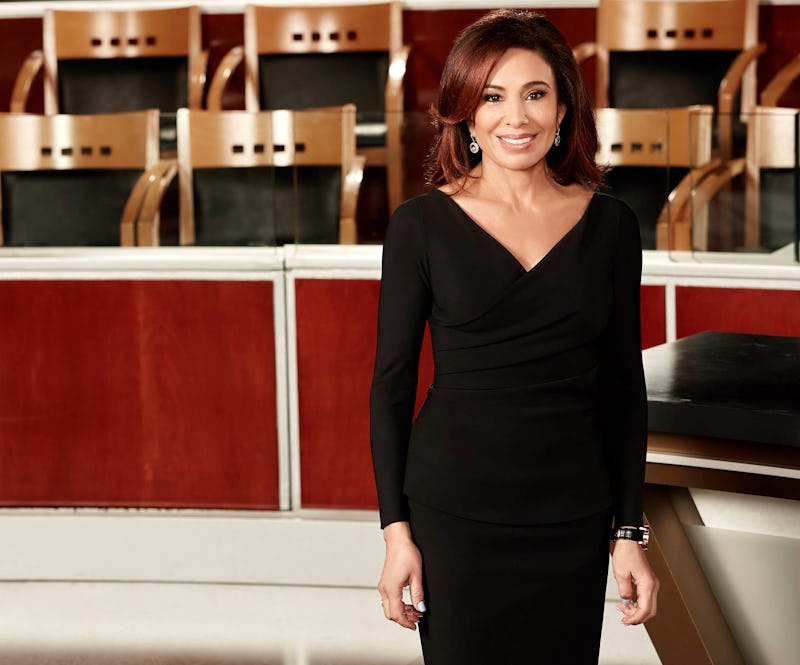 Michael Becker/FOX
FOX's latest reality series is going to bring the legal system into viewers' living rooms like never before. You the Jury, which premieres on Friday, April 7 at 9 p.m. ET, will let viewers at home vote to determine the verdicts of controversial civil cases. So who better to host You the Jury than Jeanine Pirro, a woman who has spent her career fighting for justice, much of the time in the spotlight.
Pirro will be emceeing everything that happens in the You the Jury courtroom, the set of which looks exactly how you would imagine a courtroom that's been given a reality TV makeover to appear. Each week on You the Jury, the show's prosecution and defense, both of which are made up of real-life, high-profile attorneys, will question and cross-examine the litigants and expert witnesses in the hopes of building the best argument as they present their side's case. All of that goes down before viewers cast their votes for "America's Verdict."
If this all sounds a bit like that "Razzle Dazzle" musical number from Chicago, you might not really be too far off. Luckily, You the Jury has the successful, stern, and sassy Pirro at the helm to keep it from becoming too much of a three-ring circus. That's what I'm hoping at least.
Perhaps what makes me so confident in Pirro is the fact that she doesn't just talk the talk, but she also walks the walk in the world of the law. Yes, the You the Jury host is not just a show biz vet; she has also left a major mark on the legal system. Read on to find out why Pirro is more-than-qualified to hold court on You the Jury.