Sessions Talked Trump Campaign Matters With Russian Ambassador — REPORT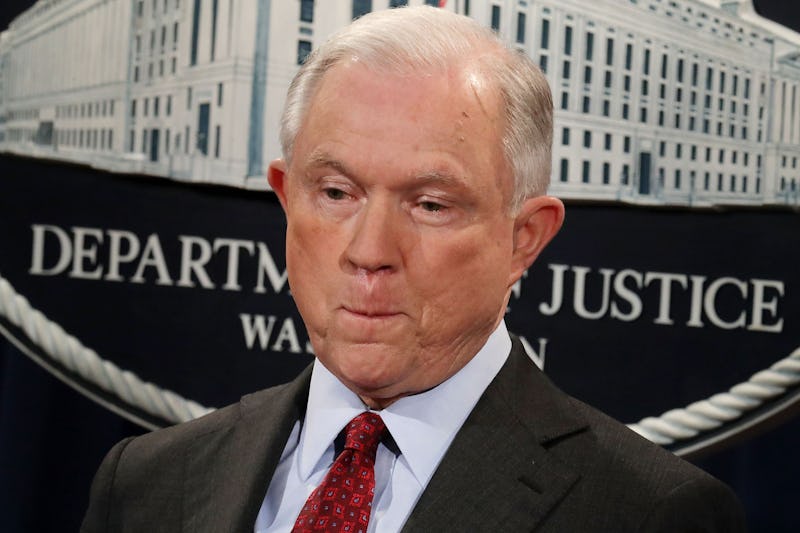 Chip Somodevilla/Getty Images News/Getty Images
The Washington Post reported Friday that during the 2016 campaign, Attorney General Jeff Sessions spoke with Russian Ambassador Sergey Kislyak about matters related to Donald Trump's campaign itself. If true, this would directly contradict Sessions' earlier claim that he "never met with any Russian officials to discuss issues of the campaign."
During his confirmation hearings, Sessions told the Senate that "I have been called a surrogate [to the Trump campaign] and I did not have communications with the Russians." However, the Post reported in March that Sessions had in fact met twice with Kislyak during the campaign.
Sessions responded by saying that he had met with Kislyak in his capacity as a U.S. Senator, but that he "never met with any Russian officials to discuss issues of the campaign." Nevertheless, he recused himself from the ongoing investigation into Russian interference with the 2016 election.
According to the Post's Friday report, however, Sessions did discuss campaign matters with Kislyak. A former official told the Post that the two had "substantive" discussions on issues directly relating to the campaign, including Trump's stance on Russia-related policies and what U.S.—Russia relations might look like under a Trump administration. The Post also said that U.S. spy agencies intercepted communications in which Kislyak discussed these conversations with other Russian officials. Officials also told the Post, however, that it is impossible to verify whether or not Kislyak was accurately representing his discussions with Sessions in those communications.
In a statement to the Post, Justice Department spokesperson Sarah Isgur Flores said that she "cannot comment on the reliability of what anonymous sources describe in a wholly uncorroborated intelligence intercept that the Washington Post has not seen and that has not been provided to me."
Sessions has long been a supporter of Trump, and was the first sitting U.S. Senator to endorse him in the presidential race. Trump went on to appoint him Attorney General, and yet in a recent interview with the New York Times, Trump said that he wouldn't have appointed Sessions to lead the Justice Department if he'd known Sessions would recuse himself from the Russia investigation.
"Sessions should have never recused himself," Trump said, "and if he was going to recuse himself, he should have told me before he took the job and I would have picked somebody else." After that interview, Sessions said that he plans to stay on as Attorney General "so long as that is appropriate."