Jeffree Star Reveals That Foundation & Concealer…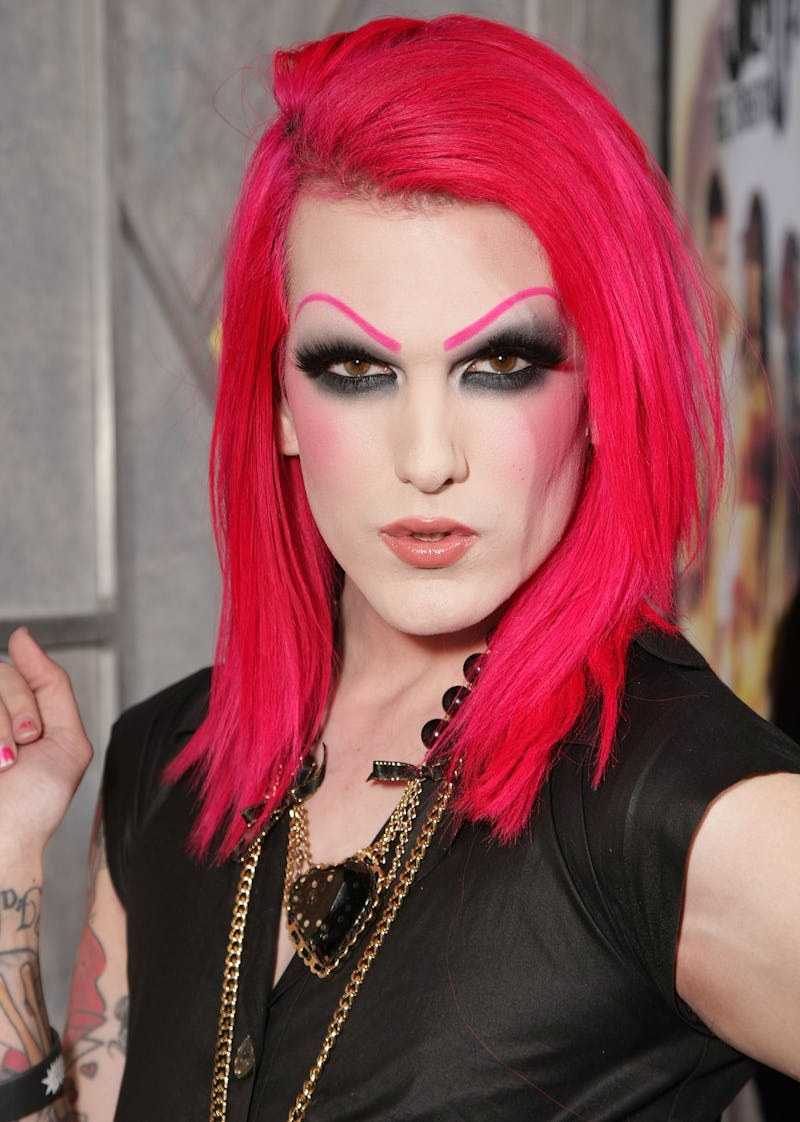 Alberto E. Rodriguez/Getty Images Entertainment/Getty Images
If you've been fawning over Jeffree Star's line of lipsticks, skin frosts and eyeshadow palettes, then you might be wondering if he'll ever get around to full-face coverage. Get ready to hyperventilate, because Jeffree Star revealed foundation and concealer is in the works for 2017. But true to his dedication to quality, he's not rushing to debut it until the formula is 110 percent perfect. According to Popsugar, "In addition to liquid lipsticks and highlighters, Jeffree will be selling foundation, concealer, and an 'androgyny' eye shadow palette! He tweeted about the news recently, sending fans into a tizzy,"
The news broke via a tweet on his account, garnering nearly 2,000 retweets and over 9,000 likes, proving that the world is clearly excited for this launch. But he kept the details fairly close to his chest, only sharing that he's currently working on the formulas. "I'm developing and working on my own #jeffreestarcosmetics concealer and foundation!" he wrote.
Knowing that his fans will need something more, he sent a request for patience immediately after by underlining that the formula won't be available until it was at its best quality. He followed up the reveal tweet with, "It's a huge project and I'm still working on my formulas! Only the BEST for you guys!!!" Even though it might be terribly annoying having to wait till 2017 to get your hands on his new products, at least you know that the wait will be worth it. You can only imagine the amazing kind of coverage it will provide.
At least beauty lovers can have it on their radars now — even though he didn't specifically mention when in 2017 it will launch, one can hope it will be sooner rather than later.
As of right now, all anyone can do is speculate and hope. "While no further details have been released on the Jeffree Star Cosmetics foundation and concealer, we can only infer that the products will be just as amazing as his already beloved liquid lipsticks. Going off of his signature beauty looks, we can also assume that the formulas will be super pigmented (of course) and provide full coverage," Allure inferred. And seeing how Star usually rocks a dewy glow rather than a matte finish, perhaps his foundation will run towards a more highlighted formula.
Right now it's all guess work, but it's exciting to know a full-coverage line is on the horizon!