Jeffrey Tambor Is Being Investigated By Amazon After Claims Of Sexual Harassment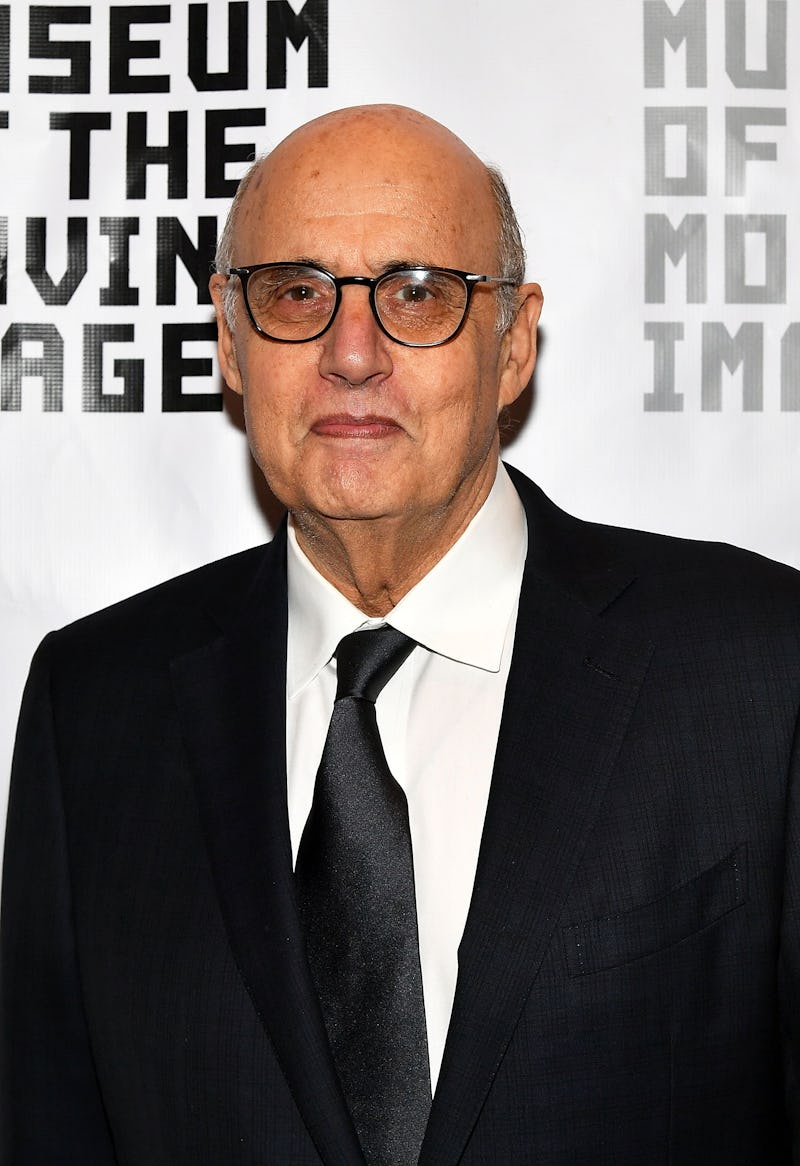 Slaven Vlasic/Getty Images Entertainment/Getty Images
On Wednesday, an Amazon spokesperson confirmed to Deadline that it is looking into one of its most prominent actors after Transparent star Jeffery Tambor was accused of sexual harassment by his former assistant, Van Barnes. According to Deadline, Barnes alleged sometime this week in a private Facebook post that Tambor acted inappropriately with her. Amazon confirmed to Bustle that an investigation has been initiated.
The 73-year-old actor has denied Barnes' claims. He released the following statement to Deadline:
I am aware that a former disgruntled assistant of mine has made a private post implying that I had acted in an improper manner toward her. I adamantly and vehemently reject and deny any and all implication and allegation that I have ever engaged in any improper behavior toward this person or any other person I have ever worked with. I am appalled and distressed by this baseless allegation.
Bustle reached out to a manager for Tambor for additional comment, but did not receive a response at the time of publication. Barnes could not be reached for comment.
UPDATE: On Wednesday, Jill Soloway, the creator of Transparent, released the following statement to Vulture:
"Anything that would diminish the level of respect, safety and inclusion so fundamental to our workplace is completely antithetical to our principles. We are cooperating with the investigation into this matter."
UPDATE 2: After Transparent's Trace Lysette made claims about Tambor on Nov. 16, he released the following statement to Us Weekly:
For the past four years, I've had the huge privilege — and huge responsibility – of playing Maura Pfefferman, a transgender woman, in a show that I know has had an enormous, positive impact on a community that has been too long dismissed and misunderstood. Now I find myself accused of behavior that any civilized person would condemn unreservedly. I know I haven't always been the easiest person to work with. I can be volatile and ill-tempered, and too often I express my opinions harshly and without tact. But I have never been a predator – ever.
I am deeply sorry if any action of mine was ever misinterpreted by anyone as being sexually aggressive or if I ever offended or hurt anyone. But the fact is, for all my flaws, I am not a predator and the idea that someone might see me in that way is more distressing than I can express.
EARLIER: A source told Deadline that when it comes to sexual misconduct allegations, Amazon investigates immediately. Deadline also reports that Amazon is currently in the process of interviewing Tambor and Transparent production members. The award-winning series is not in production at this time.
According to IMDb, Barnes appeared in two episodes of I Am Cait and even acted in a Season 1 Transparent episode, "The Wilderness". She also starred in the 2015 docuseries This Is Me, which told the stories of transgender individuals.
Tambor even once thanked Barnes, during his acceptance speech at the 2015 Emmys after he won Outstanding Lead Actor in a Comedy Series. He referred to her as one of his "teachers".
Barnes' claims against Tambor follow multiple sexual harassment and assault allegations that have recently been made against major players in Hollywood.
After The New York Times released its exposé on Weinstein on Oct. 5, which described both sexual assault and harassment allegations against the movie producer spanning decades, and Ronan Farrow's New Yorker piece about him alleging he had raped three women (Weinstein has denied "any allegations of nonconsensual sex" and he is suing the Times, per his lawyer), Tambor reacted to the news on Twitter by writing: "I think women AND men in our profession should b condemning @HarveyWeinstein s [sic] hideous and predatory behavior I do.Silence: unacceptable."
In addition to the situation with Tambor, Amazon Studios boss Roy Price was accused of sexual harassment by Isa Hackett, a producer for Amazon's The Man in the High Castle. In an Oct. 12 interview with The Hollywood Reporter, Hackett alleged Price had not only propositioned her, but said inappropriate comments to her, including allegedly telling her, "You'll love my d*ck," while taking a cab ride at 2017's Comic-Con in San Diego.
An Amazon spokesperson responded to Hackett's allegations with the following statement released to THR:
We take seriously any questions about the conduct of our employees. We expect people to set high standards for themselves; we encourage people to raise any concerns and we make it a priority to investigate and address them. Accordingly, we looked closely at this specific concern and addressed it directly with those involved.
Soon after Hackett came forward, Amazon suspended Price. At the time of his suspension, a rep for Amazon told The Washington Post, "Roy Price is on leave of absence effective immediately. We are reviewing our options for the projects we have with The Weinstein Co." On Oct. 17, Price resigned from Amazon Studios, which a spokesman for the studio confirmed to The Washington Post. Price could not be reached for comment.