Jeffrey Tambor Is Leaving 'Transparent' Amid Sexual Harassment Allegations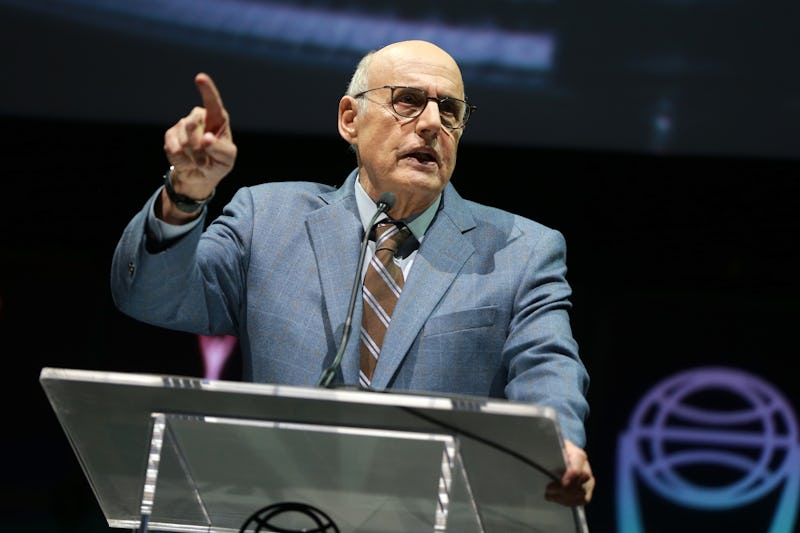 Rich Fury/Getty Images Entertainment/Getty Images
On Sunday, Nov. 19, Deadline reported that Emmy-winning actor Jeffrey Tambor will exit the Amazon series Transparent amid multiple allegations of sexual harassment on set. Tambor told Deadline: "Playing Maura Pfefferman on Transparent has been one of the greatest privileges and creative experiences of my life. What has become clear over the past weeks, however, is that this is no longer the job I signed up for four years ago." According to Deadline, Tambor will not appear in the fifth season of the Amazon series and plans were already in motion for Transparent to go forward without his character, Maura.
Tambor's statement continued:
"I've already made clear my deep regret if any action of mine was ever misinterpreted by anyone as being aggressive, but the idea that I would deliberately harass anyone is simply and utterly untrue. Given the politicized atmosphere that seems to have afflicted our set, I don't see how I can return to Transparent."
On Nov. 14, Deadline reported that Amazon had been investigating sexual harassment allegations made by Tambor's former assistant and transgender actor Van Barnes, in which she said that her former boss allegedly groped her, made lewd comments, propositioned her, and threatened to sue her. Tambor told Deadline, "I am aware that a former disgruntled assistant of mine has made a private post implying that I had acted in an improper manner toward her. I adamantly and vehemently reject and deny any and all implication and allegation that I have ever engaged in any improper behavior toward this person or any other person I have ever worked with. I am appalled and distressed by this baseless allegation."
Two days later on Nov. 16, Deadline reported that actor Trace Lysette, who plays Shea on Transparent, alleged that Tambor had made lewd and sexually charged remarks toward her and allegedly pressed up against her while they had a break on set. Lysette called for Amazon to "remove the problem and let the show go on," according to the Nov. 16 Deadline report.
Tambor released the following statement to Deadline following the Nov. 16 allegations:
"For the past four years, I've had the huge privilege — and huge responsibility – of playing Maura Pfefferman, a transgender woman, in a show that I know has had an enormous, positive impact on a community that has been too long dismissed and misunderstood. Now I find myself accused of behavior that any civilized person would condemn unreservedly."
"I know I haven't always been the easiest person to work with. I can be volatile and ill-tempered, and too often I express my opinions harshly and without tact. But I have never been a predator – ever. I am deeply sorry if any action of mine was ever misinterpreted by anyone as being sexually aggressive or if I ever offended or hurt anyone. But the fact is, for all my flaws, I am not a predator and the idea that someone might see me in that way is more distressing than I can express."
An Amazon spokesperson told publication: "This information will be added to the ongoing investigation."
Transparent creator and executive producer Jill Soloway declined to comment on the sexual harassment allegations against Tambor during an event at the Vulture Festival in Los Angeles on Saturday, Nov. 18. According to Vulture, Soloway said she wanted to "protect the process, and make sure that we have a process with the most integrity to make sure that everybody… that it turns out fair."
Amazon renewed Transparent for a fifth season back in August and is expected to premiere sometime in 2018 on Amazon Prime.
If you or someone you know has been sexually assaulted, call the National Sexual Assault Telephone Hotline at 800-656-HOPE (4673) or visit online.rainn.org.