You Can Copy Jennifer Lopez's Infamous Grammy Dress For $50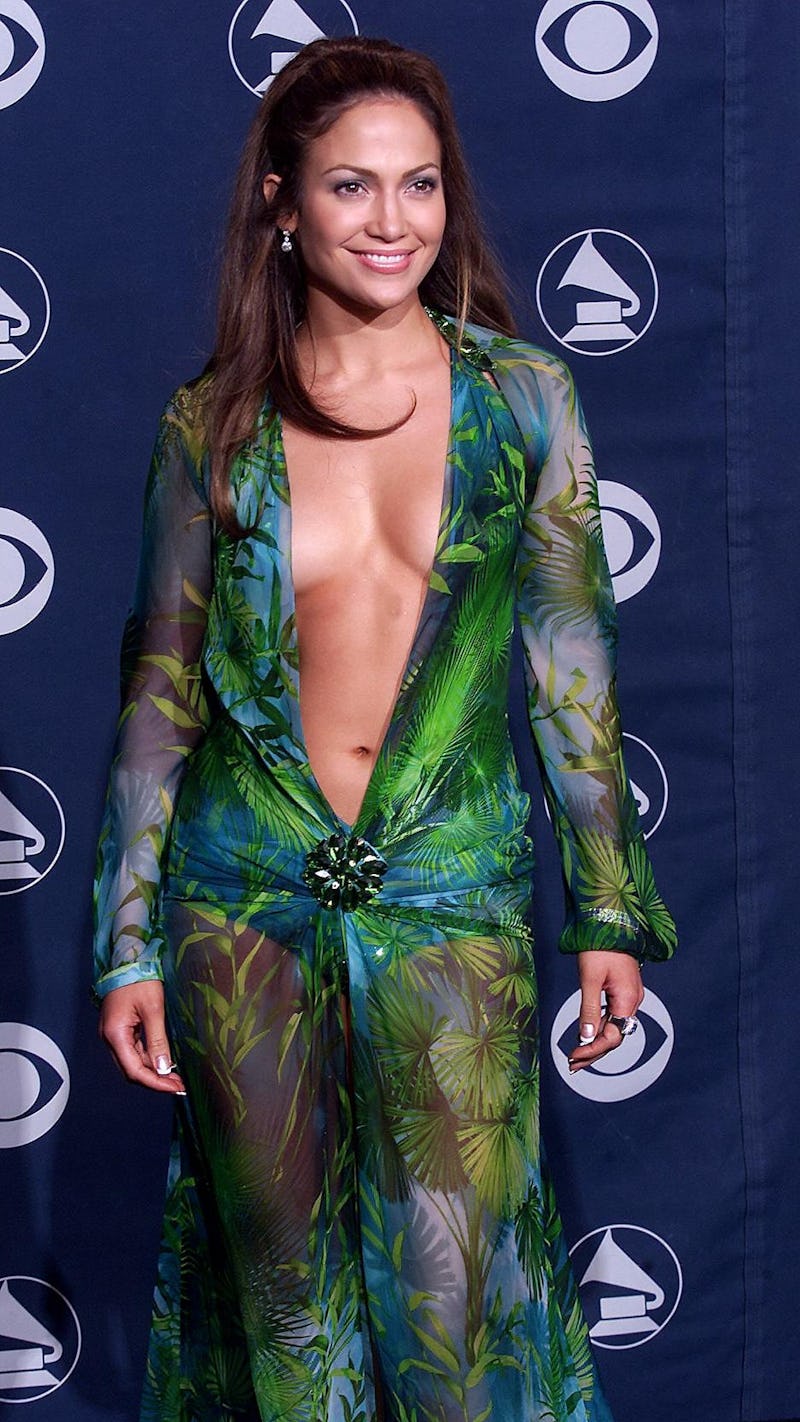 Vince Bucci/AFP/Getty Images
She may have worn it 17 years ago, but if you mention Jennifer Lopez's Grammy 2000 Versace gown today, it conjures up instant memories. Everyone knows that dress, which showed loads of front, inner sideboob and fastened below the bellybutton. Lopez was essentially courting a wardrobe malfunction of epic proportions with her dangerous, daring, and low-dipped bodice. And she slayed.
The sheer dress was held in place by the miracle that is double-sided tape and it was sexy AF. I mean, there's a reason we're still talking about it. It has attained a level of undeniable fashion mythos.
If you have long admired the dress, along with the entire presentation, which included J. Lo's volume-at-the-crown hair and matching green eyeshadow, and want to take the plunge, well, you can own a similar version for less than $100.
British fast fashion retailer PrettyLittle Thing is selling a more affordable version of the J. Lo dress. At first glance, it looks like a DNA-exact copy. But it's actually not.
There are a few key differences for PLT's Green Tropical Print Maxi. First off, the fabric's pattern is a touch different. While the garment dips really low and shows off a similar amount of cleavage, it fastens above the bellybutton and therein lies the most critical difference.
It costs $53, so it's certainly an affordable homage to a classic.
Lopez's deep V cut is much, much deeper. She wore that dress; it didn't wear her.
You can also show some leg, courtesy of the mega slit.
You can totally get your sexy on at a fraction of the cost. Strutting your stuff like J. Lo has never been this affordable.