Jenny Slate Is Writing A New Book & You're Going To Love What It's About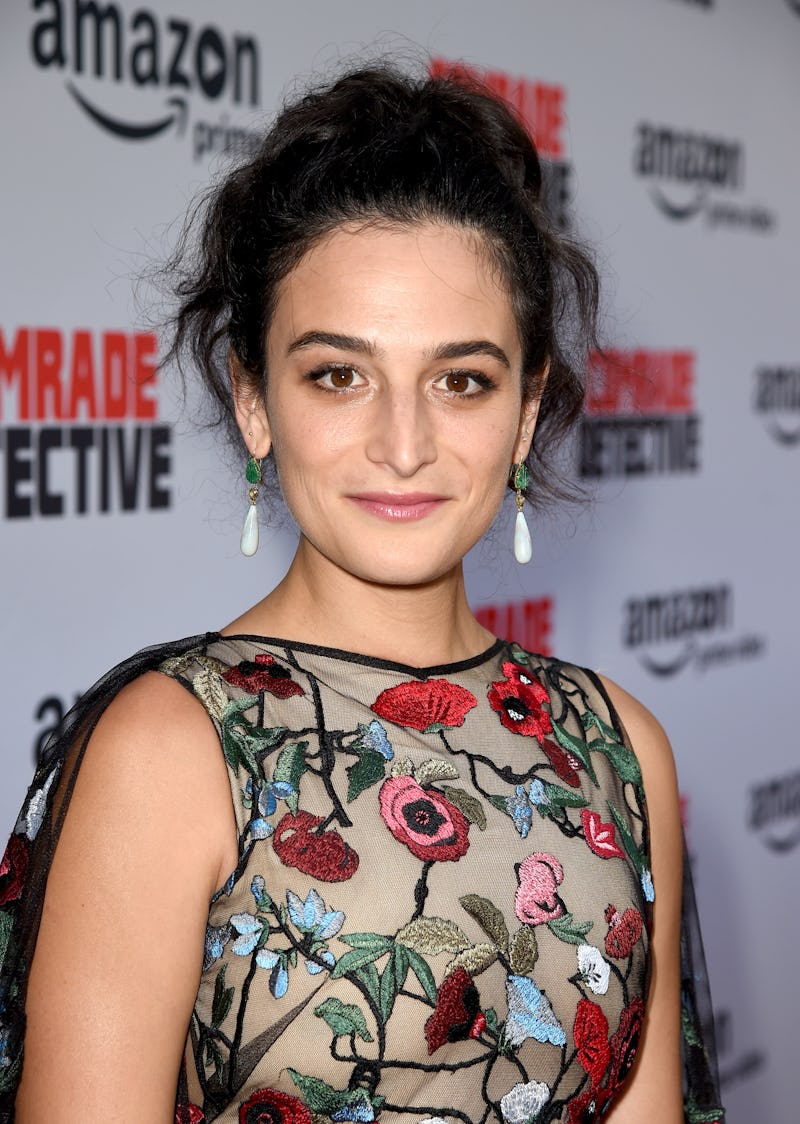 Kevin Winter/Getty Images Entertainment/Getty Images
Sometimes, the news isn't all bad. Sometimes, there's an announcement that gives us a glimmer of hope, a flash of promise and a reminder that 2017 is almost over and so far, time hasn't completely stopped yet. What's got us all hopped up for the future? Uh, Jenny Slate just inked a book deal and we're over the freaking moon.
In a statement made earlier today, Nov. 30, publisher Little, Brown and Company announced an upcoming book deal with comedian Jenny Slate for a collection of feminist essays and fables, set to hit shelves in 2019.
To pick a singular thing for which Slate is best known proves a bit tough. For some, she's the voice and creator of Marcel the Shell, the plucky, talking snail who scooted across YouTube screens before making her way to the big time: not one, but two children's books.
For others, Slate is a former SNL cast member, memorably fired after one season for swearing on live television (their loss, Jenny). Maybe you know her as the star of 2014's Obvious Child, a charmingly honest movie that worked to de-stigmatize abortion, or Landline, the 2017 '90s nostalgia film co-starring Edie Falco and John Turturro. For many folks in the Twitter-sphere, Slate's tweets, which oscillate between truly pure ruminations on plants, people and pets and fierce feminist statements, are what make her most memorable. If you follow her on Instagram, then you know that she's also a voracious reader with seriously exceptional taste. The point we're trying to make is that Slate has already proven herself to be exceptionally gifted in a number of spheres, and it's only natural
"There is so much natural magic to being a human, and in feminism as a movement and a way of life," said Slate in a statement earlier today. "I'm thrilled that Little, Brown, and Co. has given me a chance to explore and explain where I find this magic, and how it feels to be alive and a woman in today's wild world."
UGH, JENNY!
According to Entertainment Weekly, Slate's as-yet-untitled book will feature pieces from the perspective of other "preyed-upon creatures," like a deer in a meadow or a low-hanging piece of fruit, explore the haunted home of Slate's childhood and champion what it's like to occupy a space of vulnerability, honesty and openness.
Slate's book was acquired by Jean Garrett, an editor who specializes in narrative non-fiction.