Get A Look At Jessie James Decker's Upcoming Eye Shadow Palette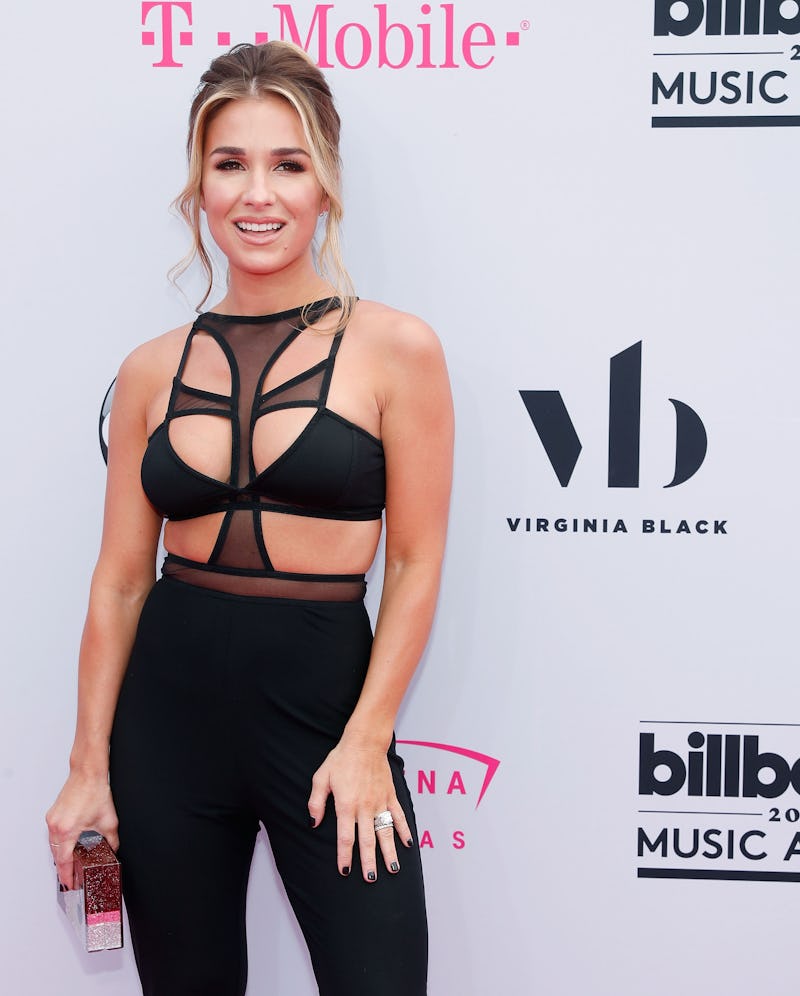 Isaac Brekken/Getty Images Entertainment/Getty Images
This singer-turned-fashion designer and beauty enthusiast knows a thing or two about makeup. Not only does she have killer glam style herself, but she also creates incredible products for her fans, too. Jessie James Decker teased the eye shadow palette she's making with Alexa Persico Cosmetics, and let me tell you what — this is going to be a must-have for your makeup bag.
JJD first announced the collaboration back in April, and since then, there have been no sneak peeks — until now. When the news was first released, the cosmetics company responsible for creating the immensely popular Jessie James Decker Lip Kit told Bustle in an email, "The palette will consist of multiple Jessie Inspired highly pigmented shades to create Jessie's glowy bronzed look." And based on the first teaser, they've absolutely delivered.
Going by the glimpse Decker showed off on her Instagram Stories, the palette holds eight different neutral shadows that offer a mix of shimmering and matte finishes. The product has the cutest pink packaging and also appears to come equipped with a brush and a mirror, so it's literally got everything you need to create the perfect everyday look. Pair this with the currently sold out JJD nude lippie from the brand (if you were lucky enough to snag it!) and you'll have nailed Decker's minimal beauty routine. For JJD and APC fans, it really doesn't get better than this.
These bronze hues will help you create the perfect summer-inspired eye shadow moment.
Between the packaging and the shades themselves, there's nothing not to love about this shadow range.
This has everything to create a neutral smokey eye or a barely there kind of glam, and that kind of versatility is always appreciated, you know what I mean?
Plus, it comes with a mirror and a space to hold for a brush, which makes this the perfect item to toss in your bag and use whenever you need it, even when you're on-the-go. Because the ability to re-apply whenever, wherever is extremely important, and JJD clearly understands that.
Fans live for recreating JJD's beauty routine, and this product will allow them to achieve her look easier than ever before.
Because who wouldn't want to rock effortless makeup like this on the daily?
There's been no official launch date announced just yet, but the brand told Bustle that they're hoping for a mid-summer release. If that's the case, the Jesse Palette will be here very soon, so get ready to shop it as soon as it's available because there's no way you could turn something like this down.