Johanna Toruño Creates A Space For Artists Of Color On Social Media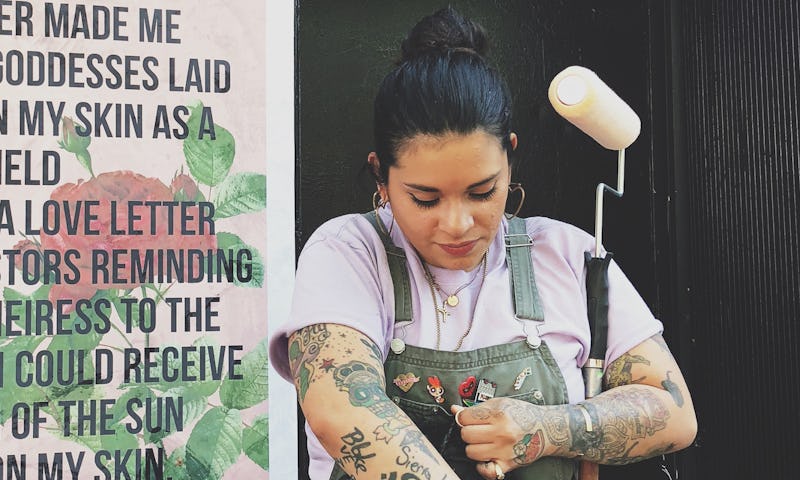 Photo Credit: Chad Rhym
Johanna Toruño is the visual artist and creator of The Unapologetically Brown Series, a street series for and by people of color. The proud Salvadoran and New Yorker is not only passionate about curating art, but also having it jumpstart important conversations for the community at large. That's why she's included in this special edition of Bustle's Must Follow, in which we highlight the incredible Latinx voices you need to follow on Instagram and Twitter.
Describe yourself in one line, including how you identify and what you do.
"I am a visual artist utilizing public space as my gallery."
What do you hope people take away from following you on social media?
"I hope they are inspired to create their own content and tell their own stories. The magic of social media is being able to completely curate your feed with art/ content you identify with."
When did you first feel that you were a voice for the Latinx community?
"I don't want to speak for anyone. I am more interested in having conversations as community."
Who's another Latinx person you would recommend to follow on social media?
"One of my dear friends doing incredible work! Author Gabby Rivera @quirkyrican, [and] muralist and artist Elizabeth Blancas @ishouldbepainting."
Follow Johanna Toruño on Instagram, @johannareign.