John Legend Has A Powerful VR Series Coming Out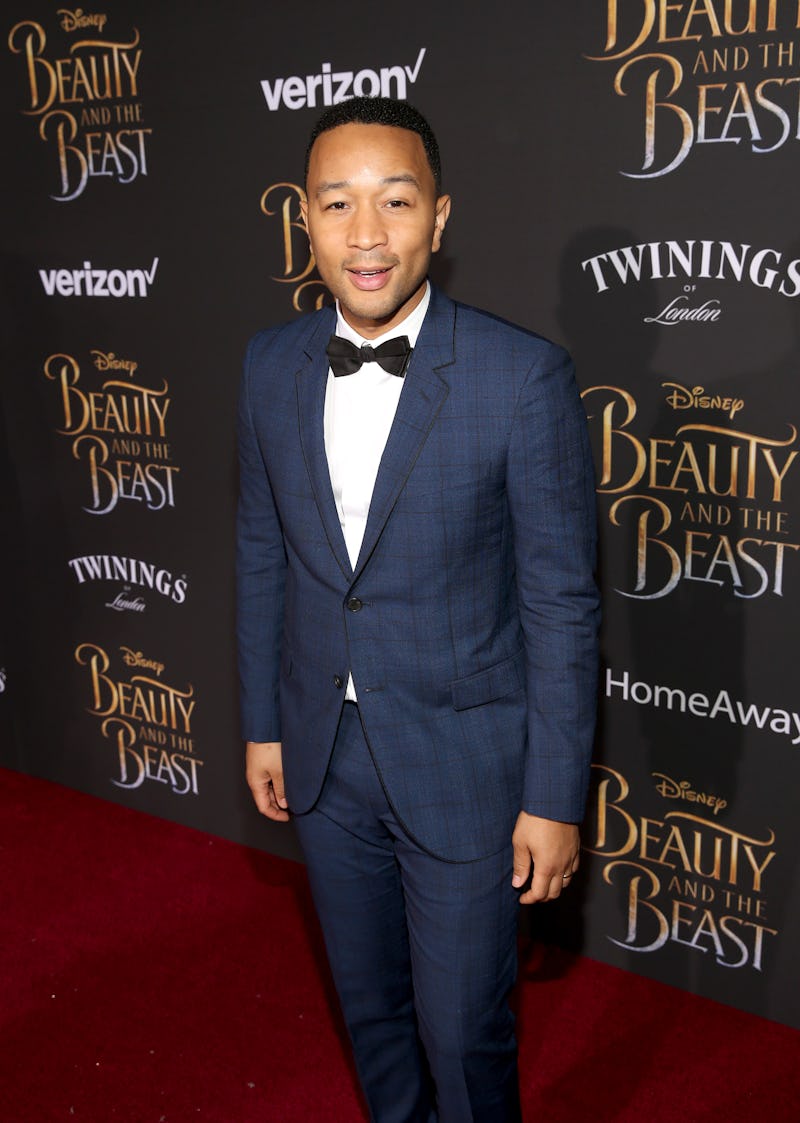 Jesse Grant/Getty Images Entertainment/Getty Images
John Legend is bringing out the kid in everyone by revisiting an inspiring and legendary tale rooted in American history. And what seems more appealing than that at a time like this? The Legend is set to star in and executive produce the upcoming VR film Rainbow Crow with Baobab Studios, an animated virtual reality project to make its debut at the Tribeca Film Festival this month. In heavy and uncertain times, people could use some lightheartedness and hope. But Rainbow Crow has deeper layers that can truly speak to people in midst of current chaos.
It will likely be visually stunning and bursting with color, going hand-in-hand with the uplifting story. The premise is about Rainbow Crow, who's in a world of despair when his fellow animals are unsure if they'll survive harsh and cold weather conditions once snow comes. Thus, the bird takes an extensive journey to bring warmth and light back into its world. Legend hopes to inspire others through the story.
"It's an incredible medium for inspiring a journey of self-discovery and finding your way in times to darkness," he said. "In light of what's going on in today's world, it's a message of deep meaning that people from all walks of life can embrace." The story's Native American roots can touch anyone who watches, regardless of their background.
Revisiting a tale such as this sheds light on an underrepresented American minority — and representation is already something Hollywood is seriously lacking. The ancient story hails from the Lenape Tribe and will even be narrated by 82-year-old Randy Edmonds, a pioneer for Native American rights. Getting a slice of this history is witnessing something bigger and more profound than perhaps an average animated series. It proves that, after years and years, this story is still one that resonates, and, more importantly that there's triumph in times of darkness.
"All Native American tales have a tradition of deep meaning and that's why we tell the stories, sharing down the generations," said Edmonds. Being a part of this story is not only being a part of tradition, but it's also a sign of hope moving forward.