Jordyn Woods Has A Clothing Line Now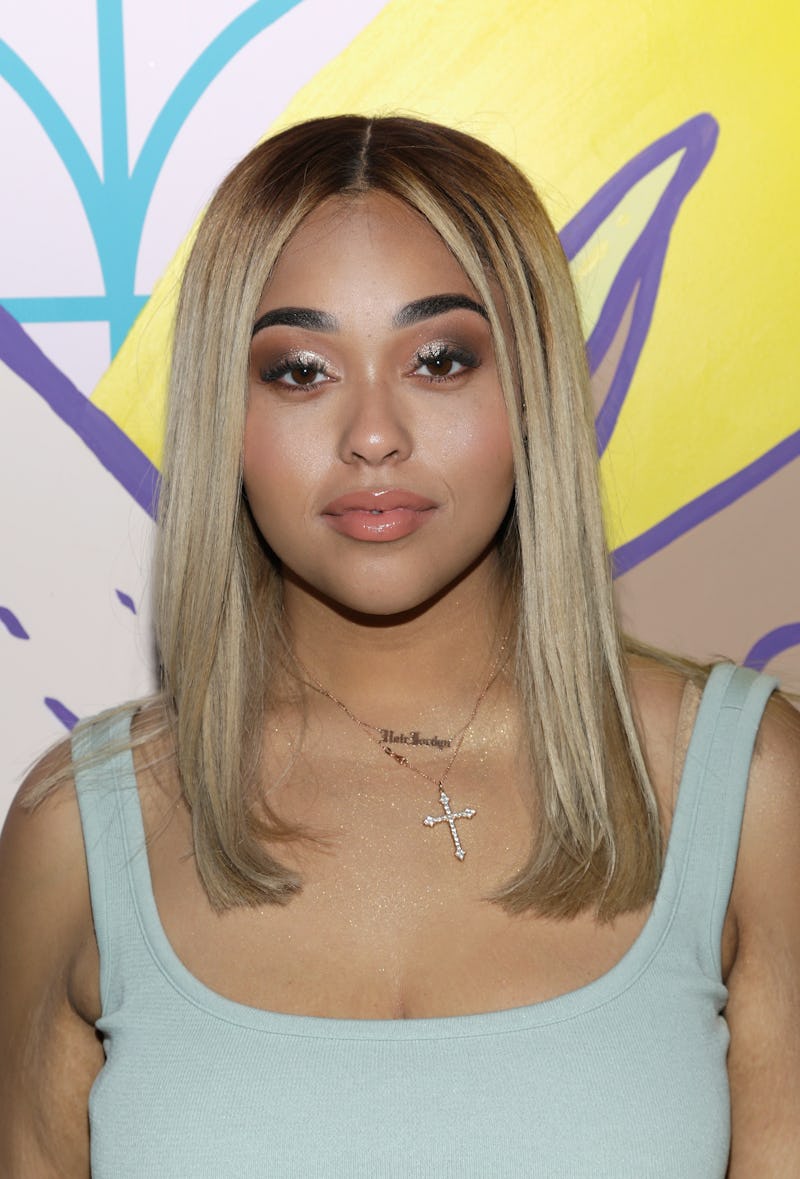 Lars Niki/Getty Images Entertainment/Getty Images
If you're tired of all the summer fashion going around, this will be a breathe of sartorial fresh air. According to WWD, Jordyn Woods teamed up with Addition Elle for a fashion line coming this fall. The line combines her streetwear vibes with the classic Addition Elle look. It might not be arriving soon, but it will be making a major entrance. Here's everything you need to know, so you don't miss a thing.
It's no secret that Jordyn Woods is a force in the fashion world. The model started out as Kylie Jenner's best friend, but has quickly made her own name with Wilhelmina Models and some of the top fashion brands. Her latest endeavor is her biggest yet. The 19-year-old is creating a streetwear meets athleisure collection with Addition Elle — a brand who caters to plus-size women.
According to WWD, the line will range from $42 to $178. From what Woods has shown on her Instagram, the collection will be filled with denim, big buttons, and lacy-tee. As for when it launches, you can see the Woods x Addition Elle Collection during New York Fashion Week runway this fall. The line is set to walk on September 11, according to WWD. Super casual, I know.
This isn't the first time that Woods has teamed up with the brand, either. She's walked in their runway shows and modeled for them before, so this collab comes as no surprise. Of course, this will be the first time they team up to design together.
"[Addition Elle] embod[ies] everything I stand for," Woods told WWD. "I've been working and modeling with them for years and it was amazing to bring our relationship full circle. They are a style destination for women who embrace their figures so it's exiting to create something."
The line might tailor to sizes 12 to 26, but Woods doesn't refer to it as a plus-size collection. In fact, she's never been a fan of the plus-size and curvy labels, according to People.
"I"m on the fence about the word plus sized," Woods told WWD. "Why do we need to categorize people by their size? There should be one section that has all size ranges."
There might still be a while until the collection comes out, but this is one line that will definitely be worth the wait.