Joshua Jackson Is Coming For James Van Der Beek's 'Dawson's Creek' Crying Meme Throne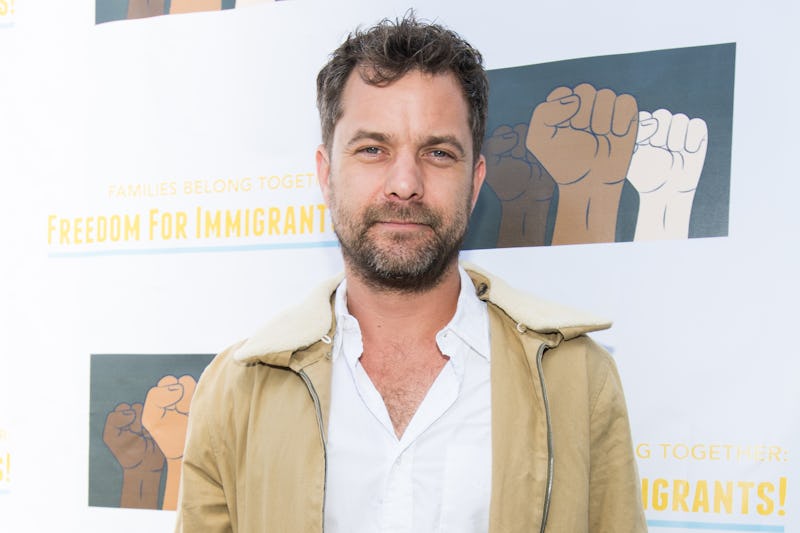 Emma McIntyre/Getty Images Entertainment/Getty Images
If you're a living, breathing person who uses the internet, you've probably engaged with some form of the infamous James Van Der Beek meme from Dawson's Creek. The image of Van Der Beek's character, Dawson, sobbing in despair has been reincarnated into a ton of different memes fans have used to express their range of feelings. But now, his former co-star Joshua Jackson is coming for Van Der Beek's meme throne. On Sunday, Jackson posted a photo of his character from The Affair in utter sadness alongside Beek's photo, offering up quite the challenge for the internet.
The side-by-side shot, including a still of Jackson from the Aug. 5 episode of The Affair, is captioned: "I'm coming for your crown @vanderjames. Thanks for all the kind words about the last episode of @sho_theaffair. It is always appreciated." In just a short amount of time, Van Der Beek replied in the comments, "Bring it."
While the outcome of Jackson's challenge to the internet remains to be seen, fans are loving his proposition already. Fan comments on Jackson's post include, "THIS IS EVERYTHING," "Oh my God," and "Epic! Love that all these years later you two are still friends!" One clever fan even offered a challenge stemming from Jackson's challenge, writing, "We need to know what Joey thinks @katieholmes212." It's true, Holmes. The world needs to know.
Van Deer Beek's original meme is still cherished by the internet and it probably always will be.
Even Van Der Beek himself has showed his love for the meme. In March, when Entertainment Weekly reunited the Dawson's Creek cast for the show's 20th anniversary, Van Der Beek discussed how fond he was of the viral crying meme. The actor said, "I love it. It's my favorite thing about the whole show." Some celebs may get annoyed when their face reappears in an internet meme that just won't quit. But not JVDB. "It's hilarious to me that you can work for six years on a show… and it gets boiled down to three seconds," he continued. "It's a perfect way-of-the-internet."
Jackson also added his two cents at the time. When Van Der Beek commented, "I feel like everybody on this show cried more than I did and I was the one who got caught in the loop!" his co-star replied, "It's not how many times you cried. It's how you cried."
Perhaps the wildest thing about the meme is that the famous shot wasn't even in the Dawson's Creek script. The actor revealed what actually happened in that moment during a 2012 interview with The Huffington Post. He recalled, "It wasn't scripted, I don't think. I mean, it was appropriate for the scene." It seems he got really carried away with losing himself in his leading character. "It was just high drama; you've been living with this character for a while and a scene like that just kind of drops in your lap and you just lose it," he continued. "I remember being completely surprised by it because it was completely sincere."
Now it's time for the internet, and Katie Holmes, to make their move and keep the crying momentum going.