Julia Roberts Is The 2017 'PEOPLE' World's Most Beautiful Woman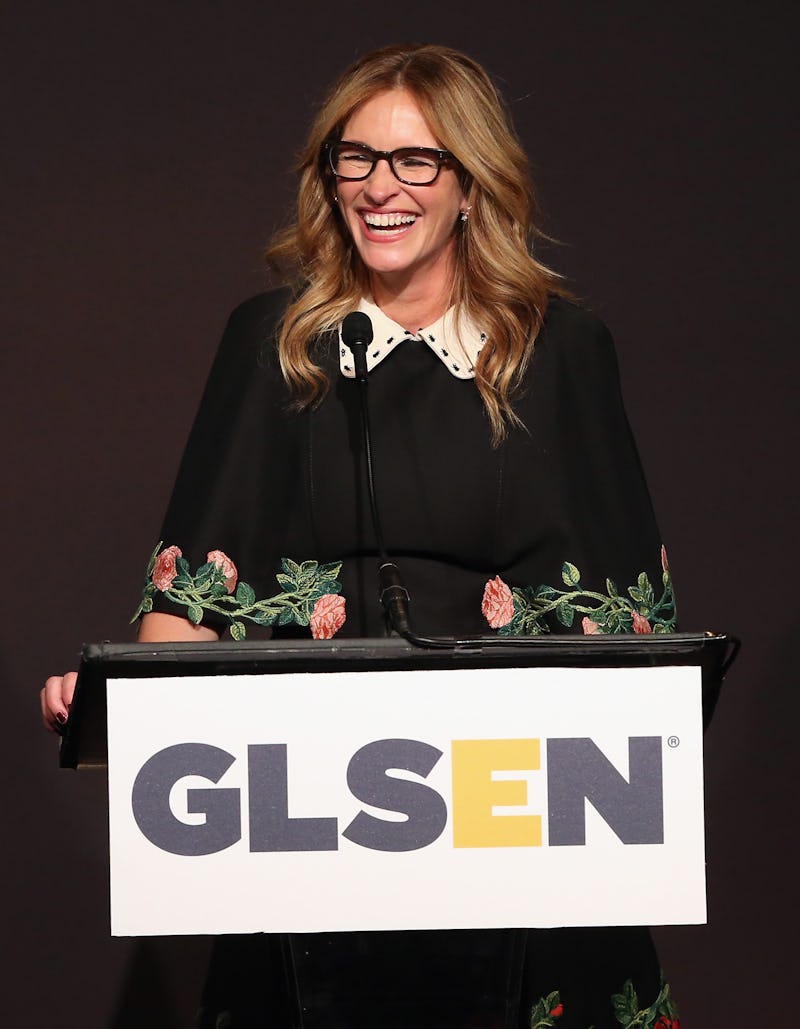 Jonathan Leibson/Getty Images Entertainment/Getty Images
Five strong! Actor Julia Roberts is the PEOPLE World's Most Beautiful Woman of 2017. This is Roberts' fifth (!!!) time receiving the honor from the magazine and it's a record-setting achievement. Roberts nabbed her first "Most Beautiful" nod 26 years ago in 1991 at the age of 23. Congrats to the Oscar-winner and mother of three on grabbing the accolade yet again.
Roberts, who was "very flattered" by the honor, displayed her signature smile and those lovely auburn locks on the cover of the new issue. She is stunning as the day she strutted into our lives — in black patent leather over-the-knee boots — in her star-making turn in Pretty Woman.
She also showed off her sense of humor, joking that "I'm going to mention that in my Christmas card to the Clooneys this year" regarding the fact that her five World's Most Beautiful honors trump actor (and friend) George Clooney's two PEOPLE Sexiest Man Alive awards. Natch!
Have a look at the cover below. Roberts' toothy grin remains charming, since it's so warm and inviting. The 49-year-old star is such a stunner and even told PEOPLE that she feels like "I'm currently peaking" in her life.
That is truly a beautiful thing.
She is the only member of the "Five Times" club when it comes to this cover.
The Twitterverse certainly had a variety of opinions about Roberts being selected as WMBW, with several users noting that she does not represent the women globally.
This user takes issue with the term "world." It is a valid point, shared and expressed by many.
Some Twitter trolls criticized PEOPLE's choice of Roberts due to her age — come on, guys! She's 49 years young. This user pointed out some of the ageist reactions and shut it down.
Another user would have preferred more diversity and women of color for the World's Most Beautiful cover. Again, this is an extremely important point and one expressed repeatedly.
The Internet is often divided on most topics, this one included.