Kacey Musgraves & Ruston Kelly Are Country Music Relationship Goals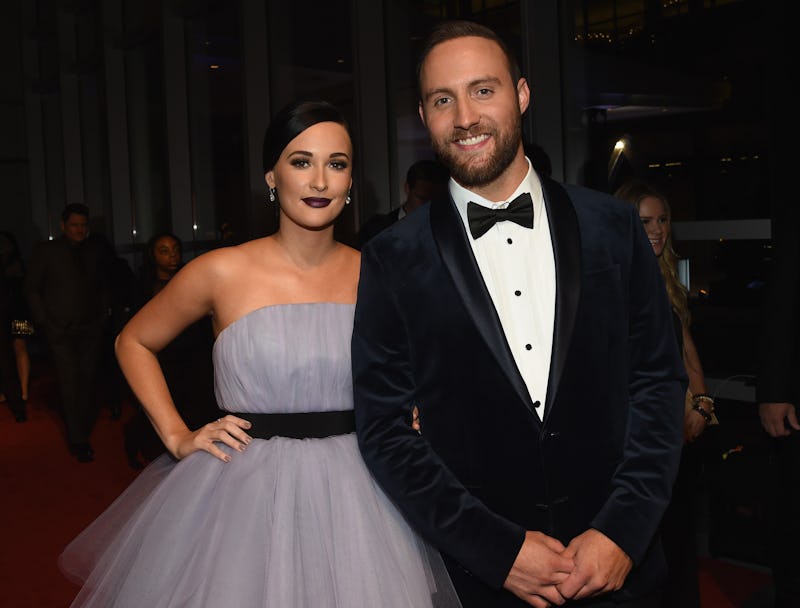 Rick Diamond/Getty Images Entertainment/Getty Images
Kacey Musgraves and her husband are a match made in country music heaven. The singer and songwriter, who's nominated in four categories at the upcoming Grammy Awards, seems to have hit the relationship jackpot. Kacey Musgraves and Ruston Kelly's relationship timeline is full of plenty of sweet moments, and they really do seem to be a perfect pair.
From a chance meeting at Nashville's Bluebird Cafe to a swoon-worthy proposal over the holidays, the couple's story is basically an IRL romantic comedy. Just imagine the movie possibilities here! I mean, they've recorded one of Johnny Cash's love poems together. You can't get more romantic (or more close to country music history) than that.
Musgraves and Kelly celebrated their first wedding anniversary last October, and they've shared plenty of kind words about each other over the course of their relationship. Musgraves herself has shared a number of sweet posts about her husband on Instagram, showing how comfortable she is in their relationship.
The two of them seem to support each other, and they're not afraid to goof around together, even on stage. Their relationship really does look like it's built on trust, love, and a whole lot of mutual respect, which seems like a winning combination. It looks like there are plenty more happy anniversaries in store for these two lovebirds.