Kaitlyn Bristowe Forgets Her Fiancé's Age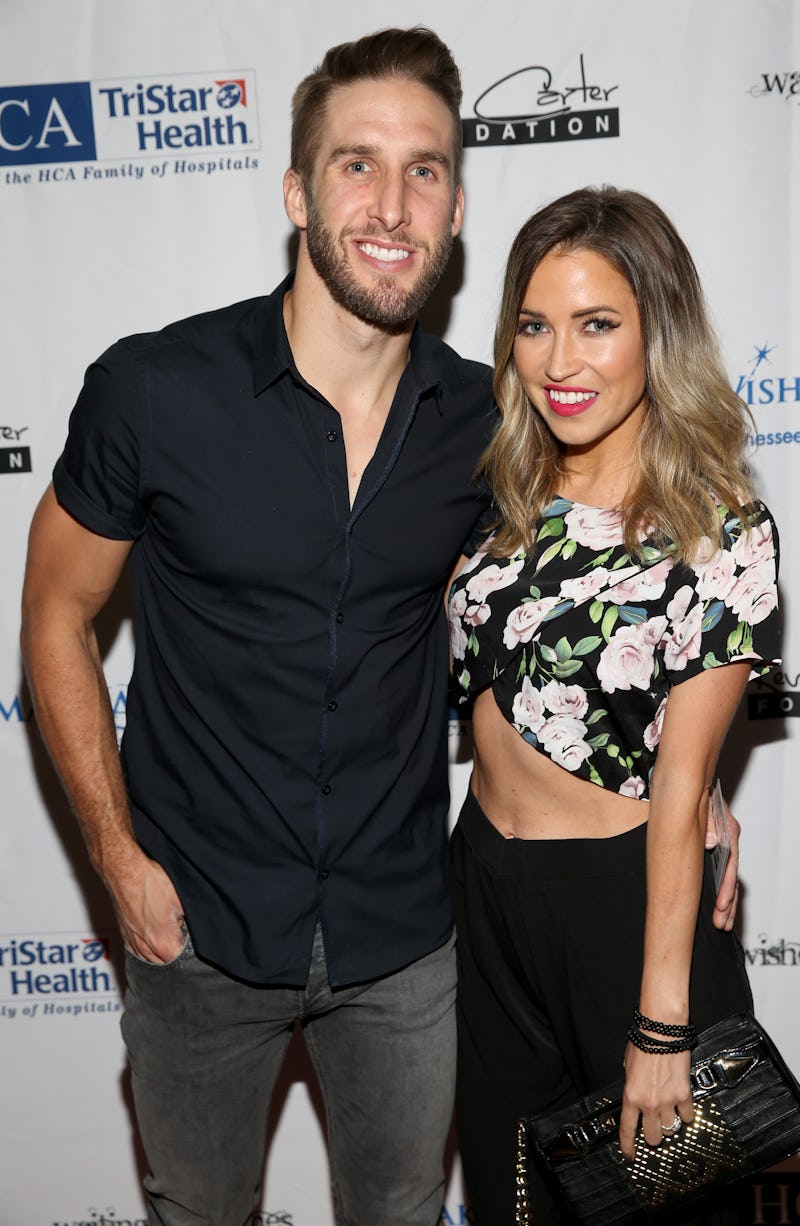 Terry Wyatt/Getty Images Entertainment/Getty Images
Being the "perfect" couple is so overrated. I have always felt like the most likable, and ultimately relatable, couples are the ones who just keep it real. Two people who are beloved because they are always their imperfect selves are Bachelorette golden couple Kaitlyn Bristowe and Shawn Booth. One example of the Boothstowes turning imperfection into #RelationshipGoals is a recent situation where Kaitlyn forgot how old Shawn was on his birthday. But, of course, they made the best of it.
Yes, you read that correctly. Kaitlyn forgot her fiancé's age on his birthday. After a certain point, age is just a number, but it's got to be kind of awkward when your future wife doesn't remember how old you are.
Still, I find it hilarious that Kaitlyn made this mistake, and I'm not the only one who feels that way. Kaitlyn and Shawn both posted about her flub on social media and actually turned it into a funny thing instead of an argument-inducing error.
Here's what happened: Kaitlyn was being a thoughtful future wife and bought giant number balloons to celebrate Shawn's big day. Unfortunately, she got a three and a two for his 32nd birthday... when he was actually turning 31. Oh well. I actually think that the mix-up probably made for a more entertaining and memorable birthday.
Kaitlyn posted a photo of Shawn and their dog, Doodle, looking pretty confused by the balloons. She captioned it, "Doodle is just as confused as Shawn. Turns out he's 31. Fiancé fail. Happy Birthday Shawn B. #Whoops." I love how Kaitlyn still refers to her own boyfriend as "Shawn B" like on The Bachelorette, as if there's another important Shawn in her life. Too funny.
Shawn posted the same photo with his own take on the error. He wrote, When my fiancé woke me up this morning and said 'Happy Birthday! Do you feel 32?!' I thought she was joking ....... I'm 31."
The most solid couples don't do everything right; instead they are able to make the best out of every situation. That's probably why Kaitlyn and "Shawn B" are still going strong to this day.