Kanye Totally Gifted Kim K. Huge Pieces Of Cauliflower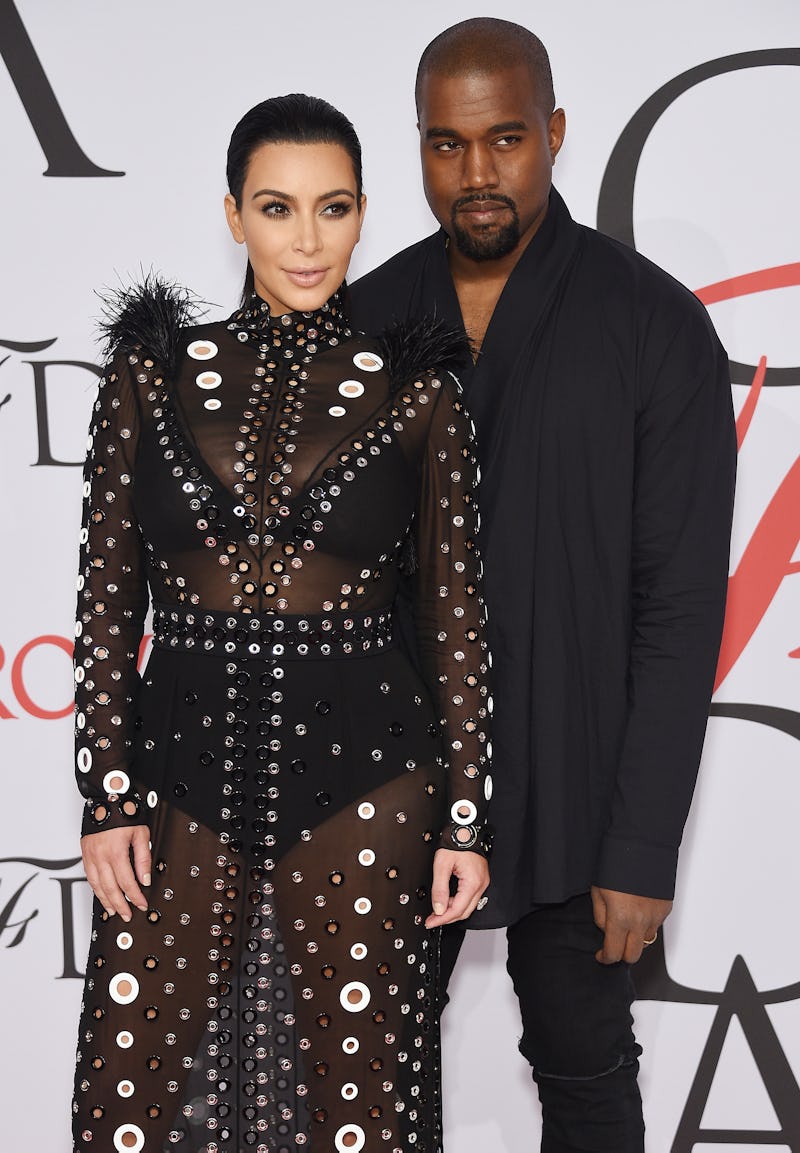 Dimitrios Kambouris/Getty Images Entertainment/Getty Images
Nothing says I love like you like a bouquet of flowers — or a head of cauliflower. Kanye West gave Kim Kardashian an anniversary gift that has a lot of people talking. On Wednesday, May 24, they celebrated their third year as a married couple. Of course, in typical West fashion, he gifted his wife with an elaborate gift that is not only super romantic, but also resembles a vegetable. Yes, you read that correctly.
On Snapchat Thursday, Kardashian revealed that upon arriving home she was surprised with massive amounts of luxurious white flowers. "I mean, how cute that I get to come home and see these gorgeous floating flowers," she said in the video. "Happy anniversary." They are quite beautiful, right? At first, it looks like something totally normal and expected from the rapper. This isn't the only time he's gifted the Keeping Up With the Kardashians star with white flowers for a special holiday.
However, if you stare at the "floating flowers" long enough, they quickly start to morph into cauliflower. Seriously, doesn't it look like huge pieces of cauliflower are just chilling on the floor? I'm not the only one who thinks so, either. Twitter is having a field day with West's present for Kardashian.
Why?
It's mind-boggling to some.
Again, Why?
It's a legitimate question.
Definitely Not "Floating Flowers"
Yeah, that's cauliflower.
They Must Really Like It
What if this was intentional, because Kardashian just really loves cauliflower?
Forget About Crystal
Thanks to West setting the precedent, you can now give cauliflower rather crystal for your third wedding anniversary.
Kanye Is The Sweetest
He knows how to make her heart melt.
Bouquets Of Cauliflower
I mean, bouquets of cauliflower aren't that ugly.
It's Totally Cauliflower
Agreed.
Leave it to West to make more headlines for his gift-giving skills, though, it's probably not in the way he expected.