Karlie Kloss & Spanx's Sara Blakely Have A Refreshing Perspective On Mentorship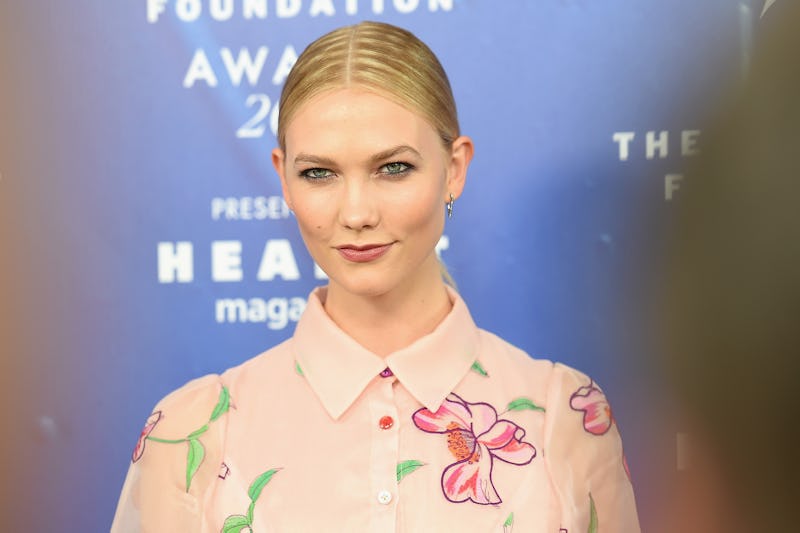 Nicholas Hunt/Getty Images Entertainment/Getty Images
Even though they work in completely different areas of the fashion industry, both supermodel Karlie Kloss and Spanx founder Sara Blakely are doing big things when it comes to mentorship. While Kloss heads up Kode With Klossy, a coding camp for young girls, Blakely runs the Spanx by Sara Blakely Foundation, an initiative aimed at aiding charities that champion and support underserved women and girls. The crucial task of opening up possibilities for women and girls is high on the agenda of both fashion moguls, so a Kode With Klossy and Spanx by Sara Blakely Foundation partnership was only natural for both women.
The collaboration came to life in the form of a three-day coding workshop, which was hosted at Spanx's Atlanta headquarters in August and featured visits from Kloss and Blakely, lessons on fundamental computer science concepts, and an emphasis on game animation and creative app development. The participants, who were connected to the program through either Kode With Klossy or the Atlanta Girls school, which works closely with Blakely's organization, came from the Atlanta area and ranged in age from 12 - 18 years old.
Kloss tells Bustle the collaboration was a way for girls to get first-hand, concrete experience in seeing just how far coding can take them. "By partnering with Sara and hosting our Atlanta camp at Spanx headquarters, we were able to show our students first-hand how instrumental technology is to the development of a company like Spanx," Kloss tells Bustle.
"These participants got to learn code in an actual office setting, including the fundamentals of HTML, Javascript and P5, and it allowed them to visualize and experience code's real world applications, something that is very important to our mission at Kode With Klossy," Kloss says.
Blakely's perspective on mentoring and fostering growth in girls through providing concrete examples is much the same, emphasizing that mentorship is about giving people the tools to take them to real life accomplishments more than anything else. The founder tells Bustle she believes that presenting these young women with real-world possibilities and lessons is the key to success and growth.
"An education that teaches girls how to think versus what to think gives them the opportunity to fulfill their greatest potential," Blakely tells Bustle "Armed with coding skills and confidence, girls can create anything they can imagine."
For Kloss and Blakely, influential mentorship (and female mentorship in particular) is something that they tell Bustle has shaped them and given them the tools to succeed — and while their respective mentors are impressive, they're certainly not the same.
Blakely tells Bustle that people like Wayne Dyer and Oprah Winfrey were her "mentors from afar" when she was younger. And while Kloss may be one of the most famous supermodels in the world, naming Christy Turlington as having a "huge impact" on her, she also mentions looking up to people outside of the fashion industry. Kloss names people like [Senior Vice President of Retail at Apple Inc.] Angela Ahrendts...and [CEO of YouTube] Susan Wojcicki... — women who are "paving the way for our next generation of women in tech," Kloss tells me.
And if you're not sure yet about just how passionate the two are about mentorship, this video from the Kode With Klossy and the Spanx by Sara Blakely Foundation partnership is pretty much all the evidence you need.
Blakely's and Kloss' similar, yet totally personal, experience with mentorship is a good reminder that a mentor for young women does not have to come from one particular field. It's not about being a model or a founder necessarily as much as it is about simply being someone who gives young girls the tools and confidence to achieve whatever it is they want — whether that's in the fashion world, the tech world, or somewhere right in between.
For more information about the Spanx by Sara Blakely Foundation or Kode With Klossy, visit the organizations' respective websites, which provide ample information on how to be part of either cause.