Kate Hudson Just Shaved Her Head & Fans Can't Handle It — PHOTO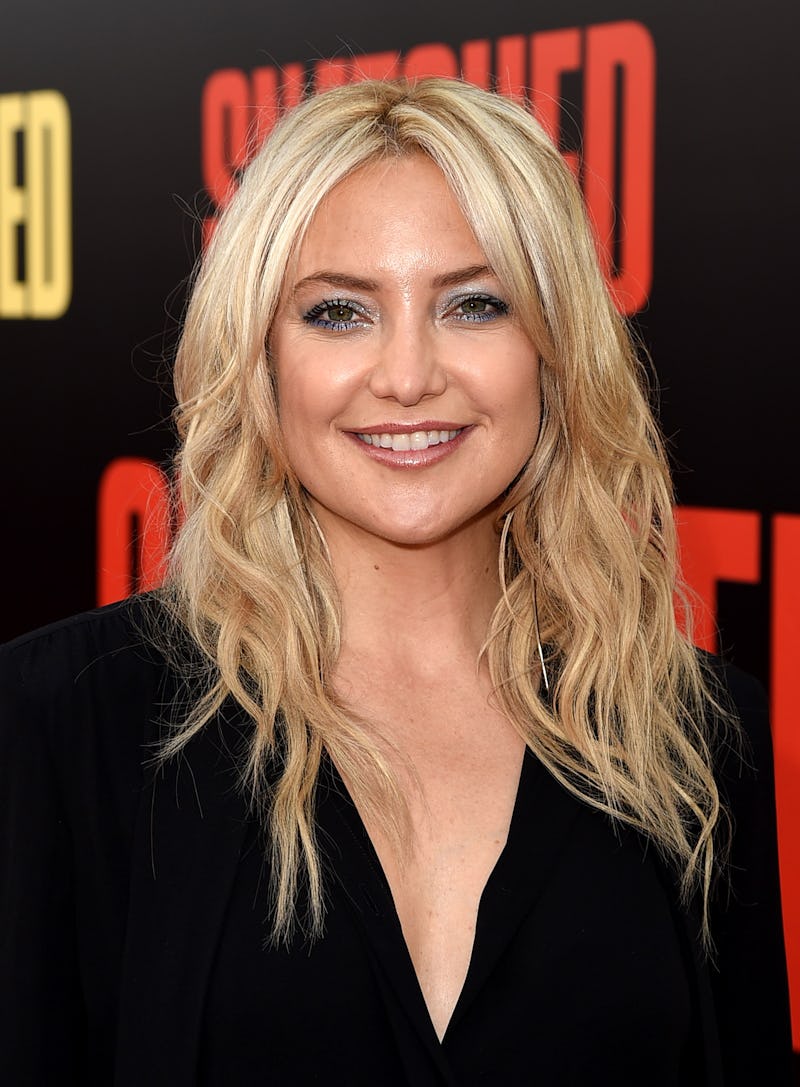 Kevin Winter/Getty Images Entertainment/Getty Images
With summer almost coming to an end, there are tons of new celebrity hair transformations on the way. This is one that you might not have expected though. Kate Hudson just shaved off all her hair for a very special project. I'm talking all of her shiny blonde locks gone, people. Fans are obsessed with the new look too. Here's the deal on Hudson's new look, because you can expect to see it on the big screen.
Hudson doesn't often change up her hair style. She's had long, blonde locks forever now, but she's taking a drastic change. Instead of just changing the color or getting a trim, the actress has buzzed it all off. Why, you ask? According to Twitter, Hudson is starring in a film directed by Sia. There's no word on the project is thus far, but people are dying to know.
According to E! News, Hudson said on Snapchat that she will be dancing in the project. The publication also says that former-Dance Moms star Maddie Ziegler will be involved in the project too. As of July 26, Ziegler's Instagram post shows that has held onto her hair. Here's a look at Kat Hudson's new 'do, so you can see how much of a drastic change it is.
It's hard to tell from the shot whether this is a movie or a music video. Either way, people are still equally as excited to see Hudson's new hair style. These fan-reactions perfectly wrap up all the feelings you might be having right now.
TRUE.
Still very shocking.
I don't know how she does it.
FIRE.
I see what you did there.
The emoji says it all.
My thoughts exactly.
Needless to say, Hudson can do no wrong.