Twitter Loves Kate McKinnon As Elizabeth Warren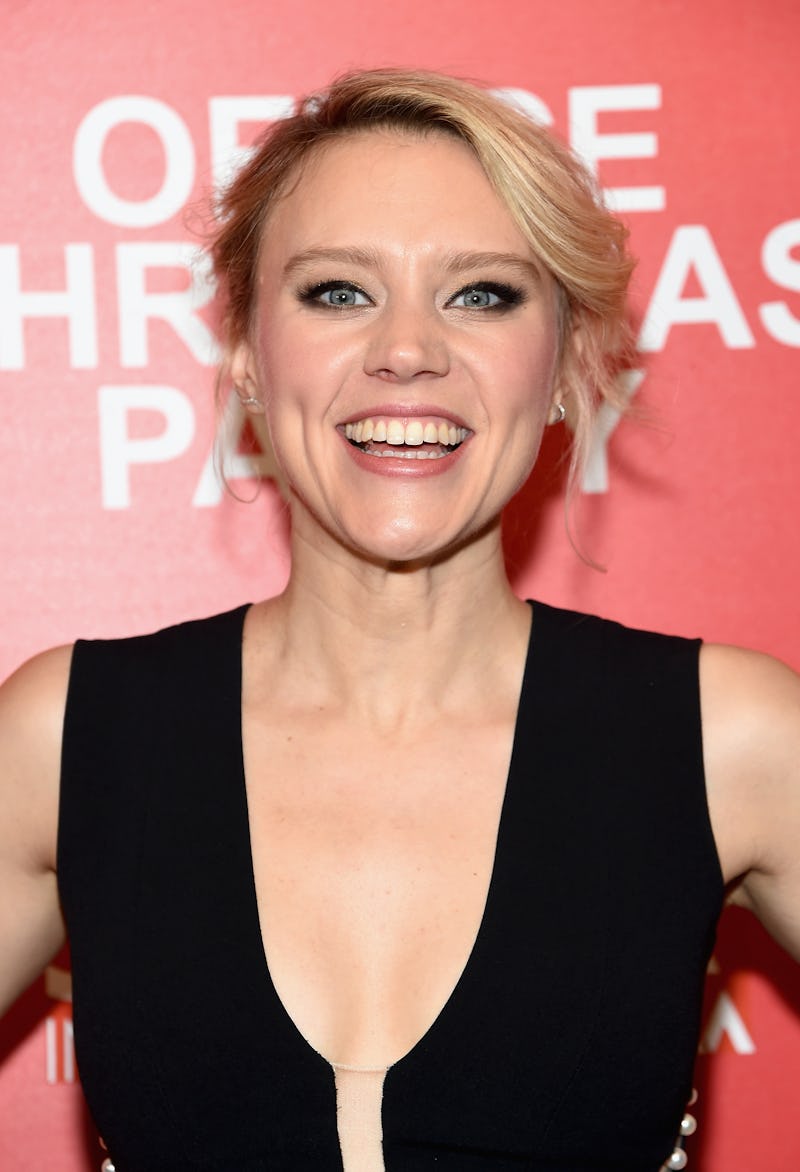 Jamie McCarthy/Getty Images Entertainment/Getty Images
Is there anything Kate McKinnon can't do? Many Saturday Night Live fans — including myself — seemed to be thinking that as McKinnon took on so many big names in President Donald Trump's administration, including Jeff Sessions and Kellyanne Conway in just one episode. But it was Kate McKinnon's SNL impression of Sen. Elizabeth Warren that had Twitter declaring the actor as the MVP of the show. During "Weekend Update," McKinnon played the senator as she questioned and persisted with segment host Colin Jost in yet another spot-on impression of hers.
McKinnon spent most of the season playing Democratic presidential candidate Hillary Clinton during the 2016 election, but has since moved onto uncanny impressions of Kellyanne Conway, Secretary of Education Betsey DeVos, and even new Attorney General Jeff Sessions, which appeared alongside Melissa McCarthy's acclaimed take on White House Press Secretary Sean Spicer. But McKinnon's Warren genuinely had Twitter completely impressed and declaring her as this episode's Most Valuable Player. Because there seriously doesn't seem like there's anyone that she can't impersonate in the Trump era.
In the "Weekend Update" segment," McKinnon's Warren grilled Jost with questions as if he were a cabinet appointee. "You only perform on a 10-minute segment called — I have it here — Weekend Update?" she asked Jost in the bit. "And yet, you collect the same paycheck of someone who appears throughout the entire show?" The sketch even included a classic line from Warren, who declared that "my Fitbit says 'Check engine.'"
Some Twitter users declared the actor as a total "boss" with photo evidence of McKinnon's mastery on Saturday night.
Another user declared that McKinnon is a "national treasure."
Others praised the actor's uncanny ability to take on so many distinct and important characters within the span of one episode.
Someone else declared that McKinnon's impressions were instrumental in the SNL episode being a new classic.
According to Twitter, it's pretty clear — there isn't much Kate McKinnon can't do.