Kate Winslet Says Her New Film Reminded Her Of 'Titanic'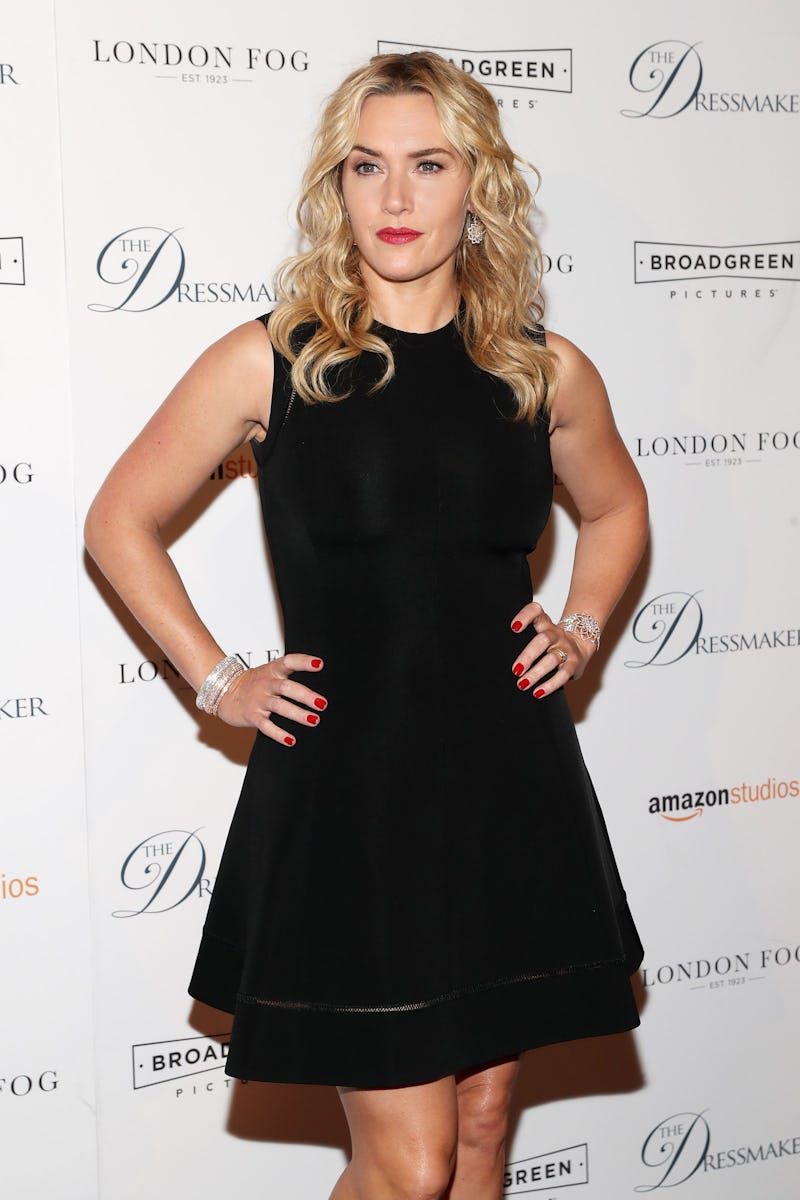 Cindy Ord/Getty Images Entertainment/Getty Images
I'll be the first to admit that when I saw the trailer for Idris Elba and Kate Winslet's new survival thriller The Mountain Between Us, I was a little nonplussed. I mean, it's basically The Revenant in 2017, right? Wrong. How foolish I was to forget that Winslet actually has had the perfect training ground for this survival film and it happens to be one of the highest-grossing movies of all time. As Elle reported, Winslet said her Titanic training helped her in The Mountain Between Us. As '90s kids know, Titanic features freezing cold water, unimaginable obstacles, and a handsome love interest — much like The Mountain Between Us.
As a press event for the film in London on Monday, Winslet cheekily told reporters, "I did Titanic, dude," when asked if she was nervous about filming such an intense and demanding role, according to Elle. She went on to say, "Falls through ice? No problem. Plane crash? Boat sinks? No biggie." I can only imagine the crowd was full of chuckling reporters as images of Winslet, as Rose, clung to life on a wardrobe door in the middle of a freezing ocean in Titanic 20 years ago. In fact, Winslet made some Titanic jokes on the set of The Mountain Between Us: "There are so many outtakes where I'm like, 'Ice, anyone? This brings back memories!'" she said, according to Elle. This woman is too much, you guys.
In fact, Winslet commented that the experience of working in such freezing cold temperatures on Titanic gave her some great technical insight into filming in freezing temperatures on the set of The Mountain Between Us, too. "I'd be like, 'No, you've heated that up too much and I'll tell you why. As soon as that water hits the cold air, there's going to be steam that's going to rise. Trust me,'" she said, according to Elle. "Or, 'Oh, you've got a warming tub. Let me just check the temperature of that water.' There was a Titanic memory in it at least once a day.'" Who knew that one film would come in handy after all this time?
Reading through Winslet's comments, I think I should give the trailer for The Mountain Between Us another watch because her comments filming this movie make it sound epic.