Katherine Heigl Welcomes A Third Baby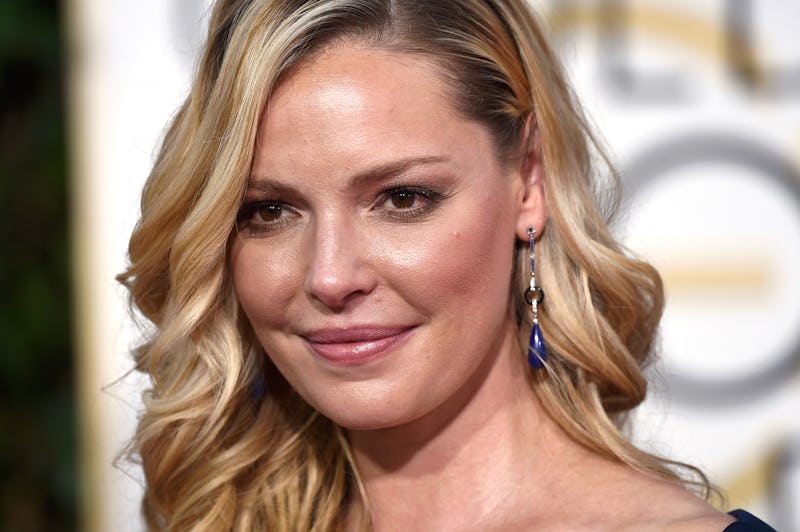 Frazer Harrison/Getty Images Entertainment/Getty Images
Grey's Anatomy and Doubt actress Katherine Heigl welcomed her third child with Josh Kelley, husband and country singer-songwriter, on Dec. 20, according to People Magazine. Heigl and Kelly named their son Joshua Bishop Kelly Jr. — the Hollywood couple's first son, who will join their daughters Adalaide (who is 4) and Naleigh (8) at their mountain ranch near Park City, Utah. Although Joshua is their third child, he is Heigl's first biological child.
"We were considering adoption again, fostering, or pregnancy if possible," Heigl told People last year. "Seeing as I have never been pregnant and as my OB/GYN reminded me last year, I'm of advanced maternal age, I wasn't sure pregnancy was even in the cards for us. Turns out it was very much in the cards!"
In June, Heigel and Kelly that they were expecting their third child, and the news was followed by posts about the progress of Heigl's pregnancy on her blog, Heavenly Days, as well as on social media. On her blog, fans were treated to photos from her baby shower a little over a week before Joshua's birth.
In August, Heigl told ET that her daughters Naleigh and Adalaide couldn't wait to welcome home their new bundle of joy:
"They're so excited," Heigl told ET. "For them, it's an 'out of sight, out of mind' thing. They'll forget about it for a while, and then suddenly be like, 'Hey have you had that baby yet?'"
In that same August interview, Heigl also revealed that husband Kelly is excited to finally have another man in the house:
"Josh is hugely ready [to have a boy]," she told ET. "He's just surrounded by women! It's me, the two girls, my niece Madison often lives with us in Utah... and then my mom."
Congratulations to the new parents, and may their beautiful family enjoy the sleepless nights and wonderful laughs that come with having a newborn baby!