Katy Perry Could Debut New Music At The Grammys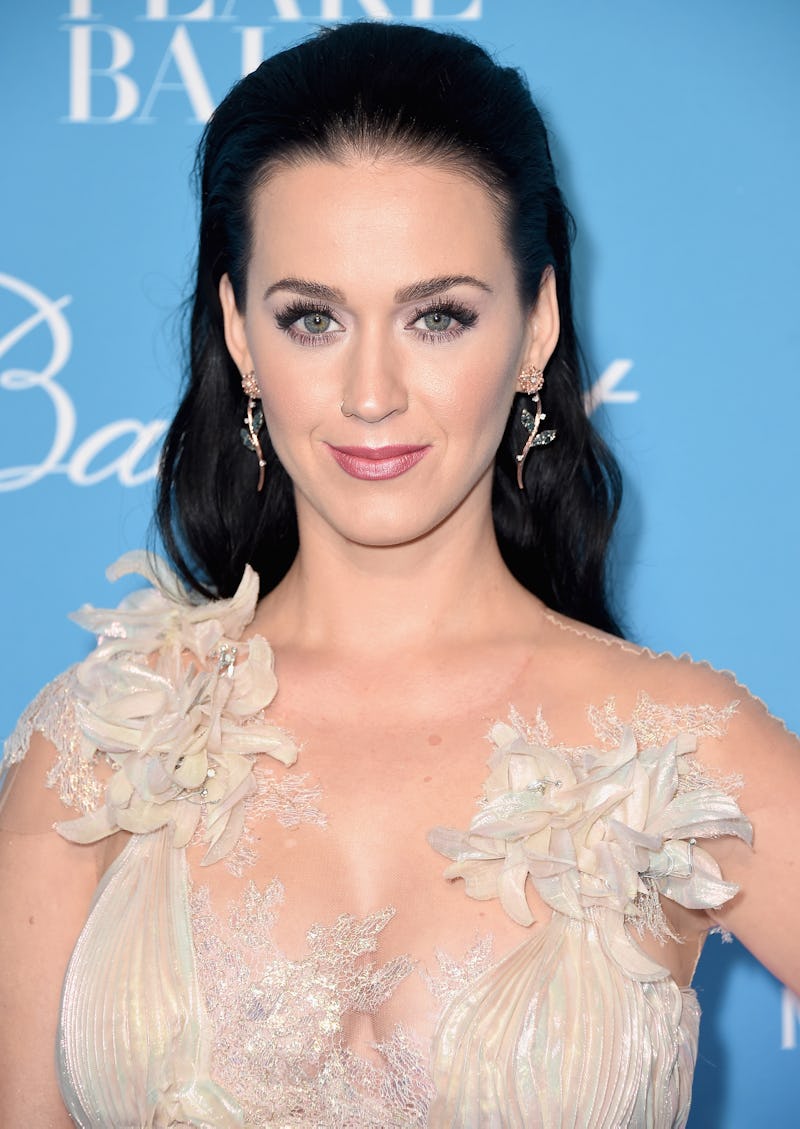 Michael Loccisano/Getty Images Entertainment/Getty Images
It's been almost three years since Katy Perry released her last album, Prism, so as a fan, I'd say it's definitely time for some new music from one of my favorite artists. And if you feel the same way, I have some good news for you. This week, it became official: Perry will perform at the 2017 Grammys, and it sounds like there's a very good chance that her performance will include new music. What's better than that?!
The Recording Academy made the announcement on Monday night in a tweet that Perry shared on her own page, too. It didn't involve too many details, but what we know for sure is that she'll be in really good company, since Adele, John Legend, Beyoncé, and many other very talented artists are already slated to perform. And now, word on the street is that this is when she'll debut her new single. According to Perez Hilton, Perry will perform a new song called "Chained To The Rhythm" featuring Skip Marley.
Perry has yet to confirm herself if this is what's happening, but my fingers are crossed. Sure, she released her most recent single, "Rise," last year, but it's been so long since we've heard new stuff from her.
And if you follow Perry on social media, you already know that she's been dropping hints that her next album is right around the corner. Last week, she changed her profile photo to the new pic featured in the tweet above, and shared it on Instagram with the caption, "new life, who dis?" She might as well have said, "new album, who dis?" but that would have been too easy.
Maybe I'm reading too much into this because I desperately want it to be true, but it does seem like she's about to begin a new phase in her music. "Rise" was awesome, so I can't imagine how good anything else she's come up with lately is going to be. I need to know what she's planning!
Fortunately, the night when we find out the real answer isn't too far away. The Grammys air next Sunday, February 12, when all will be revealed. I can't wait!