Katy Perry Might Be An 'American Idol' Judge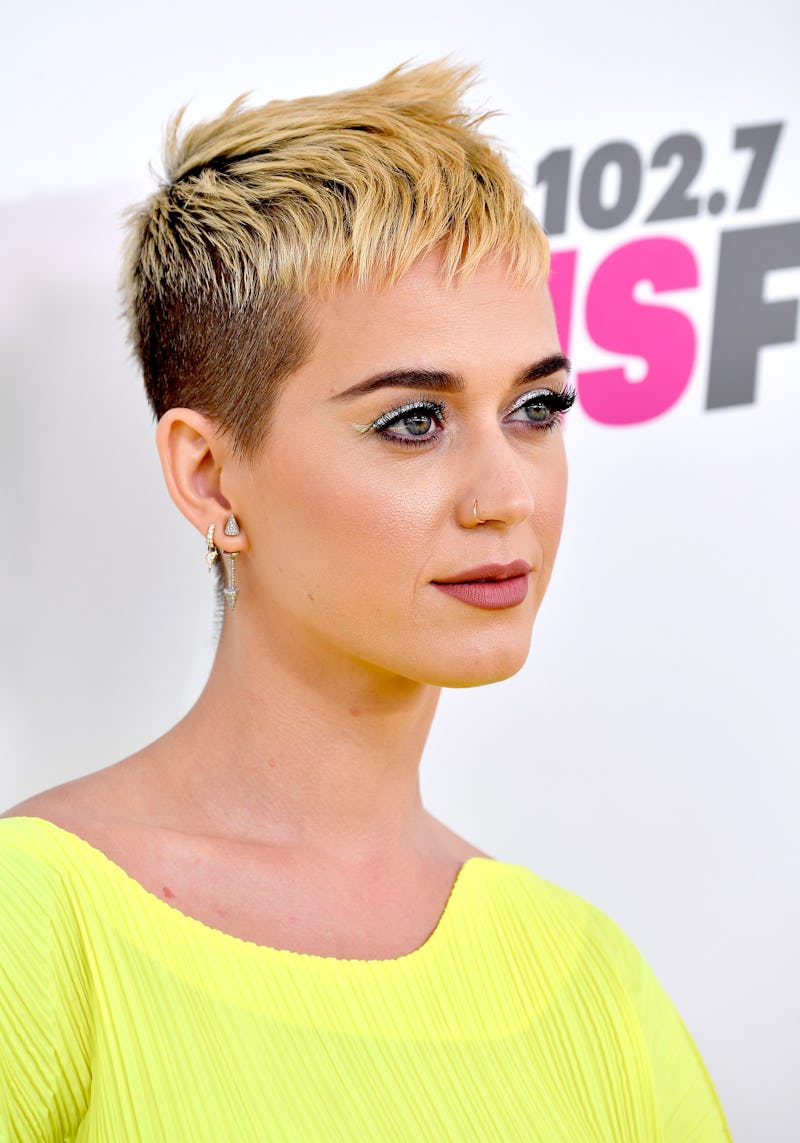 Frazer Harrison/Getty Images Entertainment/Getty Images
American Idol is relaunching on ABC in 2018, and it looks like the show might soon be making things extra official by tackling one of the first and most important pieces of the puzzle: finding a panel of judges. While no big names have been confirmed, there are a few rumors that Katy Perry might be a judge on the American Idol reboot, and if they're true, that'd be a very good reason to tune in to the show.
According to The Hollywood Reporter, sources have revealed that the "Chained to the Rhythm" singer is in "active talks" to be a judge on the singing competition, though Perry hasn't commented or confirmed anything. (Bustle has reached out to Perry's rep for comment, but hasn't heard back at this time.) So right now, this is just a rumor, but while we don't know too much about who will be judging thus far, we do know that Simon Cowell, one of the series' original judges, will not be returning. He recently told Extra that he was asked to be a judge, but "the answer is no."
"I have no interest," Cowell said. "My memories are when we first started. It was a different time with Randy [Jackson], Ryan [Seacrest] and Paula [Abdul]. You can't recreate that."
If Perry were to sign on as a judge, there's no question that she'd bring a fun and positive energy to the show. Not only does she have the personality, but she also clearly knows what it takes to make a memorable performance (left shark, anyone?) and a style of music (like her new "Bon Appétit" video) that can get people talking. And then there's the fact that her voice and talent definitely makes her qualified to be a judge on any competition. If the rumors are true, I definitely wouldn't be opposed.
Before American Idol ended last year, it seemed like most of the focus was put on the news surrounding the competition's judges as opposed to the show itself. The last few seasons of the show cycled through a number of different judges including Nicki Minaj, Mariah Carey, and Jennifer Lopez, but very few of them stuck around until the series finally ended its run on Fox. Hopefully Perry, if she joins, will be able to lock down a few seasons and provide the contestants with some vital advice.