Katy Perry & Orlando Bloom Are Now Ross & Rachel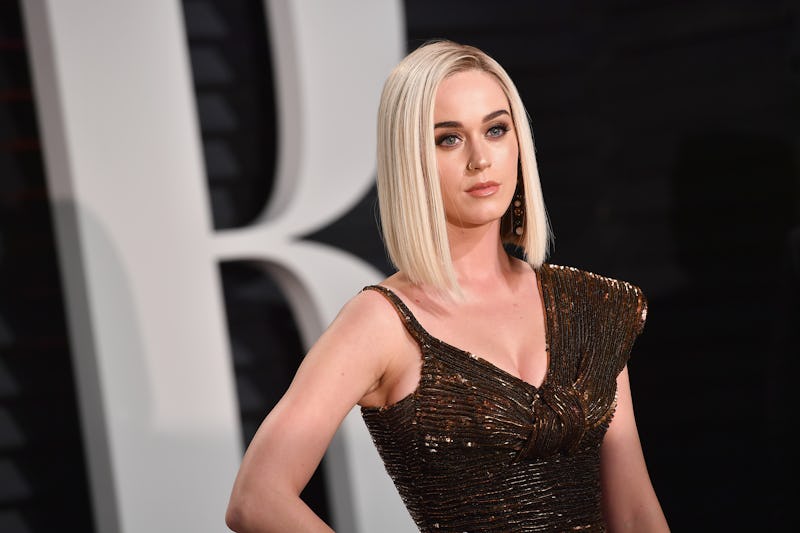 Pascal Le Segretain/Getty Images Entertainment/Getty Images
Before you freak out over this celebrity couple going their separate ways, it appears that things may not be over for good. Yes, Katy Perry and Orlando Bloom are taking a break. But, that's all it seems to be — a break. As their reps told Us Weekly, "Before rumors or falsifications get out of hand we can confirm that Orlando and Katy are taking respectful, loving space at this time."
Based on that statement, it sounds like Perry and Bloom need some time apart at this point in their relationship and aren't officially calling it quits. Sometimes that happens, a couple needing time to reflect, take a beat, and try to figure things out. It's unclear if that's exactly what's going on between these two. Their reps did not provide the reason behind their break.
A break can actually be extremely helpful for some couples and make them stronger. Though, that obviously wasn't the case for Ross and Rachel on Friends. Let's just hope nothing remotely close to their situation occurs between Perry and Bloom.
Admittedly, their break is a bit shocking, especially since the Lord of the Rings star shared an Instagram Monday with Perry's pup. The selfie featured Bloom holding the dog, and he captioned it, "A mighty heart." Furthermore, the singer and actor were at Vanity Fair's 2017 Oscar party this past Sunday. They also posed for photos together.
However, a source claimed to People that the "Chained to the Rhythm" artist and Bloom didn't act like two people who have been dating for more than a year. Apparently, after stopping to take photos together, they hung out separately with their respective friends. "Katy didn't spend much time with Orlando," the source told People. "They got together for a photo, but that was about it."
Based on that alone, there's a chance they were already taking some time apart. Whatever the case and for whatever reason, they clearly felt a need to come up for air and put a pin in their relationship.
If you're a Bloom and Perry shipper, keep those fingers crossed that their break does the trick and reunites them soon enough.