Keke Palmer's Theory On Donald Trump Is Hilarious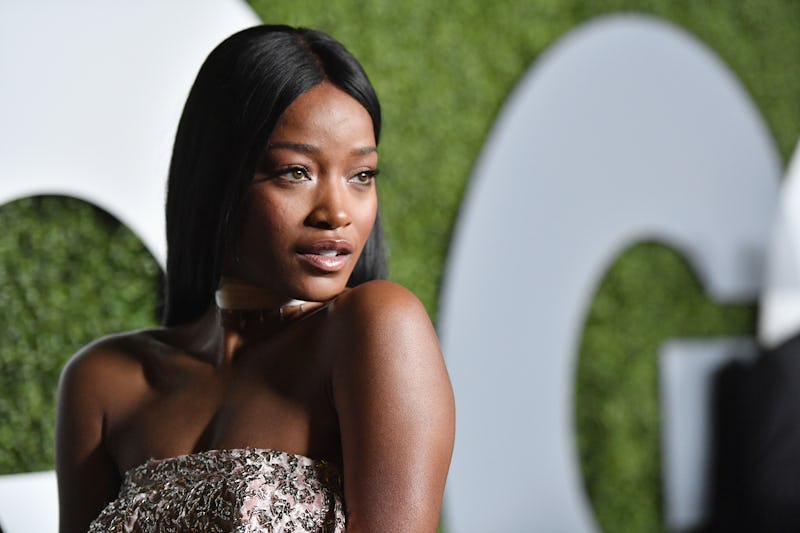 Mike Windle/Getty Images Entertainment/Getty Images
Like many Hollywood stars and regular folk alike, Keke Palmer has expressed concerns about Donald Trump becoming our president. But unlike many, she's used her platform as a place to spread positivity, hope, and cause of action rather than rant and complain. Her most significant message has been that she is in control as the boss of her day-to-day life, not those elected in office. Although Palmer hasn't taken events of the election lightly, she continues holding onto her positive outlook and can almost laugh at Trump's over-the-top MO.
At a West Hollywood luncheon celebrating Palmer's ShoeDazzle collection, the actor had me laughing out loud when offering some insight on Trump's give-no-f*cks attitude. As she explained, people, Trump included, are all similar in that we share a single feeling: We're all just afraid to die. "We're all really scared as hell. We all try to act like we know what the hell is going on, but where did we all come from?" she passionately said. "That's why Donald Trump is acting like he acts. He's scared to die," the actor continued.
You may have wondered: Why has the mogul tried so hard to get his name on every other building on the planet? As Palmer explained, it's so he'll outlive all. "He's putting his name on everything," she said. "Seriously. 'Everything's got my name, sh*t, I'm gonna live on. Goddamnit, I got all the money, that'll make me live'," she said, impersonating Trump.
But, as Palmer explained, no amount of money or buildings can make you immortal. "No. You're gonna die too, baby boy. But you don't have to be mean in your way," Palmer said. She then switched to a serious tone, applying this notion to all people beyond Trump, realizing it can bring others together.
"We can care for one another, we can hold one another. We're all afraid of what's to come next," the 23-year-old said. "Let's not be fake about it, let's talk about it ... We can show our scars and make each other feel more at ease. That's what it's about," said the actor.
As Palmer proved, in times of challenge and change, a little laughter never hurt anybody.