Kendall Jenner Wore 85,000 Crystals To The Met Gala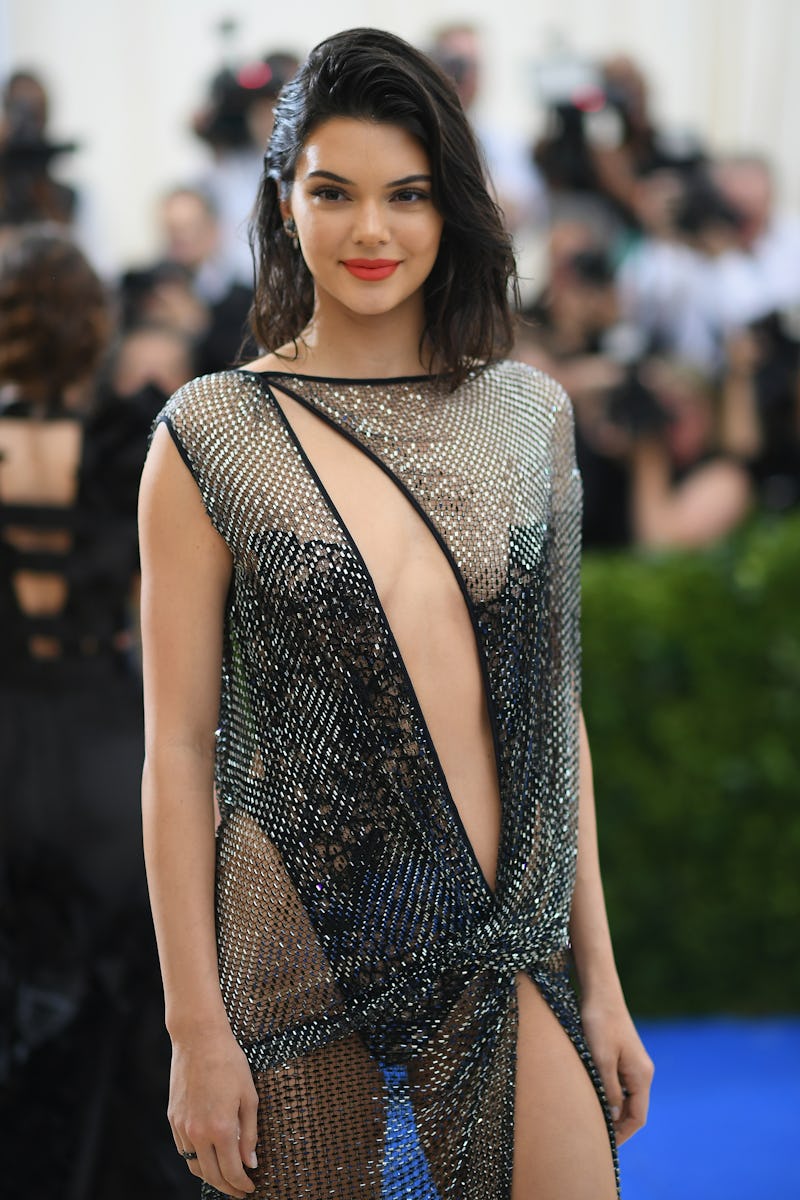 Dimitrios Kambouris/Getty Images Entertainment/Getty Images
If there's anyone that knows how to make a sartorial statement, it the Kardashian-Jenner family. Whether they're walking down the street or stepping onto the red carpet, these women always look great. And this time is no different. Kendall Jenner wore a crystal dress to the 2017 Met Gala. As in, it was made out of nothing but 85,000 crystals. It comes as no surprise that she nailed yet another red carpet ensemble, but this might just be her most unconventional look yet.
The model typically sticks to cutouts on the Met Gala red carpet. It seems like every year the cutouts get more and more intricate too. But, with this year's theme being Rei Kawakubo — aka all about the fabric — Jenner amped up her look to do the exact opposite. She stepped onto the red carpet in a La Perla Haute Couture Collection gown designed by Creative Director Julia Haart that was made but nothing but 85,000 hand painted and placed crystals. Basically, it's the chicest net you'll ever see walk the red carpet.
Jenner kept the rest of the look simple. Because when you're wearing nothing but accessories, you don't need to wear any. This look is definitely a piece of art to say the least. But don't just take me word for it. Here's the full head-to-toe look, so you can take it all in.
This entire dress was one big accessory! It doesn't get more gorgeous than that.
Jenner can rock anything, and she wears this crystalized dress like a pro.
Because clothing is overrated.