Kendall Jenner's Home Was Reportedly Robbed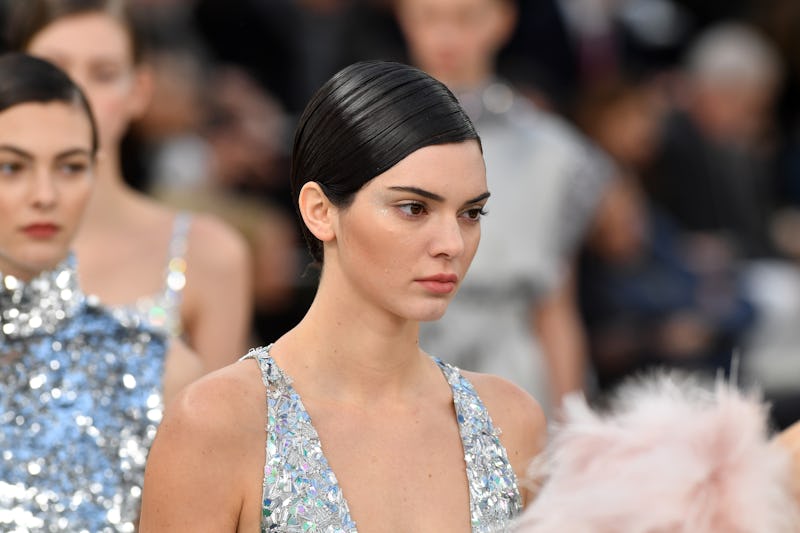 Pascal Le Segretain/Getty Images Entertainment/Getty Images
It doesn't seem like the Kardashian-Jenner family can catch a break. According to a Thursday report from TMZ, Kendall Jenner's home was reportedly robbed Wednesday. Per the outlet, an estimated $200,000 worth of items, including jewelry, was stolen from her Hollywood Hills home. On the other hand, the Daily News reported that police would not confirm whether or not any jewelry was taken, but only said personal belongings were missing. Bustle has reached out to Jenner's rep and to the LAPD for comment, but did not receive a response at the time of publication. Update: TMZ reports that "law enforcement sources" say the incident was not a burglary but an inside job that occurred while she had guests over to her home Wednesday night. Jenner reportedly left her home around midnight and when she came back around 1 a.m. saw her jewelry box was open.
Update, 5:06 p.m.: The LAPD tells Bustle that they responded to a call claiming there was a burglary Thursday at 1:15 a.m. They conducted a search and no suspect was located and no suspect description was given. They cannot confirm or deny if the call was to Jenner's home.
Earlier: According to law enforcement sources who spoke with TMZ, when the Keeping Up With the Kardashians star returned to her home Wednesday around 8 p.m. she reportedly did not notice anything missing. However, after several hours had passed, Jenner reportedly walked into her bedroom after 1 a.m. and realized that some of her jewelry had been stolen.
Reportedly, the 21-year-old called the cops "after hearing a noise" that lead her to believe that the alleged burglar might still be inside her home. TMZ reports that the police "responded quickly" and searched the house "thoroughly," but did not find anyone. The sources who spoke with TMZ said there were no signs of forced entry and there are no suspects at this time. Per the Daily News, an LAPD spokesperson told the outlet the same thing regarding forced entry and having no suspects in question.