Kendall Jenner Is Bringing Back A Super Cheap '90s Trend That You Can Copy For $3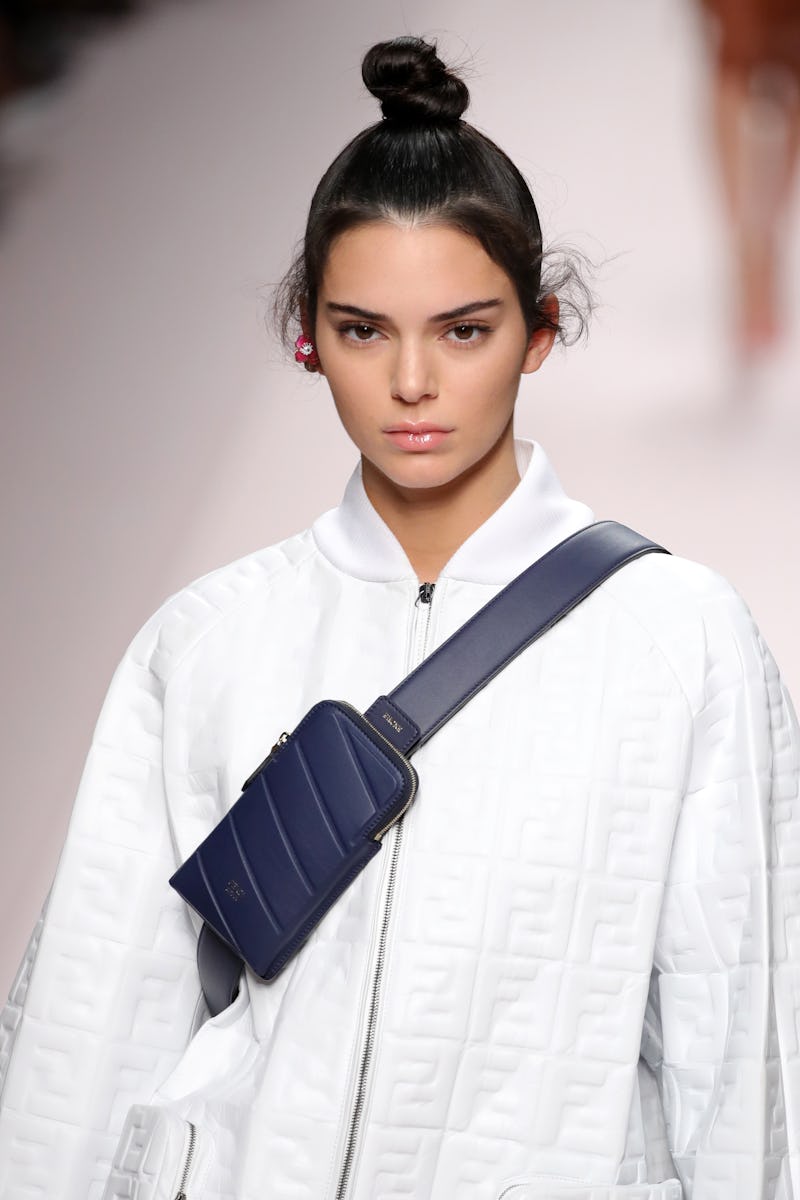 Andreas Rentz/Getty Images Entertainment/Getty Images
Celebrities to whip out their high-end designer wear at lavish events that us regular degulars peeps love to watch at home with a pint of Chunky Monkey ice cream. But when they wear something actually affordable, everyone takes note. Take Kendall Jenner wearing a '90s comb accordion headband, for example. For the highest paid supermodel, no one was prepared for her to be caught wearing such a classic, inexpensive school-girl accessory.
It's no secret that Jenner's fond of classic styles, and the '90s is so her era. She's worn chokers, crop tops and mom jeans galore on her personal Instagram, so grabbing this quick classic hair piece shouldn't surprise anyone all that much. The thing that shocks most is that it's super affordable.
Nostalgia is one heck of a crowd-pleaser because this indubitably retro-style has made its way onto one of the world's biggest fashion influencers. Kendall was spotted wearing the simple headband to leave her locks in the wind while stepping out to enjoy a day at Café de Flore. Only a world-renown fashion model could make a fashion throwback look trendy in the present.
There's one fashion rule of that KJ clearly lives by: keep it simple. In very Kendall Jenner fashion, she kept her face fresh and bare probably only wearing a light lip balm and a tightly fitted dress. To complement her '90s headband, she topped off the look with a pair of '90s tiny glasses.
Lucky for us non-Jenners, we've got access to her look from back in the day.
Here are some of the cheapest grabs.
Having athleisure, Glossier and now comb headbands seek their way into the mainstream, it may be an indication that fashion and beauty is looking to go back into a simpler direction. While serving face and dressing up in glitter gowns will still continue to have its moment, there's no doubt that keeping a hair routine to a strict and quick fluff and comb headband is a sure sign of staying easy and breezy.