Gloria Estefan Is Using Her Kennedy Center Award To School Trump On Immigration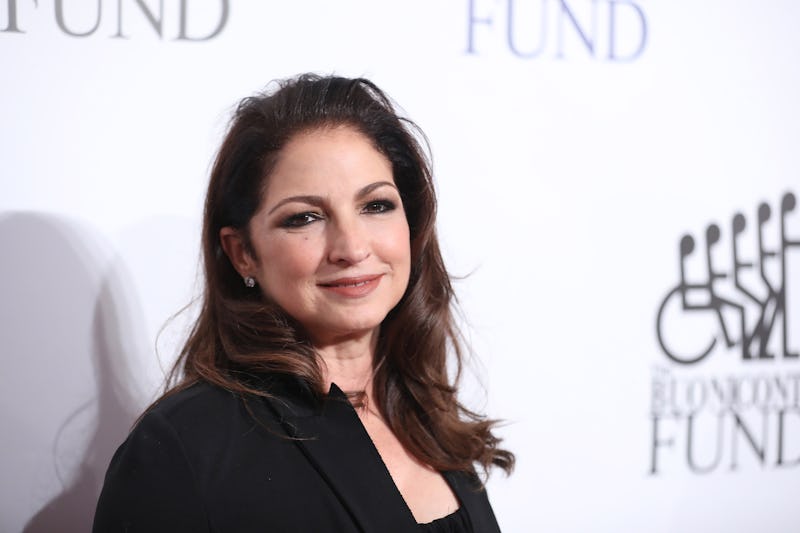 Ben Hider/Getty Images Entertainment/Getty Images
The Kennedy Center Honors are dedicated to artists, actors, musicians and other creatives who make significant contributions to American culture — and this year the awardees fit into some of the categories that the Trump Administration would like to limit. One of the honorees, Cuban-American singer Gloria Estefan, has a message for President Trump arguing against his new immigration plan, the RAISE Act.
The honorees were announced Thursday morning. In addition to Estefan, rapper LL Cool J, TV writer Norman Lear, musician Lionel Richie, and dancer Carmen de Lavallade will be recognized this December with a White House reception and red carpet event at the Kennedy Center, the national center for performing arts. When Estefan was asked about the honor, she told The New York Times that she would have something to say to Trump at the event to "make clear and express" her views on his policies:
Mr. President, as a proud immigrant of this country, it's very important for me that you see the wonderful contributions we have made. We have seen a lot of anti-immigrant backlash this year, so for us, it may hold even more beauty than for someone who has lived here all their lives. To get this kind of award is so American.
When Trump announced his candidacy for president, he attacked Mexican immigrants, implying the majority are rapists or criminals. As president, his anti-immigrant tirade was turned into policy with an executive order that increased the reasons for which immigrants without a valid visa or residency card can be deported.
On Wednesday, though, the president upped the ante by coming out in favor of the RAISE Act. It would cut immigration in half and change the system from family ties to a "merit-based" points system. Also eliminated would be the diversity lottery that prioritizes immigrants from underrepresented parts of the world. Potential immigrants would receive a certain number of points for education, speaking English, and other traits that are deemed desirable by Trump and his conservative allies in Congress.
Estefan's comments focused on what she believes are the importance and significance of Americans from immigrant backgrounds to the country. Estefan was born in Havana, Cuba, and was brought to the United States as a toddler. The broadway musical On Your Feet tells her life story.
This interaction with Trump will not be the first time Estefan responds politically to his anti-immigrant message. She and other artists like Wyclef, Pitbull, and Carlos Santana recorded a song and video, "We Are All Mexican," in protest of the anti-Mexican comments and political discourse in the fall of 2015. Estefan's husband, Emilio, produced it.
Estefan is not the only Kennedy Center honoree to speak out against Trump. Lear, who has produced shows like All in the Family and The Jeffersons, has said he may not even go. "If it were held today, I wouldn't go. I'm not sure I want to visit a White House that has given such a cold shoulder to culture and the arts," Lear told Deadline.
When it comes time for the ceremony, Estefan challenge to Trump and other conservatives on the RAISE Act, will surely resurface.