Kesha Just Announced Her Cruise Festival & Your Favorite 'Queer Eye' Star Will Be On Board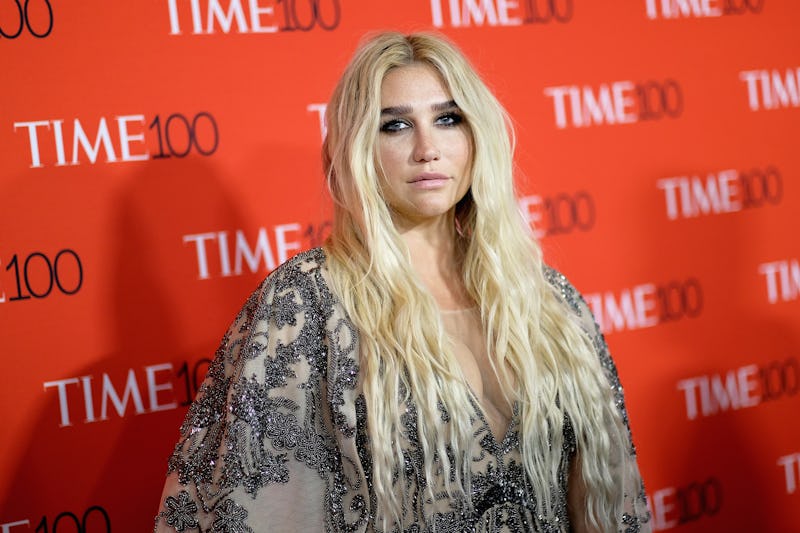 Dimitrios Kambouris/Getty Images Entertainment/Getty Images
Kesha is headlining a new music festival, but it's not like anything fans have experienced before. Kesha announced her Caribbean cruise festival — and Queer Eye star Jonathan Van Ness will be there, too. So will Betty Who, Big Freedia, Wrabel, and Superfruit, along with Bob the Drag Queen, Detox, Thorgy Thor, and others who haven't been announced yet, Rolling Stone reported.
The singer announced the news through a video, in which she invited her fans, who call themselves "animals," to join her on the four-day Norwegian cruise next February. Officially, the event is being billed as "Kesha's Weird & Wonderful Rainbow Ride," and it will sail from Florida to the Bahamas. According to the cruises's official website, prices will start at $598 a person, depending on how many people are in your party. (This is one vacation fans won't want to take alone — solo travelers still have to pay the price of a double-occupancy room.) That might sound like a high price, but in addition to the lodging (and the concerts), it also includes all meals on board, as well as the ship's amenities, like the pool and casino. (Alcoholic drinks are an additional fee, though, so fans should take that into consideration ahead of the trip.)
If the cruise sounds like something you're interested in, there's an advantage to booking early. As the event's website explains, people who book the first 200 cabins booked during the cruise's pre-sale, which runs through July 2, will receive limited-edition signed Kesha posters.
Kesha also tweeted about the upcoming cruise, inviting fans to "let go of the worries" while on the vacation. The singer tweeted,
"We will let go of the worries in our lives together on the open sea. I'm bringing some of my most fabulous friends and fellow performers to make sure your boogie feet never stop. Throw out everything you think you know about cruising and let your freak flag fly."
Going on a cruise definitely isn't a typical festival experience, but sounds like Kesha and her team will make this one to remember. Then again, how many times would you get to see Kesha and Jonathan Van Ness on the same trip? And based on the reactions to Kesha's tweet, it looks like plenty of fans are already on board with the idea. It's safe to guess that animals will show up for the cruise, ready to rock out with the "Woman" singer.
It's not clear exactly what Van Ness will be doing on the cruise ship, but it's safe to say his performance will be just as entertaining as the musicians'. Besides, there could be a fair amount of overlap between his fans and Kesha's, so his inclusion in the cruise feels like a natural fit.
As Rolling Stone pointed out, Kesha's tour with Macklemore is set to end on August 5. So it's the perfect time for the singer to embark on a new endeavor. Plus, the tour will end in Tampa, which, coincidentally, is the same place the cruise will leave from. It's a sign, really.
A relaxing concert on the high seas sounds like a great option for the singer. It sounds like Kesha is doing a lot better these days and the empowering message behind her Rainbow album has resonated with her fans. Last July, Kesha wrote an essay for Rolling Stone about the album and "Woman" in particular, calling it a "strong female empowerment song." With that in mind, the cruise sounds like the perfect opportunity for a girl's trip — it will surely be a vacation to remember.