Khloé Kardashian Gets Surprising Fertility News On 'KUWTK'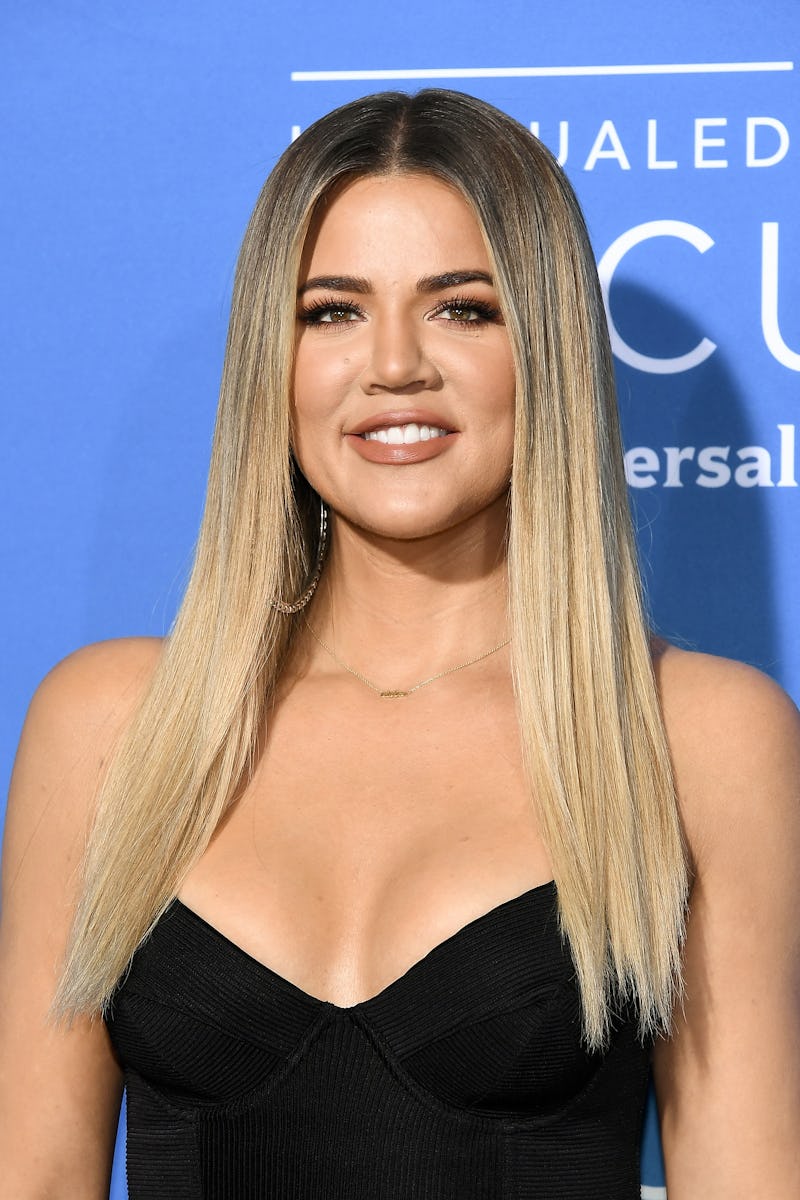 Dia Dipasupil/Getty Images Entertainment/Getty Images
Since first getting pregnant with North West, Kim Kardashian has been open about her fertility struggles, and now, it's her sister's turn. In a new clip from Sunday's episode of Keeping Up With The Kardashians, Khloé Kardashian gets surprising news about her fertility. And even though this is obviously a tough topic, the fact that she decided to be so open about it on the show is truly inspiring, especially for women who are watching and dealing with the same thing.
In the clip, Kim and Khloé are at the doctor's office — the same doctor we've seen Kim visit through both of her pregnancies — and they're discussing how possible it will be for Khloé to have children, which at that point was an unknown since she'd never tried before. One thing leads to another and suddenly, she's getting an ultrasound. And even though Khloé had struggled before when she and Lamar Odom tried to conceive during their marriage, it was still a difficult experience.
According to the doctor, there are fewer follicles in her ovaries than he'd want to see in a healthy 32 year old... which is not only surprising news for Khloé, but it's definitely not what anyone would want to hear.
Khloé's reaction to the news is one of shock, and it's hard to blame her. It's something no one who hopes to have children someday wants to hear.
"This is definitely not at all how this appointment was gonna go," she says. "What if I can't get pregnant?"
Finding out that you may struggle with getting pregnant when the time comes is hard enough, but receiving that news on camera, knowing the whole world is going to see it? That's in another category of difficult itself especially since it's not the first time this has happened to her. But Khloé allowing these moments to be filmed for KUWTK is so important to all of the women who are watching at home, struggling with the same thing. Fertility issues can often be swept under the rug, so hearing someone else talk about it can be huge for someone who feels alone in it.
No matter where Khloé decides to go from here, I don't doubt that her family will be behind her 100 percent — and that since Kim has dealt with similar issues in the past, she'll be a great asset to her sister.
We won't get to see how the rest of this pans out until Sunday, but I already love that she's remaining so open about something that's normally so private — which is the same attitude she and the rest of her family have always taken over the past 13 seasons of KUWTK.
Check out the "Kardashians" stream in the Bustle App <http://apple.co/2pDYOYL> for more news and updates on your favorite family.