Khloe Kardashian Is Producing A True Crime Show About A Topic She Knows A LOT About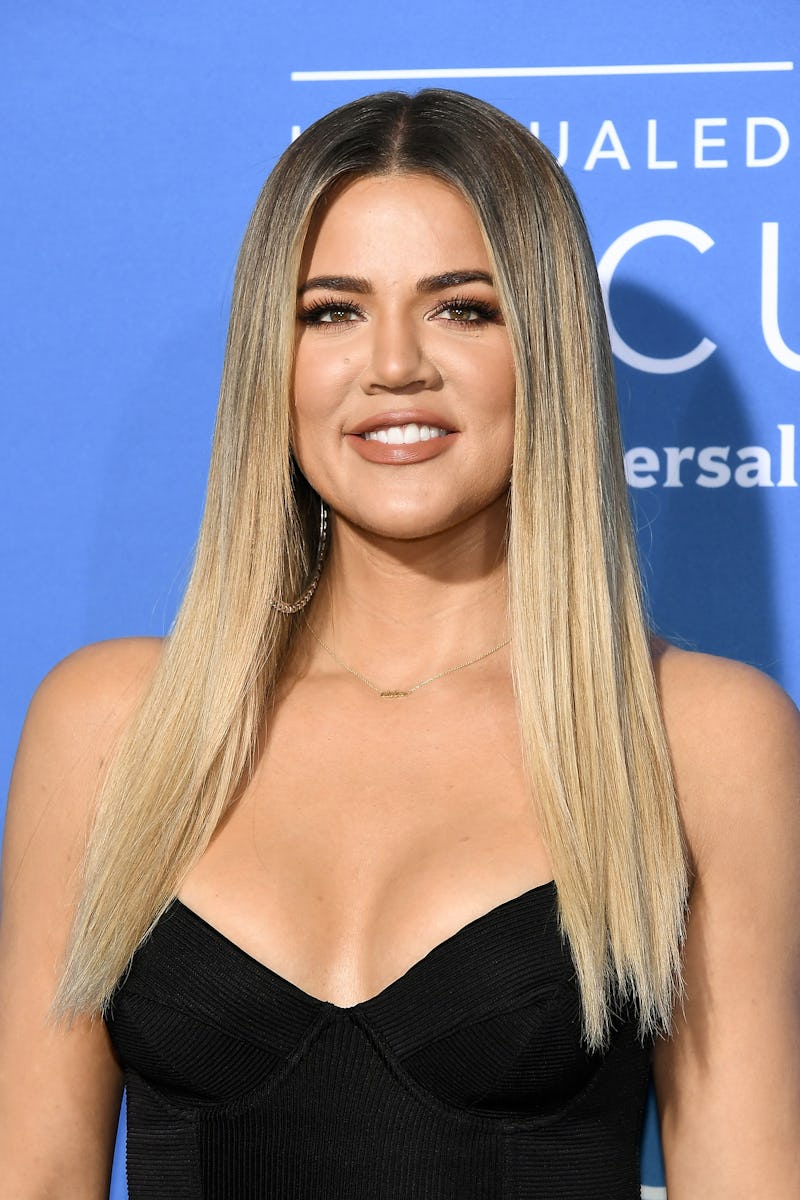 Dia Dipasupil/Getty Images Entertainment/Getty Images
Khloé Kardashian might be busy with a couple of reality shows, a clothing line, and a new baby on the way, but now, she's adding something pretty cool to her resumé. As Page Six reports, Kardashian is producing a true crime series about murderous sisters, and it seems like she couldn't have found a more fitting project.
The news broke on Monday, when Kardashian released a statement about the new gig. The show, which is called Twisted Sisters, is set to air on Investigation Discovery sometime in 2019, and will be a six-part series about sisters who have killed each other or other people. And although she and her sisters obviously haven't done anything like that, it does seem like Kardashian will have a unique perspective on the relationships between sisters, as complicated and varied as they can be.
"I am so excited to be bringing you Twisted Sisters," Kardashian said. "As a self-proclaimed 'true-crime addict' there is no better way to tell these tales about the bonds that sisters possess and how they can go so terribly wrong."
It sounds like this project couldn't possibly be more up Kardashian's alley, so it's going to be interesting to see what she'll bring to it.
Page Six also added that Kardashian had a hand in picking the Twisted Sisters title out, as well as sharing a statement from ID's Group President, Henry Schleiff:
"We are thrilled to be working with Khloé on this new venture ... With one of the most renowned experts on sisters now a member of our own ID family, we know she will be able to bring a unique perspective that will inform and entertain our fans, while enticing new viewers to tune in."
This will be the first time that Kardashian is executive producing something outside of the Keeping Up With The Kardashians bubble. Of course, she's had a role in producing Khloé & Lamar, her short lived talk show, Kocktails with Khloé, her series Revenge Body, and even an episode of Rob & Chyna, but this show will definitely be a first for her career.
And knowing that Kardashian has always had an interest in true crime makes this the perfect project for her, even without the "sister" element. If you've watched KUWTK over the years, you already know that she's always been really interested in anything that has to do with true crime, like the time she got to touch the preserved brain of killer John Wayne Gacy.
In fact, when Making a Murderer hit Netflix in 2016, just like so many of us, Kardashian just couldn't stop watching and tweeting about the series.
And of course, we can't forget the sister aspect of all of this, too. Although Kardashian has never shown any evidence that she's ever considered taking out a member of her own family (as much as she, Kourtney, and Kim have fought over the years), it seems like she will bring a pretty cool insight to the project. Anyone with siblings can understand what that bond is like — at its worst and at its best — but living and working in the spotlight, so tightly tied to her family? That might be something that only Kardashian (and her sisters) can identify with.
Now, we just need ID to give us more info on Twisted Sisters. Knowing how practically everything Kardashian and her family touches turns to gold, there's a very good chance it'll end up being a great show to marathon during a rainy weekend. Just, um, maybe not if you're home alone. Actually, scratch that — only if you're home alone and your sisters are gone. Wouldn't want anybody getting any ideas.