Kiehl's Limited Edition Products Support The Tegan & Sara Foundation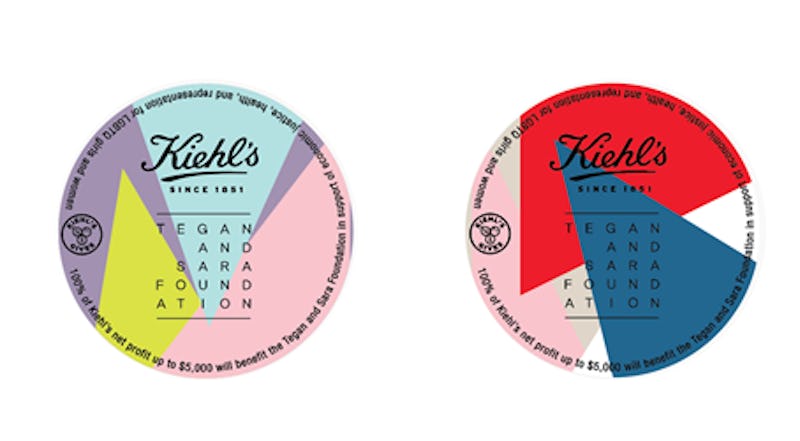 Courtesy of Kiehl's
Kiehl's is known for its super moisturizing face creams and game-changing anti-aging serums, but did you also know that Kiehl's supports the Tegan & Sara Foundation? Well now you do. In celebration of Pride month, Kiehl's has created limited edition packaging for its top selling Ultra Facial Cream and Ultra Facial Oil-Free Gel Cream, and 100% of the profits will benefit the Tegan & Sara Foudation (up to $5,000).
You're definitely going to want to get your hands on these limited edition facial creams. Not only are they amazing, but the packaging is incredibly cute — it would look great sitting on your vanity. Plus, you really can't say no to a product this pretty when it also benefits a great cause like the Tegan & Sara Foundation.
Grammy-winning duo Tegan and Sara created their eponymous foundation in 2016 with the goal of improving the lives of LGBTQ women and girls around the world, which is obviously a cause they are very passionate about and one that Kiehl's is more than happy to support.
Unfortunately, the Kiehl's limited edition Ultra Facial Cream and Ultra Facial Oil-Free Gel Cream are not available online, but you can buy them for $27.50 in stores in New York and Brooklyn.
So if you don't live in the vicinity of New York, maybe you can bribe someone to pick up some of this limited edition face cream for you. It's for a good cause, after all.