Kim Cattrall's Brother Was Found Dead After She Announced He Was Missing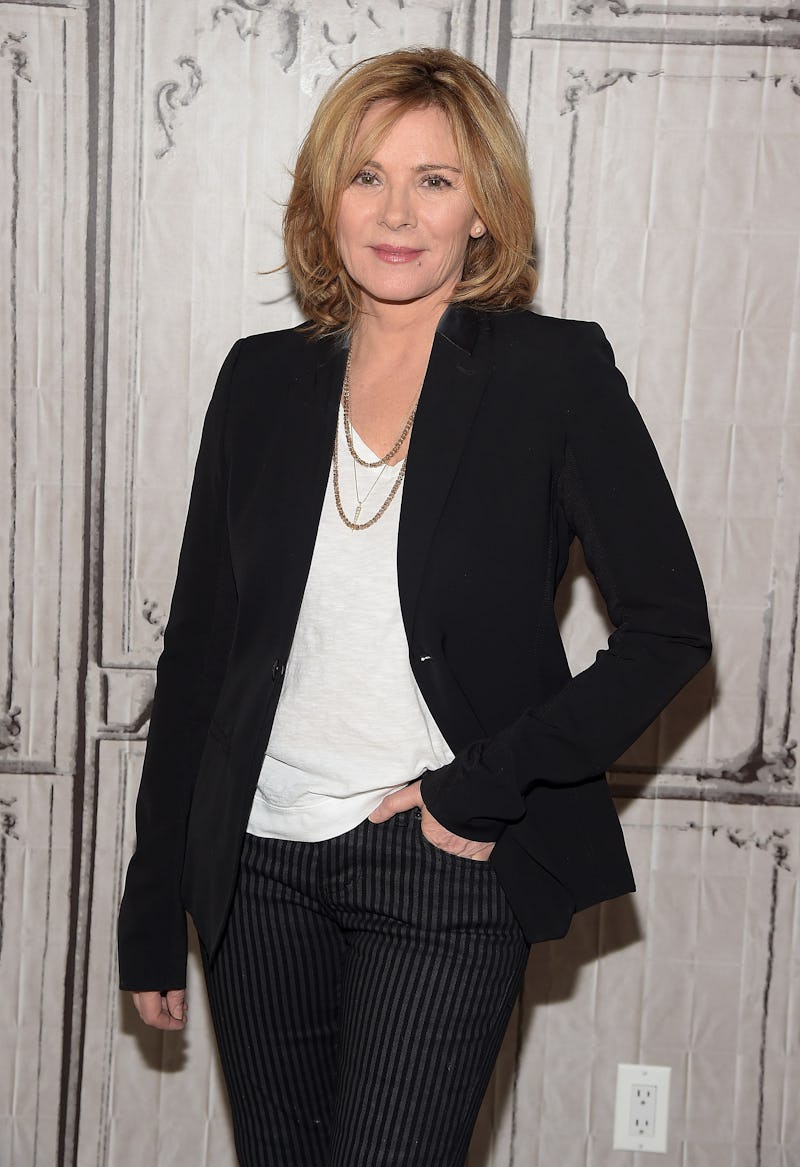 Theo Wargo/Getty Images Entertainment/Getty Images
Just hours after issuing a plea to find him, Kim Cattrall's brother has been found dead. On Sunday, the former Sex and The City star shared a photo of Christopher Cattrall on Instagram, letting her followers know that her 55-year-old brother had been missing from his home in Alberta, Canada since Tuesday. What followed was a flurry of news coverage and retweets from people and media outlets all over the world, but now, the story has a heartbreaking update.
"It is with great sadness that myself and my family announce the unexpected passing of our son and brother, Chris Cattrall," Kim wrote in a post she shared on both Instagram and Twitter. "At this time we ask for privacy but we want to thank you all on social media for your outpouring of love and support in this trying time."
According to what Corporal Chris Warren from the Royal Canadian Mounted Police told CNN, Chris was found on his property in Blackfalds, Alberta. Although his exact cause of death has not yet been released, Warren did say that his death is not being considered suspicious at this time. When he was thought to be missing, the police had shared a missing person notice on Twitter, as well.
When Kim first announced that Chris was missing, she shared a photo of him on her Instagram, along with a few details about his disappearance. At the time, she called him a "one of a kind brother," adding that he'd never leave his home unlocked with his dogs and important personal belongings inside like he had.
She wrote:
His keys, cell phone, & wallet left on the table and his front door unlocked. This is not like Chris. He he would never leave his unlocked home without those items nor his 7 beloved dogs.
After issuing her plea, fans and followers immediately went to work, spreading the news about Chris' disappearance for hours on February 4. At the time, she'd initially tweeted that her family was "so worried for his safety."
According to People, Chris' stepdaughter, Katie Osmond, also took to Facebook to share the news that he was missing in a post that has now gone private. "If anyone has any information please please let me know," Osmond reportedly wrote in her post. "I know it's hard to find people when they've gone missing. I'm praying that he comes home safe and unharmed."
Later, the notice from the RMCP shared more information about Chris, offering up a number for anyone to call who might have seen him or knew his whereabouts. They haven't yet explained how or in what state he was found, although CNN did add that the property he lived on was rural.
Cattrall has always spoken openly about her family and her love for them on social media, frequently posting photos from her childhood on Instagram. Earlier this month, she'd shared a photo with her father, Dennis, remembering him on the anniversary of his death, which happened on February 2, 2012, and in May, she'd even shared a photo of the two of them together from when she was a toddler. It's pretty clear that Cattrall holds family near and dear to her heart, so it's hard to imagine what they must be going through after the loss of Chris — especially in such an unexpected way.
So far, Cattrall and her family have yet to share any other details about Chris' death, other than to ask for privacy while they grieve. Hopefully, now that Chris has been found, they will be able to find peace in what must be such a difficult time.