Kim K Has Platinum Hair Again Because Fashion Week Is Here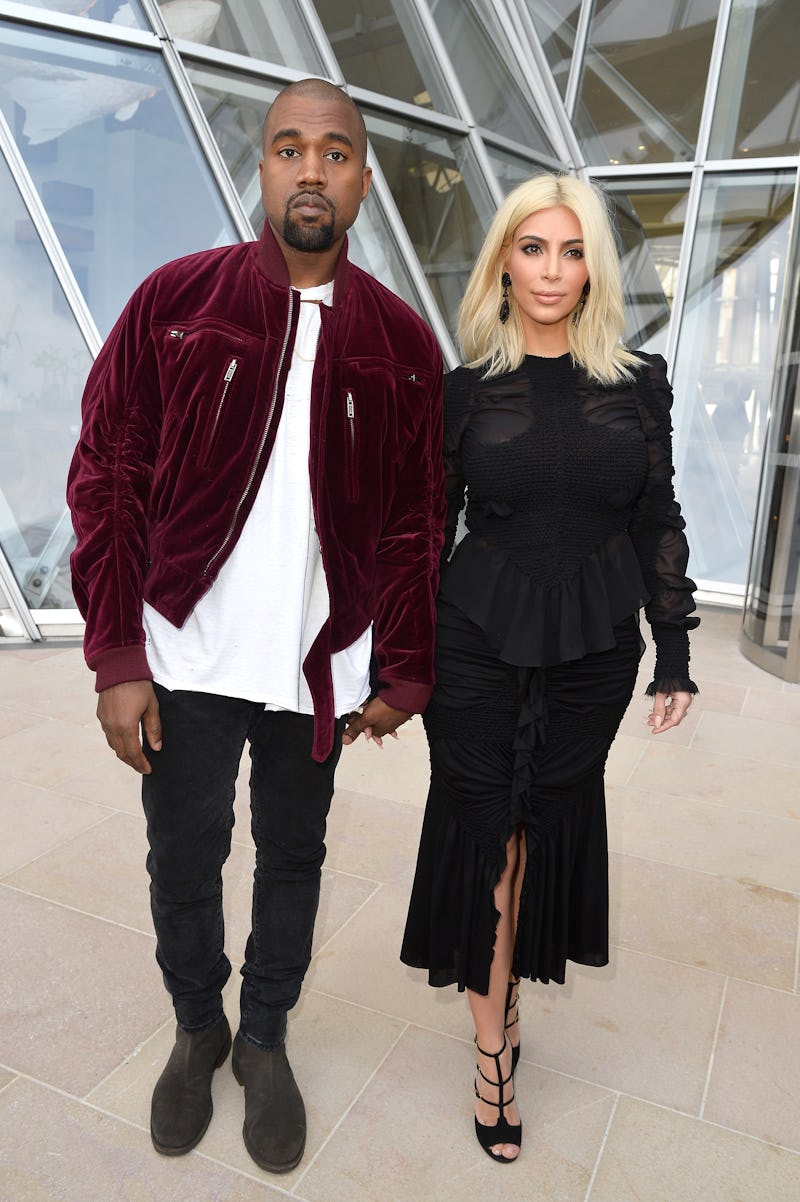 Pascal Le Segretain/Getty Images Entertainment/Getty Images
In case you missed the beauty news, Kim Kardashian has platinum blonde hair again. To some this is a style transformation or a way to test something new. But for Kardashian fans, you'll notice a pattern. Blonde hair seems to be the Kardashian-Jenner persona of Fashion Week — and there's a reason why.
You know how Clark Kent has glasses and a tie before transforming into the iconic Super Man attire? Well, Kim K goes from long jackets and deep brown locks to blond hair and see-through gowns for the annual week of fashion fun.
Kardashian first debuted her blonde locks in March of 2015 for Paris Fashion Week. You know, the infamous 21 day trend. It was a never before seen 'do from the social media star, and a look Kardashian-Jenner fans had only seen her little sister Kylie nail. Well, Kim liked the look so much that she's now brought it back for yet another fashion week years later.
This time around she went for a long, platinum blonde style and a wet finish with the help of hairstylist Chris Appleton. It's like all her favorite past trends combined into one Fashion Week super hero look.
"Taking Kim blonde was something we've been talking about for a long time," Appleton told ELLE.com. "It was a great transition from the super-long, Cher-like look Kim has been wearing since last year in Paris. We wanted a drastic change, so we went platinum blonde."
But is it a drastic change? I'm not so sure.
I think it's important to note that Kardashian chooses to come back to her platinum blonde persona almost every Fashion Week. With the exception of a brief 24-hour long stint around Mother's Day 2016, Fashion Week seems to be the only time she's donned the trend.
What started as a bold, "drastic" change has now become tradition. You might not know what Fashion Week will bring, but you can count on Kardashian's blonde locks.