Kim Kardashian Celebrates Her Anniversary With New Wedding Pics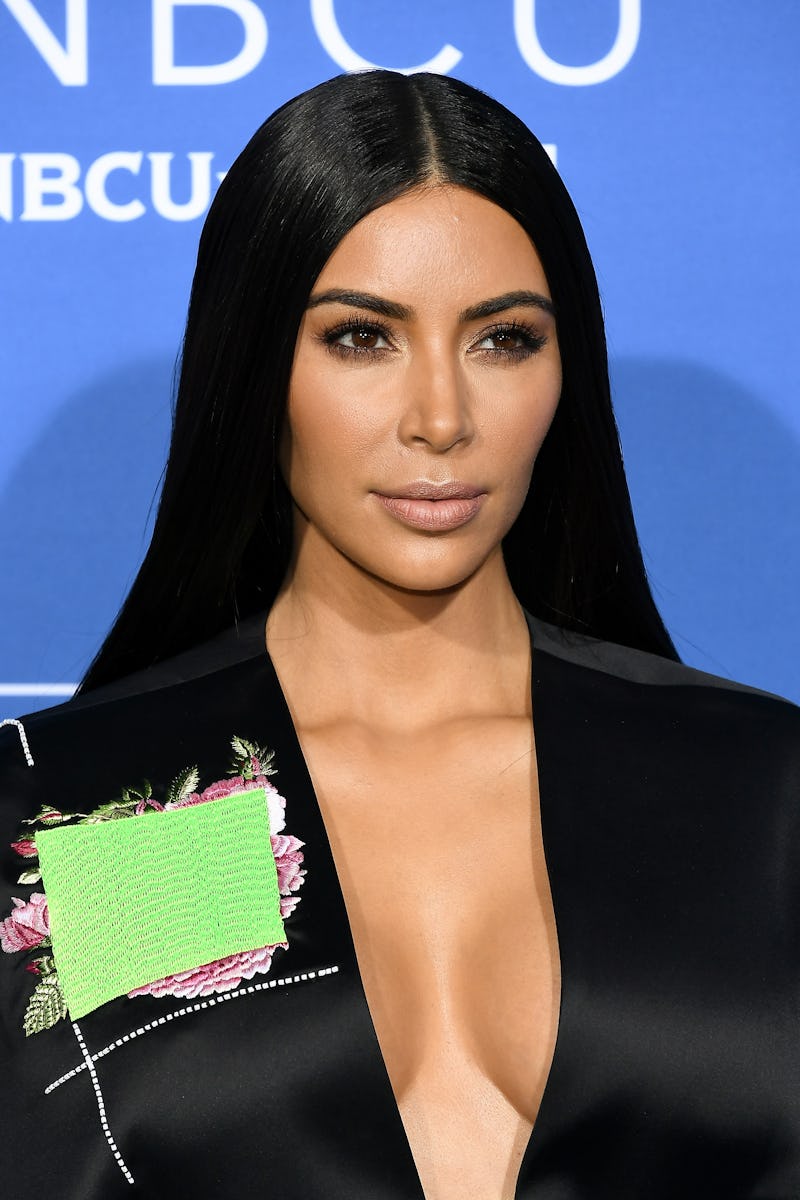 Dia Dipasupil/Getty Images Entertainment/Getty Images
I feel like it has been quite some time since I've heard any news about Kim Kardashian and Kanye West's relationship, and I think that's a great thing. They have seemingly become a bit more private, at least in regards to their marriage, and it really feels like the best decision for a couple who has always been under flashing lights. While it's great for them personally to have privacy, fans certainly miss Kimye. Never one to stay away from social media too long, Kardashian celebrated their third wedding anniversary by sharing behind-the-scenes photos from their wedding preparations, and it is a welcome treat for Kimye fans going through withdrawal.
First, I will let you all come to terms with the fact that Kardashian and West have already been married for three years. It really just feels like last summer that we experienced the media craze surrounding their epic Italian wedding. But with the Kardashians, it seems like time is always distorted, because they've been around longer than some people might like to admit. (This year, Keeping Up With the Kardashians celebrates its tenth anniversary.)
For her wedding anniversary, Kardashian took to her official website and app to first share a photo and sweet message to her husband. She wrote:
"Happy three-year anniversary babe! Thank you for being the best husband and father. I love you so much."
Short and sweet. In the next post, Kardashian wrote to her fans:
"I can't believe it's been 3 years! For our wedding anniversary, I wanted to share some BTS pics of my dress fitting with Riccardo Tisci."
She then posted 12 never-before-seen photos, including a few adorable snaps with a baby North West.
The rest of the photos are from her fitting with Tisci, and it's cool to see all of the planning that was put into the big day. Kardashian even included a photo of herself taking a selfie in her dress, because it wouldn't be a real Kardashian memory without a selfie.
She seriously looks perfect even in candid shots. For those fans who don't have her app or access to her official site, Kardashian took to her Instagram and Twitter to share another sweet photo of herself and West with a simple message: "3 down, a lifetime to go..."
Even though the couple has been laying low for a little, it looks like their love for each other and their happiness on their wedding anniversary was just too big to not share with their millions of fans. Congrats to Kimye!