Kim K Designed Her Own Fidget Spinner — Yes, Really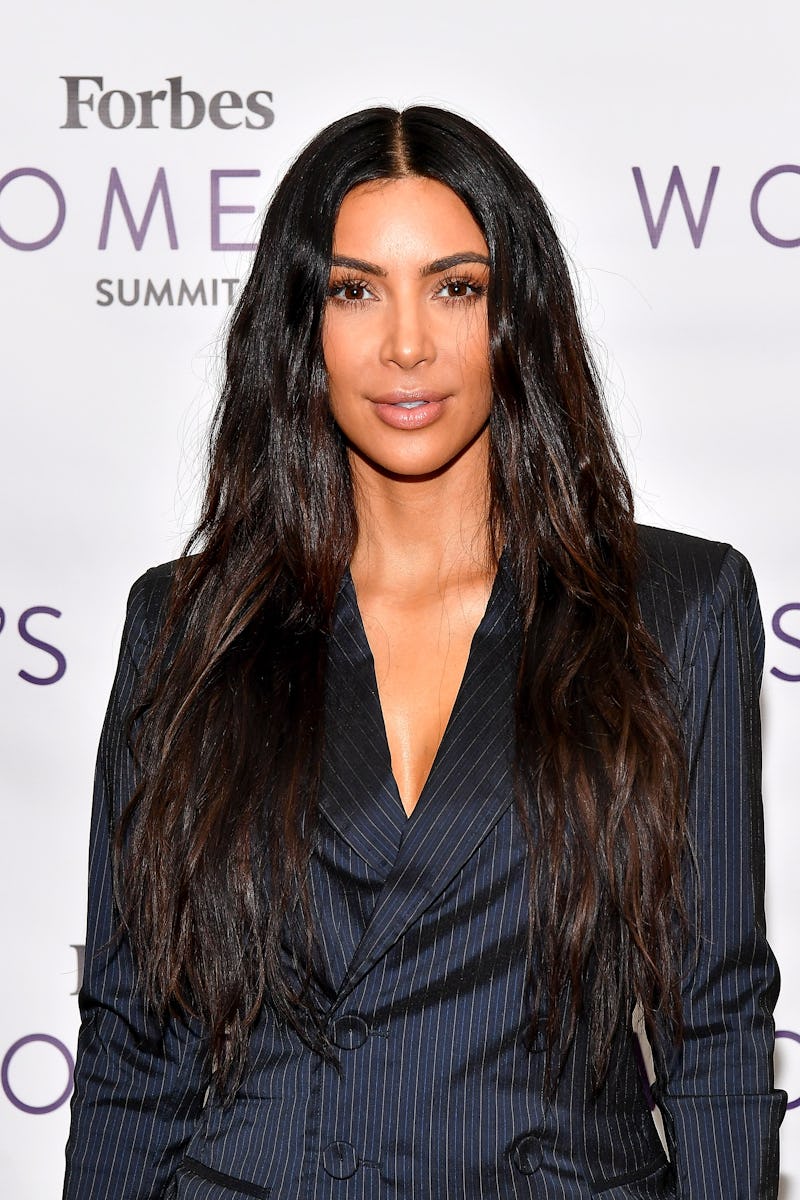 Dia Dipasupil/Getty Images Entertainment/Getty Images
There's been a lot of conversation surrounding the fidget spinner craze these last few months. The toy has become wildly popular as of late and has even been banned from a few schools, but that doesn't mean the trend is necessarily over. Kim Kardashian just hopped on the fidget spinner bandwagon and launched one of her own, but in true Kardashian fashion, the reality star put her own custom spin on the toy.
Just before Father's Day, Kardashian announced via Instagram that she'd be releasing several new products, one of those products being a custom fidget spinner. The "Daddy Money Fidget Spinner" is exactly what it sounds like: It's a gold fidget spinner in the shape of a dollar sign, and it has the word "daddy" written on it in cursive. You know, because it wouldn't be a proper Father's Day gift if it didn't say that.
In case you're curious, fidget spinners were originally created by Catherine Hettinger as a way to distract young children, so that they could play with a toy that could soothe their nerves. "It started as a way of promoting peace, and then I went on to find something that was very calming," she told MONEY.
Hettinger created the device decades ago, but has reportedly been unable to profit off of its recent surge in popularity because she surrendered the patent over 10 years ago when she couldn't afford to renew it, according to The Guardian. Still, she's reportedly looking for a way to begin selling her original invention once more, so Kim K may have a little bit of competition.
Kardashian's fidget spinner is currently on sale on the 36-year-old's KIMOJI website. For all of $15 (plus another $4 for shipping costs), it could be yours.
But if you're planning on getting this as a last-minute gift for Dad, you might want to go ahead and let him know that he'll be getting it a little later in the week, as Father's Day is this Sunday and the device clearly won't get to you in time, since it was just released Friday. But it's the thought that counts, right?