Kim Is Back To Work After The Robbery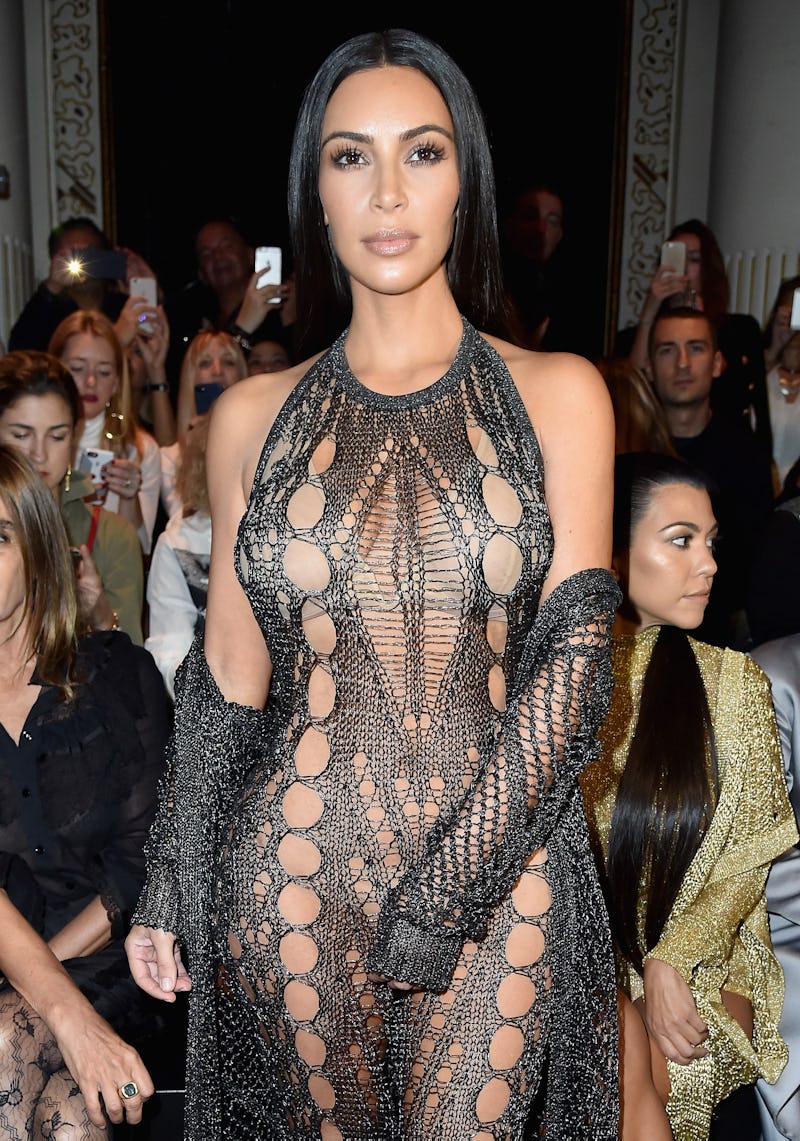 Pascal Le Segretain/Getty Images Entertainment/Getty Images
While the case against Kim Kardashian's robbers is making great progress (17 suspects were arrested this week; four were charged), Kardashian is getting back to business as usual after taking a months-long break to focus on her own well-being. For the reality star, of course, that business looks just a little more glamorous than the average person's workload.
On Friday, Jan. 13, Kardashian served as the live model for makeup artist Mario Dedivanovic's beauty master class in Dubai, a luxurious course with a hefty fee for guests and some pretty incredible opportunities. First of all, fans — the ones who paid the $528.48 to $1,667.94 price tag, that is — watched a demonstration by the beauty guru as he transformed Kardashian's face into a work of MUA art. According to Us Weekly, Kardashian also shared some tidbits about North West, claiming her daughter is already getting into makeup (just like Mom!)
According to the Master Class' website, the event also featured in-depth discussions with Kardashian and Dedivanovic — both about their 10-year working relationship and what they each bring to the table individually.
"Kim will cover what Celebrity clients look for in an artist, and how personality and professionalism play an important part, while Mario imparts the do's and dont's of becoming a successful makeup artist," the site reads.
"Both will share tips on how to market yourself and how to build your social media presence; a priceless lesson from the most followed woman on earth and the most followed celebrity makeup artist," the description of the event continued. "And, just for fun, Mario and Kim will share personal stories from their ten years of adventures working together and traveling the world."
Honestly, the entire gig sounds pretty relaxed and cushy — a perfect way for Kardashian to ease back into the working world and for eager fans to get a taste of the Kardashian brand IRL. Plus, the event included swag bags with $3,000 worth of makeup — and a meet & greet photo op with Kardashian and Dedivanovic. Sounds pretty sweet to me.