Kim Kardashian Read Her Old Tweets Aloud, Clearing Up Some Very Important Questions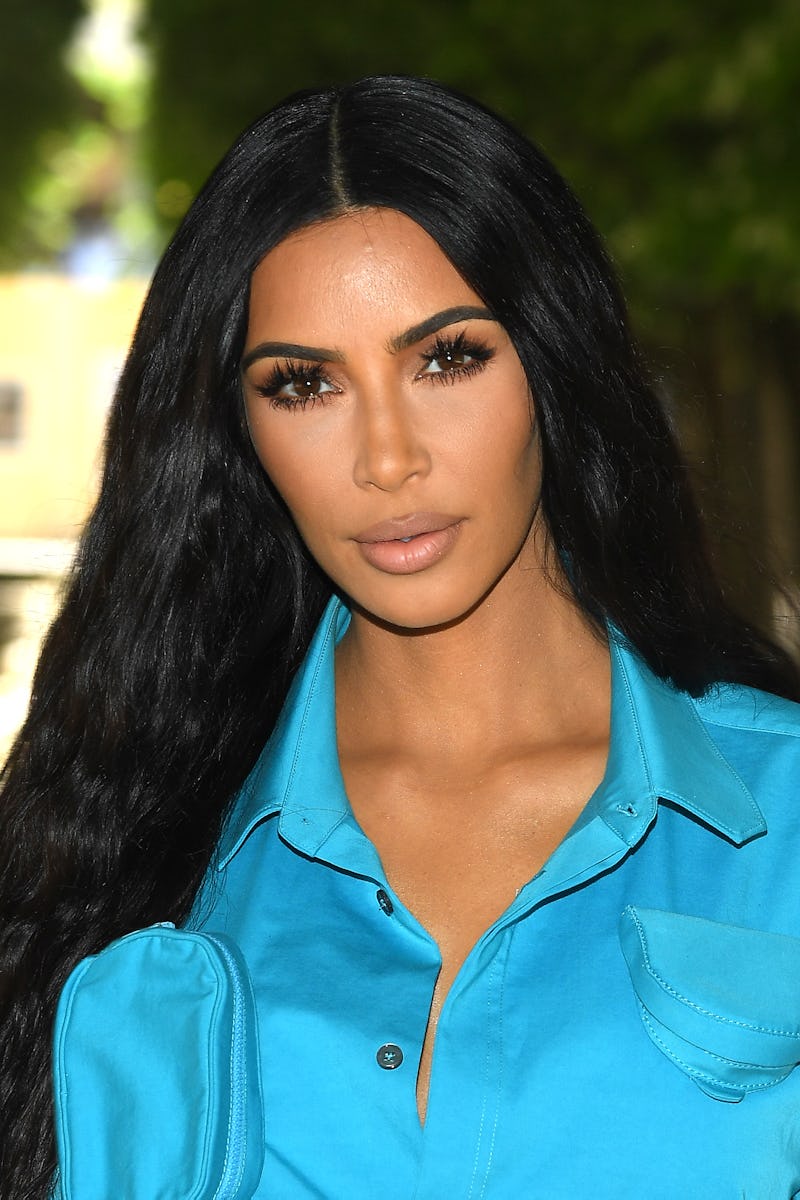 Pascal Le Segretain/Getty Images Entertainment/Getty Images
Every once in a while, Kim Kardashian's tweets will leave fans completely confused. On Monday, Kim Kardashian and Steph Shepherd sat down to read old tweets, and the video clears up some important questions. The reality star and her former assistant decided to talk Twitter, revisiting a few of her most puzzling social media moments along the way.
In a video recorded exclusively for the official KKW app, Shepherd read old Twitter posts from Kardashian, who then walked fans through what exactly was on her mind. In the app, Kim shared a message for fans about the video, writing:
"I wanted to share this video of Steph and I reading some of my old tweets. I can't believe some of this stuff, you guys! So embarrassing lol. Watch the video to see if I ever found out the difference between a cucumber and a pickle, why I used to say tweet dreams and more."
The first tweet introduced an important question Kim asked in 2010:
"Wait is a cucumber a pickle??? I did not know this at all? Is Jonathan lying to me?"
The tweet is likely referring to Jonathan Cheban, who is Kim's BFF. "I still don't know and don't care to research, but is it a cucumber?" Kardashian asked Shepherd, who then tried to explain that cucumbers become the pickle. At the end, Kardashian still didn't seem too convinced, but she did grasp that it was sort of a "grapes and raisins" situation.
For the next Tweet, Kardashian clarified another common misconception. The post read:
"cowabunga dudettes. I'm so pumped to be riding on this surfing kick. Who else surfs out there? gnarly day in the h2o. riding' waves!"
The baffling tweet seems like a joke, but it turns out Kardashian isn't even responsible for composing this post. "Everyone think I wrote this, people are so dumb. Kourtney wrote this. She took my phone. I don't even surf, who would even believe I surf," she explained. "This has been a tweet that has been so funny to me, because everyone thought it was real and I didn't even delete it. If people are that dumb to think this is me and how I talk, let them ride the wave."
The tweets in the video were not the last time Kardashian truly stumped her fans. In August, she caught the attention of fans online after posting about the Serial podcast, four years after the NPR show became a national phenomenon. She wrote:
"Who has listened to the SERIAL podcast? I'm on episode 4 now and dying to know what you guys think? Is he guilty or innocent?!?!"
Fans responded with jokes about the star's late arrival at the show, asking if the tweet was scheduled in 2014 and wondering if it meant the reality star had invented a time machine.
Everyone was pretty confused why the star chose to listen to the popular podcast so many years later, but Kardashian never followed up. It seems like fans might just have to wait for a future video to find out what exactly happened there.