Kim Kardashian Shuts Down Drug Rumors In the Most Kim Way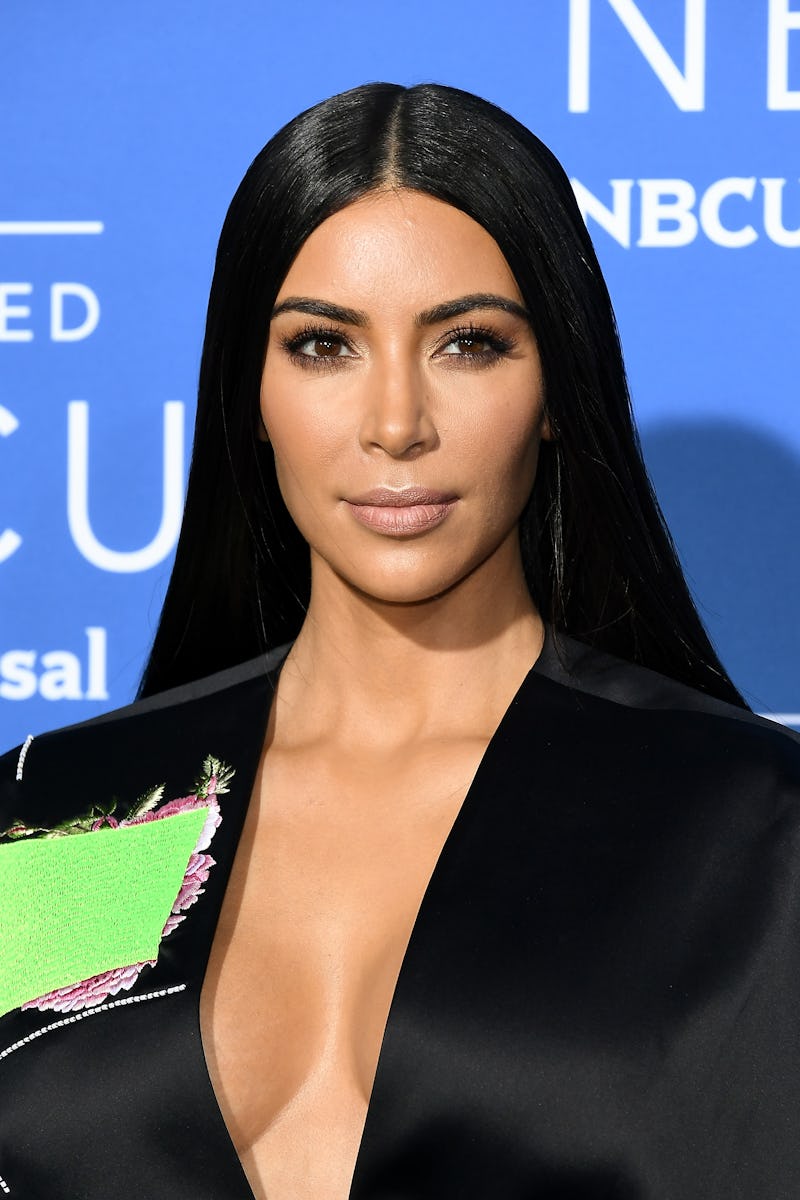 Dia Dipasupil/Getty Images Entertainment/Getty Images
Everyone take a deep breath. It's just a marble table. On Tuesday, a Twitter user posted a screenshot from Kim Kardashian's Snapchat in which there were two mysterious white blobs behind Kardashian, which the user claimed was cocaine. (To be clear, the Twitter user has clarified that it was a joke.) In a series of videos, Kardashian shut down the drug rumors, pointing out first that she thought it was candy, only to later discover that the table in question was made of black and white marble.
The original video was a promotion for Kids Supply, the children's clothing line she's releasing with husband Kanye West. When the accusation was first made, Kardashian was quick to fire back, and said that whatever the user saw was likely leftover candy from a trip to the sweets store Dylan's Candy Bar.
However, upon closer inspection, the white spots were not candy at all. It was just the pattern on the table's marble top. Thankfully, Kardashian returned to Twitter to continue to address the issue before interior design resulted in an actual controversy. First she tweeted out an exasperated but amused explanation, saying: "OMG you guys!!! Check my snap chats or insta stories I'm crying!!! That was not candy on my table! The table was marble this whole time!" Then she posted video proof that the table is indeed marble, that she actually had bought candy from Dylan's, and for the last time, that she isn't doing drugs.
The tweet that caused this whole debacle was posted on Tuesday afternoon. It seems a little weird that Kardashian would be doing cocaine in the middle of the day while promoting a children's clothing line, but that didn't stop this detective from discovering the reality star's dark secret. It only took a few minutes for Kardashian to respond:
Kardashian stomped on the idea right away, letting users know that it was just leftovers from a trip to Dylan's. Unfortunately, fans on Twitter weren't totally buying it, and wanted to see the receipts. This time literal receipts, from the candy store. That's when Kardashian took a closer look at the situation, and realized that the actual problem was furniture-related:
To prove that the table was actually just a table, Kardashian posted a video. She even used the same Snapchat filter, just for the super skeptics. "OK, you guys, I just got back to my hotel room, and look at this table same position it is still there," she said. Then she pulled up a bag from Dylan's Candy Shop. "We did go to Dylan's Candy Shop, I did think that it was our Pixy Stix, but after all that this table in the background is a marble table you guys, like come on."
On a more serious note, the reality star assured fans that she doesn't have that kind of lifestyle. "I don't play like that, I have kids, that's just not my lifestyle, it's never been my lifestyle," she said. "I just can't believe that it was a marble table and I thought it was candy." And she did this all while "wearing" a Snapchat flower crown, making it the perfect Kardashian response to a pretty ridiculous situation.
Another celeb weighed in on Tablegate. Chrissy Teigen, who is good friends with Kardashian, commented:
When an another user questioned Kardashian's original candy response, Teigen, who is never afraid to confront the trolls, responded: "You're right. I am wrong. You know her better for sure. I trust your judgement here."
Teigen also commented on Kardashian's video explaining the misunderstanding:
Nobody was in the mood for the world to lose it over the pattern in some marble, and luckily Kardashian was able to get ahead of the story. The star had some signature shutdowns ready to go, and some backup from one of her funniest pals. Honestly, she seemed just as amused by the controversy as everyone else. When historians look back at 2017, they will surely remember Kardashian and the marble table as the biggest scandal of the year.