Kim Kardashian Wants North To Wear Her Versace Met Gala Dress To Prom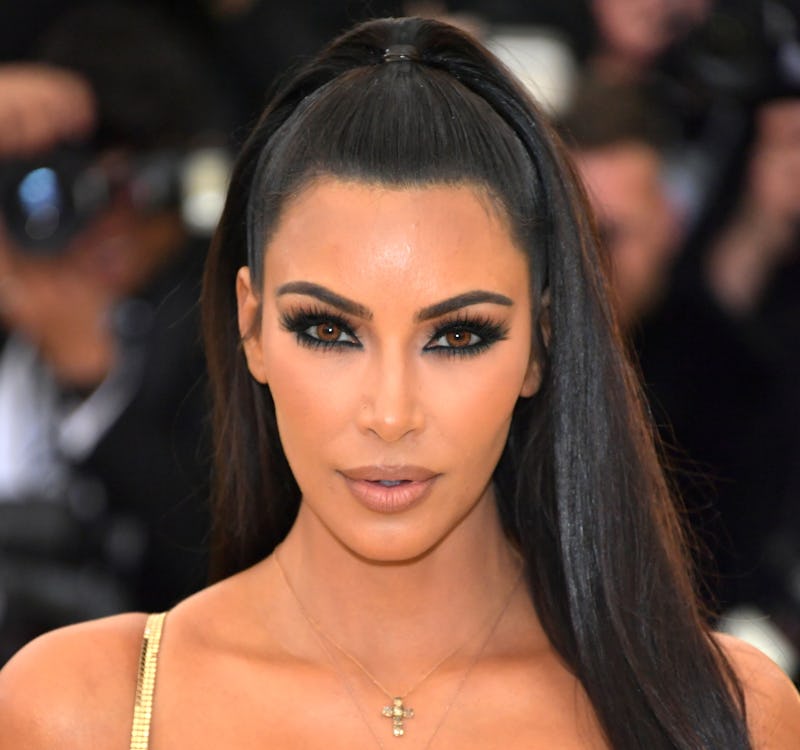 Neilson Barnard/Getty Images Entertainment/Getty Images
Kim Kardashian is already looking forward to her daughter's prom night, earmarking certain parts of her wardrobe that North can raid when it's time for the milestone event. Kardashian said North could wear her gold Versace dress for prom, which was the iconic chainmail number that she wore to the 2018 Met Gala in May.
The reality star and beauty mogul shared this bit of family news on the first episode of Ashley Graham's new podcast, Pretty Big Deal, which will invite game-changers in the fashion and celebrity world to talk about everything from business to motherhood. Graham shared, ""I've had many deep and thoughtful conversations with incredible game changers whom I admire, which is why I decided to start this podcast so everyone can join in and discuss the topics that matter to us most with people who are pretty big deals."
In the first episode, she invited Kardashian onto the hot seat and they talked about everything from motherhood, to being constantly judged by the public, to leaving a legacy. That's when Kardashian revealed her big fashion plans for her oldest daughter.
"I have all my Met dresses in an archive and I have the Versace in my closet," Kardashian shared with Graham. "And North actually went in and she's always like, 'Mom, can I have this when I'm big?' She's going through everything."
North has already proved herself to be a fashionista, where she has had a penchant for designer clothes since she was tiny and has recently walked her first runway show at at the L.O.L. Surprise Fashion Show in California, where she dressed up as Thrilla and impersonated Michael Jackson in a red leather outfit. The kid has style, and knows what she likes.
"And she said, 'Mom, I just want that gold cross dress that you have.' And I was like, 'Do you wanna wear it to the prom? You can wear it to your [prom]. Whatever fits you. You better hope that you're somewhere near my height,'" Kardashian said.
The custom-made gold dress in question was something that she worked on personally with Donatella Versace, and was meant to be a throwback to '90s supermodel looks. The body-skimming dress was statuesque and made her body look like a gilded chalice, opting for religious iconography in the form of crucifix embellishments down the front to stay in step with the Gala's "Heavenly Bodies" theme.
While it's sweet that Kardashian is already thinking about her daughter's prom night, it isn't news to hear that North will inherit her mom's iconic, designer closet. Kardashian shared back in 2015 that her first daughter will inherit her entire wardrobe, and that she has been archiving all the pieces in preparation for that.
When asked which pieces Kardashian plans to save, she told Huffington Post in an interview that every last piece is going to her — including her Givenchy wedding dress. "Everything. I have a full archive. The dress that I wore on the cover of Vogue will be hers. All of my Met Gala dresses. I keep everything and put it in these clear plastic bags altogether with the shoes — the whole look of what I wore."
And now she can add the molten Versace Met Gala dress to that list. That will be one impressive prom dress.