Kim Kardashian Shares A Goodbye Message For Obama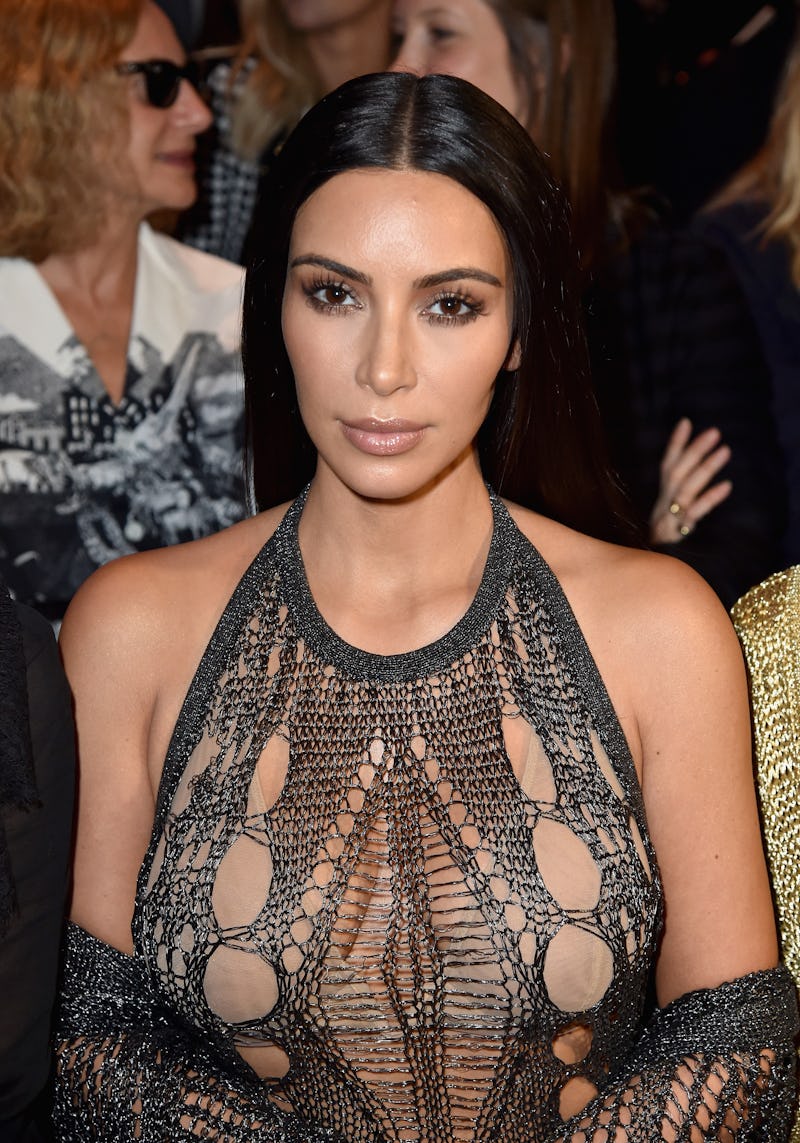 Pascal Le Segretain/Getty Images Entertainment/Getty Images
When you consider a married couple, you sometimes wrongly assume that the two share everything, right down to their political beliefs. When, in fact, there are some couples who have truly learned to reach across the aisle and not just get along with their opposite ideologies, but live with them. *Gasp* Yes, it's true. While one particular celebrity couple may not be completely juxtaposed in their politics, it does appear that they differ on a few things. Case in point, Kim Kardashian posted a parting message to President Obama on her website, and it really shows, that once again, her politics are her own.
No, that does not mean that Kanye West does not support the former president. At all. In fact, it's quite clear by his blinding grin in two of the photographs Kardashian included in her collage that he was actually quite taken with the once commander-in-chief. But, what it does seem to highlight, is that Kardashian isn't exactly ushering in President Trump as the leader of the free world with open arms. Or, at least she isn't doing it as openly and vocally as West seemed to. No, I have not forgotten about their strange meeting at Trump Tower and I bet you didn't, either.
Aside from their meeting in which Trump declared them "friends," West also told the audience at one of his concerts, per Us Weekly, "I told y'all I didn't vote, right? What I didn't tell you… if I were to have voted I would have voted on Trump."
He later elaborated on Twitter after his meeting with Trump, explaining that he was opening up a discourse with the president-elect about "multicultural issues."
As for Kardashian, after being accused of supporting Trump, she wrote a letter on her site, getting into her political opinions while also voicing support for Hillary Clinton.
That said, rather than focus on the new president on Inauguration Day, Kardashian's website boasts a banner that reads, "Thank you for leading our country. You will be missed," three times above a collage of pictures of the Kardashian-West family with Obama. She even included one hilarious one of North looking less than impressed with the former prez, but hey, you can't please everyone. Toddlers are fickle, though, because there's another picture with North and Obama and it's clear that the little girl found him positively fascinating.
Kardashian's ode to Obama shows that she appreciated the 44th president and saw it fit to dedicate an homage to him on his last day as the leader of the country. But, more than that, it proves she has her own opinions and isn't shy about sharing them, either.