Kim Kardashian Speaks Out About Trump's Trans Military Ban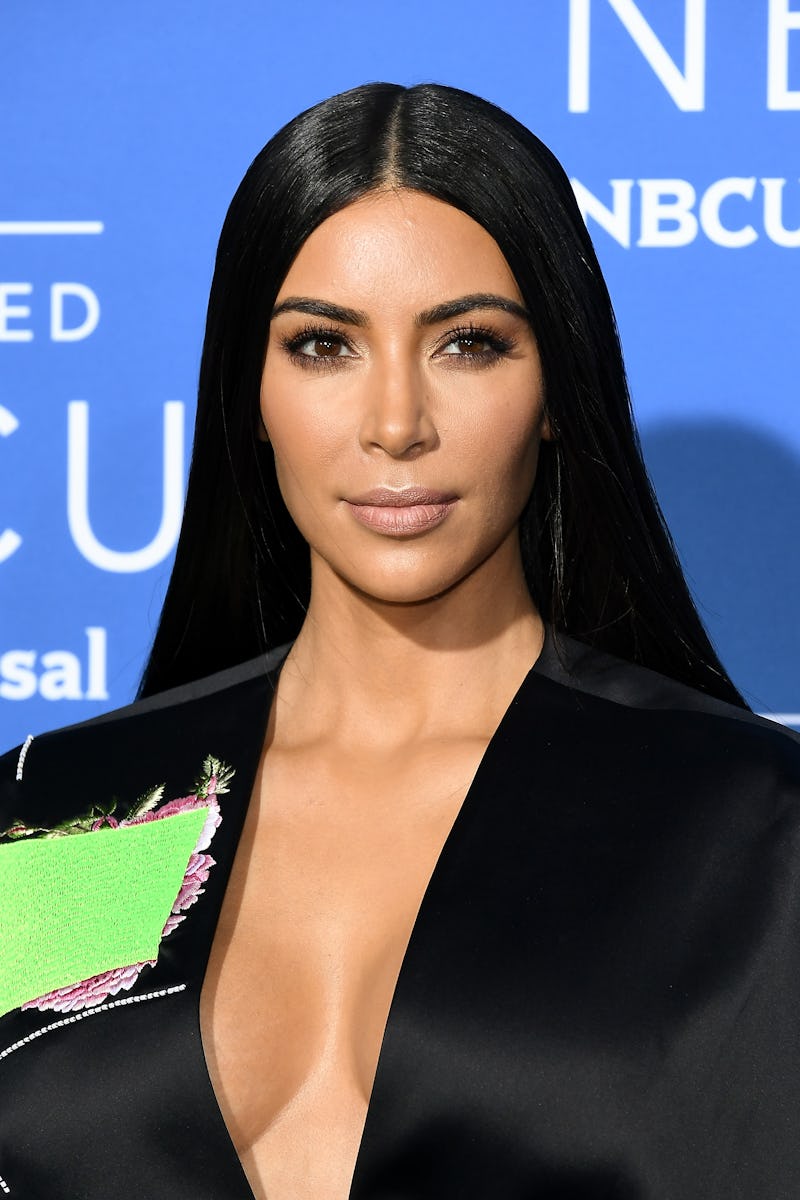 Dia Dipasupil/Getty Images Entertainment/Getty Images
Another celebrity is speaking out against Donald Trump's latest major policy change: the banning of transgender individuals from serving in the military "in any capacity" due to "the tremendous medical costs and disruption that transgender in the military would entail." On Wednesday, Kim Kardashian responded to Trump's transgender military ban with one simple, yet powerful, tweet that shows exactly why this is so terribly wrong.
"Banning transgender people from serving our country is simply wrong," she tweeted. "We should be so grateful to anybody who wants to serve!" The Keeping Up With the Kardashians star has hit the nail on the head. Those who are willing, able, and ready to serve our country and to put their lives on the line should be applauded, not punished or made to feel like a burden because of who they are. It's as simple as that.
Like Kardashian, Ellen DeGeneres echoed the reality star's thoughts on Twitter Wednesday. The daytime TV host said, "We should be grateful to the people who wish to serve, not turn our backs on them. Banning transgender people is hurtful, baseless and wrong."
The 36-year-old reality star also retweeted several posts taking a stand against Trump. One from Organizing for Action reads, "Transgender Americans serve our country honorably. Discriminating against them makes our country and our military, weaker, not stronger." Another she shared from California Senator Kamala Harris states, "This is discriminatory, and un-American. To the transgender service members who defend our nation, I stand with you."
This isn't the first time the Selfish author has spoken up about political issues she deems important. In June, she stood up for Planned Parenthood. She tweeted, "#IStandWithPP & am calling my senators today to protect health care access for millions. We can stop #Trumpcare."
Speaking of health care and preventing the defunding of Planned Parenthood, on Tuesday, Kardashian tweeted in support of the Affordable Care Act after Republicans succeeded in moving to the next step in their efforts to repeal and replace ACA put in place by President Barack Obama. "#SaveACA & protect care @PPFA - tweet your Senators NOW and tell them to vote NO #StandwithPP," she wrote.
Kardashian has long been divisive, and now that she's speaking out more and more about political issues, that might be the case even more so. She doesn't seem to care, though. When it comes to the issues she cares about, she refuses to stay silent.