These Kim Porter Tributes From Diddy & Other Family Members Are Incredibly Moving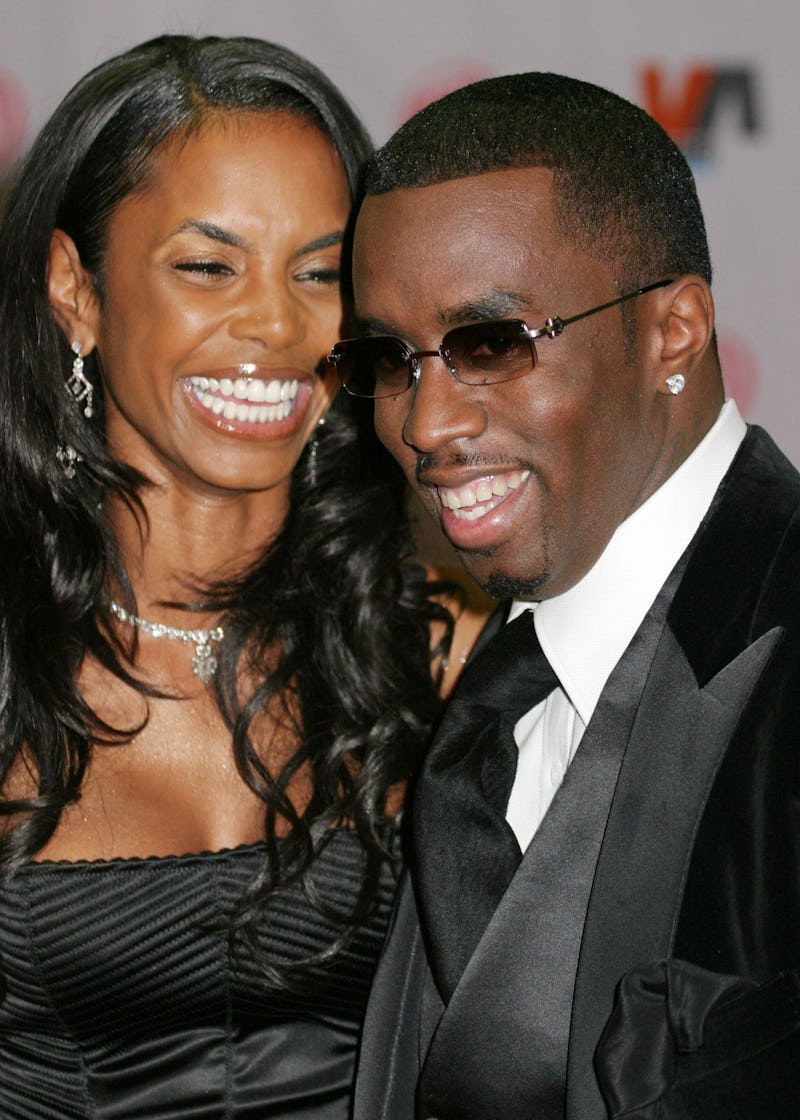 Giulio Marcocchi/Getty Images Entertainment/Getty Images
Kim Porter passed away on Nov. 15. And now, those who were closest to her are sharing some kind messages in honor of the late model and business woman. As E! News noted, many of her friends and family have posted tributes to Kim Porter following a recent celebration ceremony in honor of her life. Additionally, her ex, Diddy, also posted a message in tribute of her that is sure to make you a little emotional.
On Nov. 15, E! News reported that Porter, who was 47, had passed, which was confirmed by Diddy's rep at the time. As the publication noted, they shared three children together, Christian, D'Lila Star, and Jessie James. Three days later, on Nov. 18, it was reported that Diddy hosted a private "homegoing celebration" for Porter. That same day, Diddy took to Instagram to post his own tribute to his ex-girlfriend, as Mic noted. He posted a throwback video featuring him and Porter, with whom he shares three children, writing in the caption:
"For the last three days I've been trying to wake up out of this nightmare. But I haven't. I don't know what I'm going to do without you baby. I miss you so much. Today I'm going to pay tribute to you, I'm going to try and find the words to explain our unexplainable relationship. We were more than best friends, we were more than soulmates. WE WERE SOME OTHER SH*T!! And I miss you so much. Super Black Love 🖤"
Porter's son, Quincy Brown, who recently celebrated the premiere of his new film The Holiday Calendar with his mother, also paid tribute to Porter on Instagram. "I am broken," he wrote alongside a photo of him, his mother, and his twin sisters at the Netflix premiere. "The only think that makes sense right now is that you were way too good for this silly world we live in. I love you so much MOMMY."
Porter's good friend, Kimora Lee Simmons, also took to social media to share a meaningful message in honor of the late model. The two have been friends for years as they've both been involved in the modeling industry, as you can see based on Simmons' Instagram tribute. In her post, she noted that it hit her that her friend wasn't coming back after attending the homegoing celebration. Simmons shared a slew of photos featuring her, Porter, and their children, writing in part:
"At your homegoing celebration today it became all too real that you are not coming back. I cannot stop crying but I will be strong for you. Gone WAY too soon. Wtf. I am in shock. To my beautiful friend and sister, I love you.❤️ "
Many others, including Lisa Hicks, Tiffney Cambridge, and Shalena Smith also posted tributes to Porter following the recent celebration ceremony, as E! News reported. Smith, an interior designer, shared some beautiful throwback photos on Instagram of her late friend, who posed alongside her children and Diddy in various snaps. She wrote:
"Today was beautiful @diddy We will continue to cover you & your family in prayer! @ladykp is loved and will never be forgotten! #kimstrong #kimporter #kimslegacy."
Cambridge wrote in her Instagram tribute that she believes she got some closure after attending the Nov. 18 ceremony in honor of Porter. She said, "I think I got a little bit of closure. The tremendous outpour of love for you, bound us all together today."
Just based on these lovely tributes, it's clear that following Porter's untimely death she will live on in the hearts' of her closest friends and family members.