And The New KKW Beauty Product Is...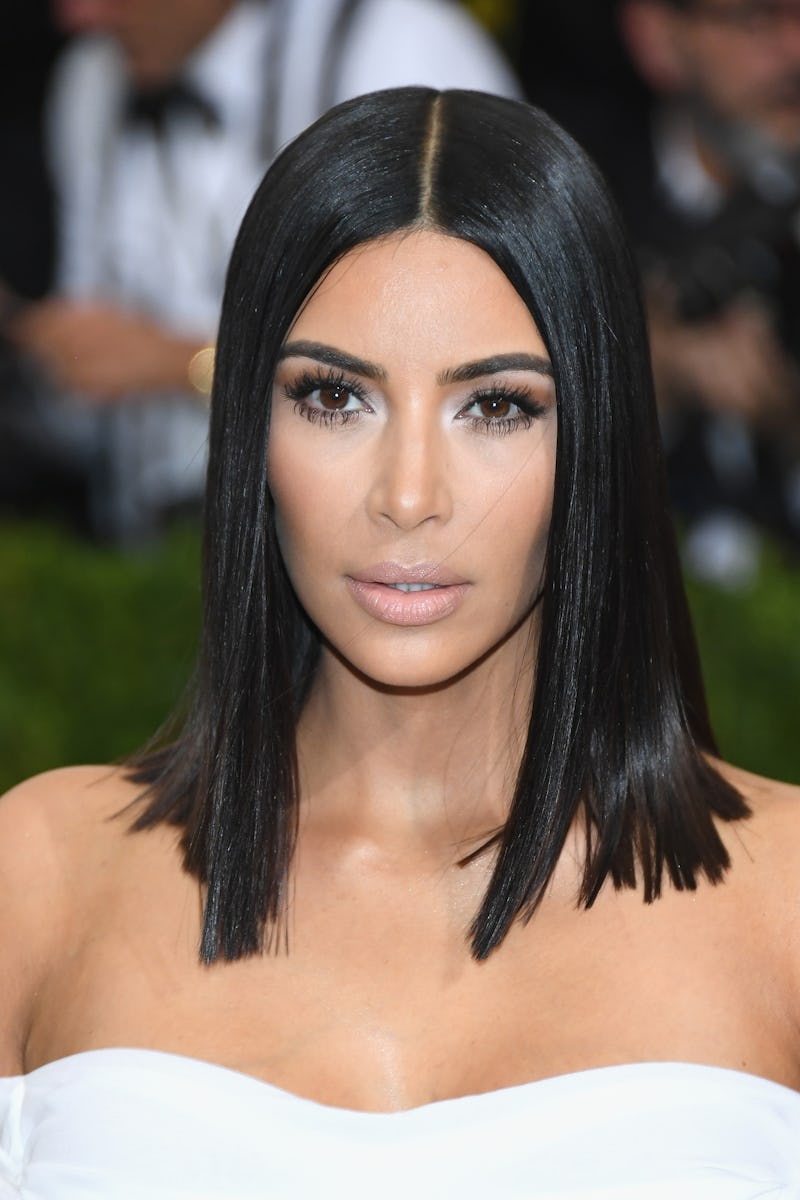 Dia Dipasupil/Getty Images Entertainment/Getty Images
Stop what you're doing, because Kim Kardashian just announced her second KKW Beauty product. This is not a drill, people!
According to her Instagram story, Kim Kardashain created Contour & Highlight Kits for KKW Beauty. I'm talking new formulas and tools to go with it. Fans are already going bananas over the not-yet-released product. Go ahead and get excited, too. You won't have to wait much longer until you can have it in your makeup bag.
Following in her little sister Kylie's footsteps, Kardashian isn't wasting any time when it comes to expanding her beauty line. KKW Beauty launched in early July with one product — Creme Contour Kits. The beauty items have a creme highlight on one end and a creme contour on the other. The set also comes with a brush and sponge applicator. Soon, powder lovers will be able to get in on the trend as well.
Kim K's Instagram video shows three different flat palettes, which is assumed to be light, medium, and dark shades. There's no telling exactly what is inside the palettes just yet, but the name suggests that there are both sculpting and brightening shades.
And remember that new brush that the internet was buzzing about? Well, it's here! In the Insta story, Kardashian announces the brand new brush created to work with the powder products. While her first contour tool had a sponge on one end and a short brush on the other, this one has double-sided bristles that are much longer.
The product isn't even out yet and Kardashian fans are already obsessed. Some people even say they saw a powder contour set coming. Here's what people have to say about the new launch.
Get this Twitter user a crystal ball!
SHOOK.
Take our money, Kim K!
Already decided.
PSA.
Well, someone saw it coming days ago.
Get your wallets ready, because big things are coming from Kween Kim.